The wedding ceremony is one of the occasions a woman looks up to in life. It is the day she is the center of attraction, and so she wants everything at its best.
The planning for a wedding is a very tedious task and even if you outsource the planning to an event organizer, you will still have to be involved in so many ways, for example choosing a venue like Adlington Hall, looking for a ring, a dress, or even checking out someone like these wedding photographers Portland.
A wedding ceremony involves so many things, from dresses, catering, and music to decoration.However, in this article, we are going to give you the ultimate style guide for plus size wedding.
There are some challenges faced by plus size women when they are getting married. This might include getting the appropriate dress, engagement ring and wedding band, bridesmaid and so on.
We are going pinpoint each of these challenges and how to go about them.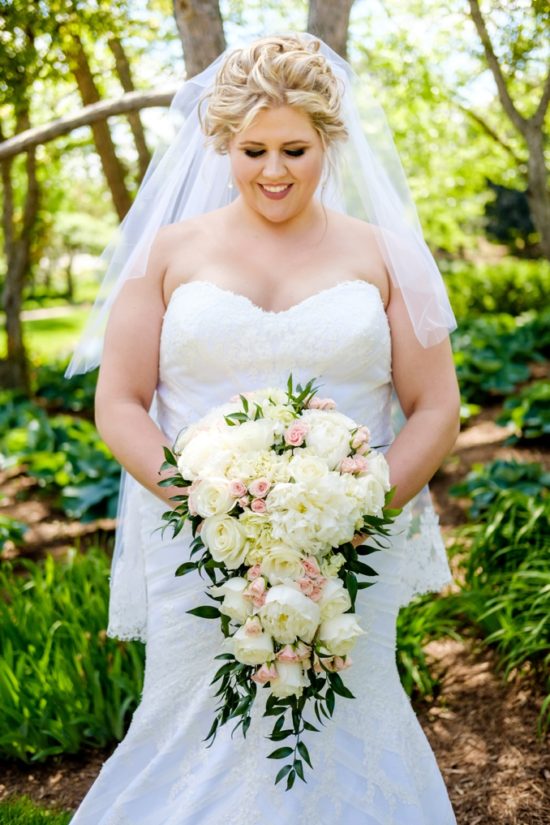 The Wedding Gown
The wedding gown is one of the most important factors to be considered when planning a wedding. A bride will want to look at her best that day of her wedding so we will give some helpful tips for getting the best dress. Luckily there are some great places to get wedding dresses, for example, companies like Winnie Couture houston location and others.
Before we do that, let's take a look at challenges faced by plus size women in shopping for a wedding gown.
In our present world of fashion, more emphasis is being placed on slim women like the models we see on fashion runway. As top designers make wedding gown suiting slimmer women and ignoring the plus size categories. This also poses a challenge in going to shop for wedding gowns for plus size women, as most wedding gowns on sales in shop are for slimmer women.
Some experiences have been shared by plus size women when they went shopping for wedding gowns, on how they almost came to tears not finding what suited them. Even though they might find some wedding gowns that fit them, they are not as stylish as those made for slimmer people.
This can be a very emotional experience, so when going wedding gown shopping, go with friends to make it as fun as possible.
Also, you might decide to go directly to a designer to make something specially fitted for you. This seems like the best solution, because you will provide the designer with exactly what you are looking for and how you want the dress to look on you. Customization, is always the best route to go if you can't find exactly what you are looking for.
It might be very expensive to go directly to a designer for your wedding dress, especially for those with a limited budget. But you can check out bridal salons that cater specifically to the needs of plus size women.
A bride should choose a wedding gown that suits her taste, something she will be comfortable in and will make her happy.
Tips for Shopping for Wedding Gown
You should go along with friends and make it as fun as possible.

You should not get discouraged when you do not find what suits you, as they are many other shops available both online and offline.

You should go shopping with appropriate undergarments. You want to wear what you are going to wear on your wedding dress, so you get a true vision of what the dress will look like.

You should go shopping with your shoes so you can see exactly how the shoes and dress go together.

You should always keep an open mind when making picking your wedding gown.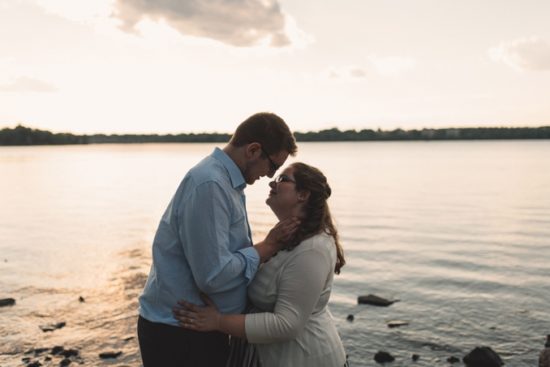 The Engagement and Wedding Band
There are few things that bring joy to the heart of a woman than that piece of jewelry on her hand, the engagement ring or wedding band. It does not matter if you are on a budget, you will always want to look for something nice and beautiful. There are so many options out there depending on budget, from a discount diamond ring or a diamond and sapphire wedding band.
Discount Diamond Engagement Ring
When you are on a budget but still want to get something that looks great but doesn't break the bank, you can visit Primestyle jewelry for affordable, discount and cheap diamond engagement ring. This e-ring is still good in terms of style and durability and the word cheap or affordable should not affect your judgment. Also you might look for a store that is having clearance sales to make room for new styles, because you might get a quality diamond ring for a great price.
If you have a little bit more money to spend on a nice wedding band, you can shop online for diamond and Sapphire wedding band and you will find so many good quality diamond rings. When shopping online for any jewelry it's all about quality!
Getting a Plus Size Ring
There is still a problem of getting the right size of ring especially for plus size women, as most shop do not have stock of these. It is unfortunate that most shop has only sizes up to N or size 7 and this makes shopping for plus size women's rings difficult. Shops are getting better about carrying larger sizes, but there still aren't as many options.
There are other options like getting a ring resized or recalibrating the engagement ring, this might take time and might ruin the moment of proposing if the ring doesn't fit her hand. Men should try to find ways to obtaining the ring size before going to buy the ring. Some suggestion include trying to obtain her rings ahead of time, I know it sounds crazy. And if she is anything like me, it will be near impossible because I very rarely take my rings off. But it is doable, you just might have to try a bit harder. Another suggestion is to get her friends to take her our and so they can find out her ring size. That could be a great way for her and her friends to have a great time together and of course get some extra brownie points. Or you can learn how to determine your ring size.
You should ensure you get the ring size right as it is very important.
Tips on Getting a Wedding Ring
You should know the right size you are getting, you will not want to get a ring that does not fits.

You should know her preference, does she like gold or silver or she prefer something small or large.

You should also consider her type of work in the kind of engagement ring you should buy. Does her work require her to take off her wedding ring, if so, you should get something small in size.

Engagement ring or wedding band is something of a lifetime, you should definitely invest in it, so spare no expense in getting quality wedding band.
The Wedding Shoes
The wedding shoes will not pose as much challenge as the wedding dress and the wedding ring. This is because plus size women have no problem with their shoe sizes as most shoe sizes are readily available. The problem lies in choosing the right kind of shoe that will go along with the dress.
In most instances, the shoes usually are found while shopping for the wedding dress. However, in some cases, the bride to be might purchase the shoe separately before getting the wedding dress. In such cases, make sure you bring the shoe when going to shop for your wedding dress. This is because you will likely want to see how the shoe will fit the wedding dress.
The color, make and height of the shoe solely depends on the preference of the bride to be.
As you can see planning a wedding is a tedious task but it can be so much more tedious for a plus size bride. Hopefully some of our tips and advice will help make it easier!