11 Questions that every Plus Size Bride should ask before walking down the aisle
Getting married can be the most stressful time of a couple's life. And as a plus size bride there are so many different components that you have to make sure go right.   So, before you embark on the task of planning a wedding, ask yourself these essential questions to determine whether you're emotionally prepared for the wedding and more importantly for marriage
1. How do you plan to cope with the added stress that comes with planning a wedding?
Your to-list doubles the moment he pops the question, so some added stress is to be expected. Take a deep breath, and mentally prepare for the whirlwind that's to ensue. As you do this, tell yourself that a little added stress is ok – but losing sight of what's really important as a plus size bride is not.
2. Who will be in your wedding party?
Choosing the people who will surround you on your wedding day is one of the most important wedding-related decisions you will make. This milestone marks a profound personal transformation, and the bridesmaids by your side on your wedding day should calm and sooth you.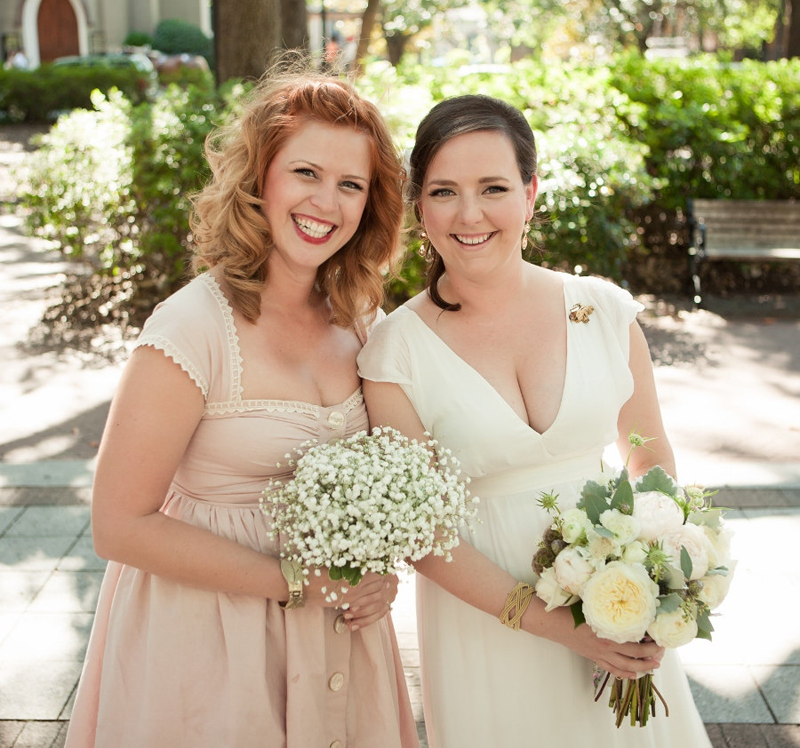 3. How can your loved ones best support you throughout your engagement and on your wedding day?  What type of level of support will you rely on during this transitional phase? Will you need help with wedding planning details, or are you looking more for support on an emotional level. After you have explored your wishes, you should share them with those around you.
4. What are you happiest about when you think of your wedding day? How can you make the most of this excitement and revel in it? These are key questions to ask yourself so you can determine if it's worth you putting in all the effort and hard work
5. What is your biggest fear when you think of your wedding day? How do you plan to cope with any wedding day jitters or potential mishaps?  These questions are so important because if you can overcome these fears and have an action plan if they do creep up then you will know how to avoid them.
6. How do you want to feel on your wedding day?
In such an overly stimulating environment, many brides report having to be perpetually "on" during their wedding, instead of being themselves in the moment. What are your expectations for how you will feel as a plus size bride? How will you deal if the reality differs from these expectations?
Now Dig Deeper – To Prepare for Marriage – Ask Yourself:
7. Why are you getting married?
It's natural to get swept away in the excitement of getting engaged. But before hopping on the wedding planning fast train, take some time for a gut check and evaluate the reasons behind your engagement. Are you really in love with your fiancé? Marriage for any reason other than love – such as a ticking biological clock, financial security, family appeasement, or to avoid being the last lone single in your social circle – is a bad idea.
8. Do you stand to lose more than you gain?
Look at the cost of your current relationship and potential marriage. If you have to sever ties with friends and family or give up a flourishing career, for example, the cost is too high. Once the idea of being married wears off, reality – and resentment – will set in, and your frustration will grow like a cancer to your marriage.
9. How do you see your personal relationships changing after marriage? 
Be prepared for marriage to impact the key relationships in your life. It's natural for your relationship with your parents, your friends and your fiancé to evolve with your engagement and throughout your marriage. Determine your expectations, and discuss them with others.
10. How do you see your role as a wife?
Your identity will inevitably change after you get married. How will you transition from the role of girlfriend to the role of wife? How do you see yourself fulfilling your new role(s) as a wife? a professional? a mother?
11. How do you feel about changing/keeping your last name?
Many engaged plus size brides to be struggle with the notion of the impending name change. How do you really feel? If you take his name, what are the implications for your identity? If you decide to keep your maiden name – or some combination of both – what are the potential ramifications? If you're grappling with this issue, our advice on whether to take his last name or keep your maiden name may help you make a decision.
Have you asked your significant other any of these questions yet?