Everyone always says that absence makes the heart grow fonder and sometimes it's easier said than done.  But in this great wedding story, that is just what happened with Tamara and Rickey
We met for the first time about 5 years ago when we both worked for Verizon, we where only good friends at that time, tamara decided to open her own business and leave Verizon, we kind of lost touch for a few years after that.  After a few years had passed we found each other on facebook only to find that we where at the same place in our lives and looking for the same things.  So I continued to check on her from time to time to see how everything was going.  Soon after tamara decided to open an indoor flea market, and she asked if anyone would come out and help her setup.  I came to the market to lend a hand in setting up the store a few times until one day I had heard about a reasturant called Buttons and asked her if she knew anything about it.  So Tamara said she had been there before and it was a nice place to go.  I decided that I wanted to check it out  that same day, and so Tamara asked me "wait are you asking me on a date" I wasnt actually asking at that moment (but I was working my way towards it) so i went with it anyway and said yes.  So she said yes she would like to go not knowing that she had just made me the most nervous man in the world(which was kinda strange seeing that I had already known her for a while).  So after picking her up and headed to Buttons we talk about things that had happened in the past couple years, and as we pull into the parking lot we see the line to the entrance backed up around the corner and decided to catch  movie instead, after the movie we decided to go to IHOP where we talked until literally the sun came up, though it was our "first official date" it felt as if we had already known each other our whole lives and the rest is history……..
Bride Tamara Guy  UTA graduate from Fort Worth,Texas
Business Owner of Treasure Chest
Groom: Rickey Starks from Humphrey,Arkansas
Works at Verizon Wireless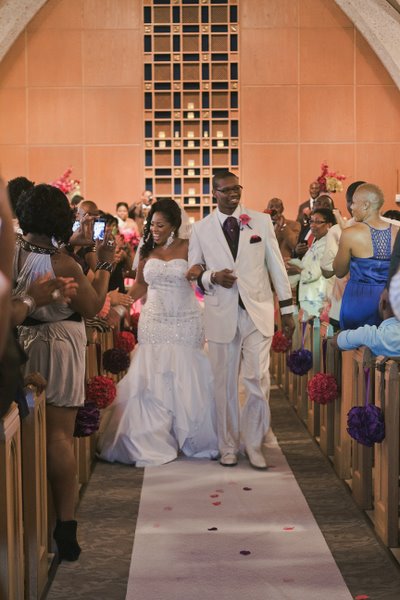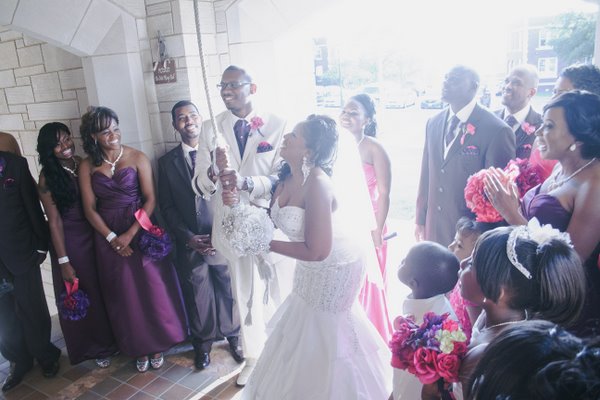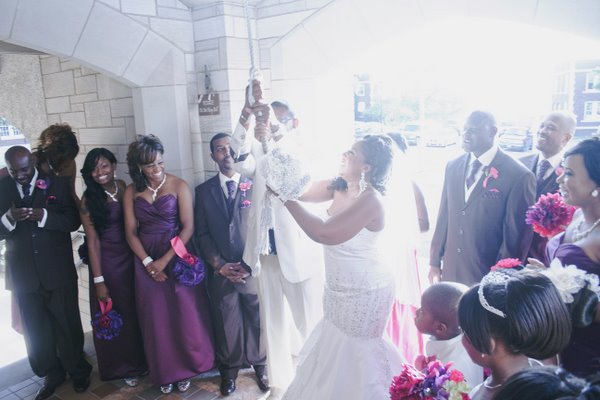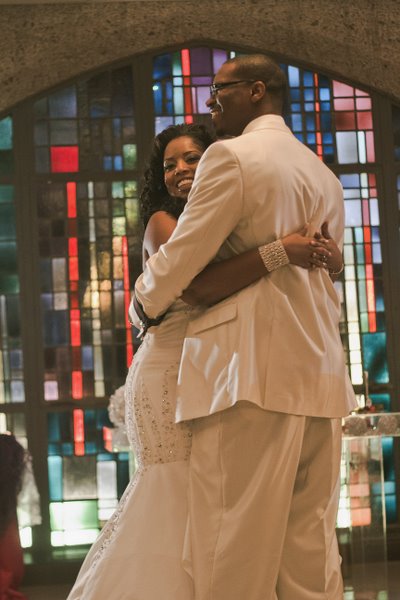 Vendors
Venue: Bell Tower Chapel and Gardens Fort Worth,Texas

 Wedding Planner/Coordinator Cerissa Powdrill, Events with Love
Wedding Gown: Custom Made
Baker: Porsha Kimble/Cake Diva
Caterer: Wayne Starks of Wayne's Flame
Candy Bar and Florist: Felicia Dial/ Desirable Cakez
DJ: Disco Don
Photographer: Chad Ballenger
Videographer: Ejuan Bowman, EB3 Media
Graphic Designer: Shajuana Middlebrooks, KAI by Design
Music: Melodie Nicole
The following two tabs change content below.
Shafonne Myers is a certified wedding and event planner who longed for bridal inspiration that looked like her. She has created a website and magazine that brings bridal inspiration to plus size brides. She does speaking engagements educating the world about plus size brides and self confidence.
Latest posts by Shafonne Myers {Editor-in-Chief} (see all)