Your wedding is bound to be one of the most special, and therefore memorable days of your life – meaning that you won't forget it in a hurry. However, when planning a wedding, it's also important that you factor in your guests' experiences to ensure that each and every person has a great time celebrating your big day.
With that in mind, here are ten simple ways in which you can make your wedding more memorable.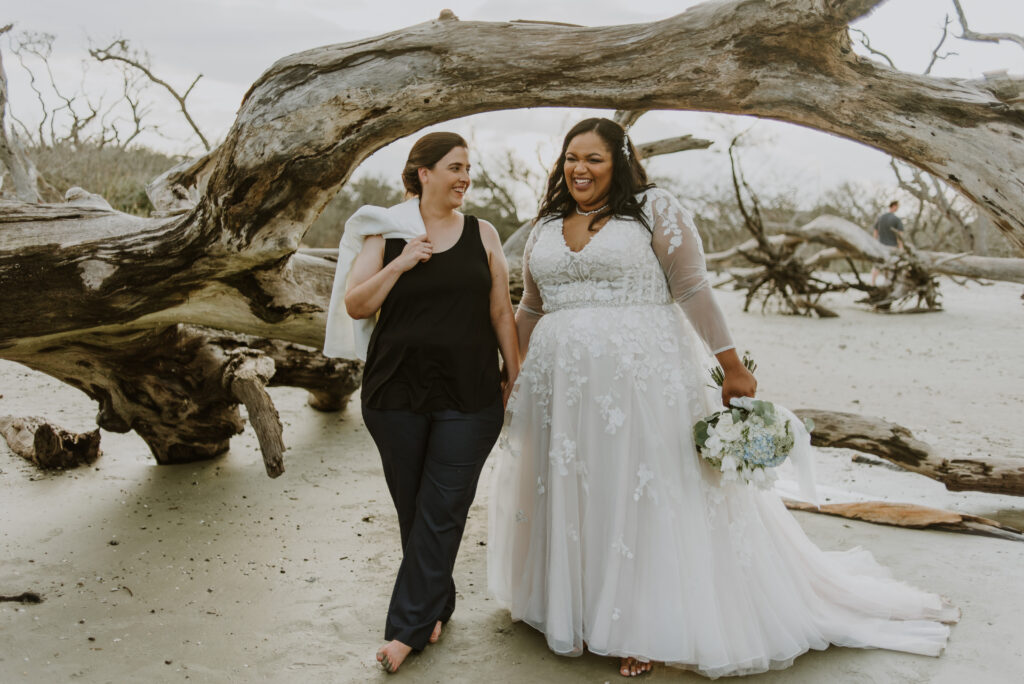 1. Choose a unique venue. Traditionally, wedding ceremonies and receptions take place at churches, hotels, or even castles – but that doesn't mean you have to follow tradition. Instead, why not keep an eye out for quirky wedding venues, such as cinemas or museums? Fans of adventure and nature could even opt for outdoor weddings (though this means you have to cross your fingers and hope for nice weather). In short, don't choose a venue based upon tradition – choose something that you find exciting! Furthermore, you can also turn a rather traditional and understated venue into something truly unique and mesmerizing by getting creative when it comes to decorations.
2. Choose a theme. Themed weddings are another great way to help make your wedding more memorable and are a great way to bring your likes, interests, and hobbies into the wedding. For example, if you grew up watching (and loving) Disney movies, then why not bring your fairytale dreams to life with a Disney-themed wedding? Alternatively, you could choose a theme based upon your favorite books, games, or musicians – the choice is endless. Furthemore, this also gives your guests plenty of opportunities to indulge in the theme and come up with creative outfits to wear for the big day!
3. Add a unique touch to your wedding party celebrations. Once the wedding breakfast is out of the way, you need to ensure you come up with a variety of ways to keep your guests entertained into the night (especially if you want to dance until the early hours of the morning). For example, instead of simply hitting play on your playlist, you could look into Party Rentals in your local area, bringing in fun activities such as arcade game rentals, inflatables, or even photo booths. This is a great way to ensure every guest is entertained throughout the night – from children to the big kids (parents) – and could also make way for some friendly competition.
4. Experiment with your menu. The wedding breakfast will typically consist of three or four courses of (admittedly rather fancy) food. However, if this doesn't take your fancy – don't be afraid to experiment with your menu. Choose foods that you know you love and enjoy – even if they aren't necessarily the most 'sophisticated' option. Furthermore, you don't necessarily have to opt for any kind of sit-down meal if you would prefer something that is a little more casual. For example, if you were hosting an outdoor wedding, you could arrange for a series of food trucks to arrive when you're ready for dinner. This is a great way to ensure that there is something for everyone to enjoy.
5. Come up with your own signature cocktail. Another way in which you can make your wedding a more memorable event is by being creative when it comes to putting together your drinks menu. For example, you could create your own signature cocktails (or mocktails) for your guests to enjoy. While you can use traditional cocktail recipes (that you already know you love), change up the names so that they are relevant to yourself or your partner. For example, you could name them after inside jokes or special events or dates in your relationship. If you're finding it hard to come up with ideas, use a cocktail name generator for a bit of inspiration.  If you want a quick and easy option for cocktails, why not get a cocktail in a can?
6. Put cameras on every table. During the ceremony and reception, you will be your photographer's main priority. While this ensures that you get plenty of photographs of yourself and your partner enjoying your special day, you may find that you don't have many pictures of your guests having fun. One way in which you can combat this issue (and make the event more memorable for everyone involved) is by putting disposable cameras on every table. This way, guests can snap their own photographs of themselves (and other members of their table) having fun, and you'll have hundreds of pictures to look through after the event. You can also send them out to your guests after the event so that they have their own special way to look back on the occasion.
7. Choose a creative cake. Sometimes, the best part of attending a wedding is getting to enjoy a slice of cake afterward. Therefore, you can make the entire event more memorable by ditching traditional fruit cake with white icing for something a little more creative. When it comes to choosing a flavor – go with your favorite – be that chocolate or victoria sponge – as you should at least get to enjoy your cake. When it comes to the design, try to find a way to add a personal touch to the cake – whether you use your favorite colors or base it on something that you and your partner genuinely love (a film, music, books, etc.)
8. Skip over a traditional guest book. Guest books are a great way to commemorate your special day, and you'll be able to look over their well-wishes and stories for years to come. However, you can make them even more unique by choosing something other than a book for your guests to sign. For example, if you bonded with your partner over a mutual love of music, then why not have guests sign a songbook or even an instrument? Alternatively, if you love to travel, have your guests sign a map or a globe. The more creative, the better – and they will look great when displayed in your home.
9. Ensure that every member of the family is involved. Another great way to make your wedding more memorable is by ensuring your four-legged friend(s) aren't left out of the celebrations. For example, there are plenty of ways in which you can make your wedding dog-friendly (even if they only come along to take some photographs). Furthermore, guests are sure to love petting and paying a little attention to your pet throughout the event – so don't invite them if you aren't prepared for them to steal the show.
10. Give everyone a chance to choose a song. If you are saving money and putting together a wedding playlist instead of hiring out a DJ- give your guests an opportunity to select some of the music for the event. You can do this ahead of time by asking them to respond to their wedding invite/RSVP with the title of their favorite song or songs. Giving guests the chance to choose the music also makes them more likely to dance through the night. It also makes it slightly easier and less stressful for you to put together a good playlist, which could otherwise take several hours.
In short, there are many ways in which you can go about making your wedding a little more memorable, many of which revolve around replacing outdated traditions with something a little more personal – from bright colored cakes to unusual guest books. By adding your own personality to your wedding, you are making your event stand out from the crowd – which is sure to bring a smile to your guests' faces.