This post has been sponsored by Kennedy Blue. All thoughts and opinions are our own!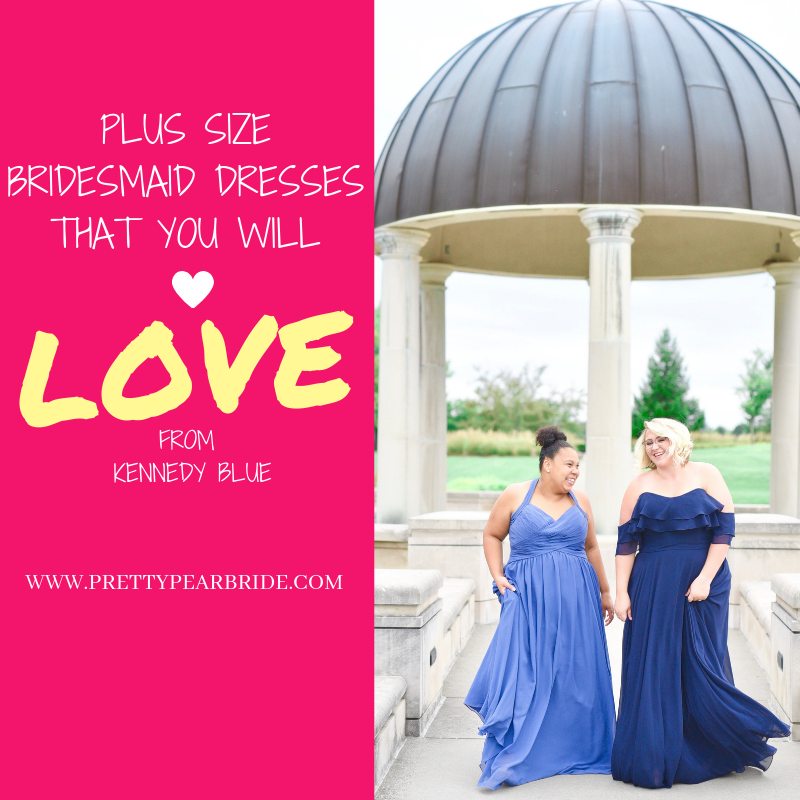 Today I'm sharing a wonderful shoot that I did for my friends over at Kennedy Blue.
I enlisted the help of my favorite photographer friend Jasmine Norris of Jasmine Norris Photography and a new friend Kaitlin of Kaitlin Keane Photography.
I have worked with Kennedy Blue numerous times to share about their amazing bridesmaid dresses, check out my other posts here, here and a real wedding post here. I can not rave about them more for several reasons.
Bridesmaid Dresses Up to Size 24 – I absolutely love the idea that there is a company that has bridesmaid dresses in all shapes and sizes available. So when I find one that has great quality I HAVE to shout it from the rooftop.
True to Size Sizes – All their dresses are true to size. That means that you don't have to size up the typical 2 sizes that is customarily done in bridal. Kennedy Blue has really nailed the process of getting sizing right. I love how true their sizing is. For this shoot I got my size, size 18, and they fit perfectly.
Try On At Home Program – The one thing I loved about them is that you can actually try on any of their fashions before you commit to them. This means that you can pick out a few different styles that you like and get them sent out to you to try on. So no more trying to fit into a sample size 4 sizes to small for you. You get to pick out the style and size you like and then it comes straight to your front door. I just love this idea because it takes away the hassle of going somewhere to try on a million and one dresses and it makes it some much more comfortable for people who don't want to go to a store. And it also is helpful for brides who don't have all their bridesmaids in one location. This way a bride can have a shipment sent to each of her bridesmaids and coordinate a try on virtual party. LOVE THIS IDEA! Find out more about their Try It On At Home program here.
Kennedy Blue nows carries plus size wedding gowns up to size 24, plus size bridal robes up to size 24 and wedding veils now.