There are a whole host of big things that you cannot forget to do when planning a wedding. These include sizing the ring, preparing for the weather and always checking for dietary requirements. Yes, these are all very important things that need to be done by all those who are planning, or are planning to plan, a wedding. But, as many big, important things as there are to remember when planning a wedding, there are even more littler things that you cannot be forgotten about either! Below you can find a few of them.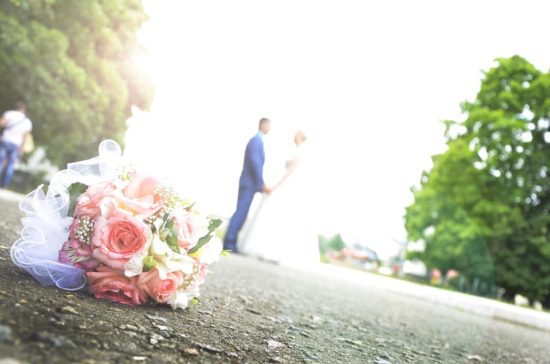 Make sure ALL the photos are perfect
Photographs are hugely important aspect of any wedding of any culture, and thus they are rarely forgotten about. But it's not just the photos of the wedding party or the ones that are taken of the bride and groom outside of the church that are important. No, every single snap that is taken on a wedding day is important, as they capture an extremely special moment in time. Even the photos taken of the bride's dress before she's put it on are important. And because these photos are important, you have to remember the very little detail of bringing along a pretty hanger to hang the dress on. Well, you don't want a bog standard hanger ruining the photo, do you?
Make sure everybody knows where they're going
Nothing can ruin a wedding like half of the guests not turning up on time. So, ensure your guests make it to yours on time! And to ensure they do and know exactly where to be at all times when there, you have to remember the very little detail of providing directions and signage. By remembering this little detail, you can forgo some very big disasters taking place throughout the day regarding timings.
Make sure the cake table matches the other tables
The setting up of the tables may or may not be your role, as it may be down to the employees that work at your wedding's venue. But, if you want to avoid having your cake table sat in the corner of your reception sticking out like a sore thumb, then take it upon yourself to ensure it adheres to the style of the other tables. This may not seem like a big deal, but it would be if it happened!
Yes, it's easy to remember to do things like pick a ring that adheres to the latest celebrity trends, such as those provided at 77 Diamonds. Yes, it's easy to remember to pick a picture perfect setting as your wedding location. And yes, it's easy to remember to pick the wedding dress of your dreams. But weddings aren't just about these big details. No, they're about the little ones too. And, although it might be easy for them to slip by unnoticed, you really have to do all you can to ensure that this is not the case. Well, you can't let them slip by unnoticed if you want your wedding to have that special wow factor.
So, make sure that when your time as a wedding planner comes along, you don't forgo the little things. If you do, you may find that your big day doesn't go as smoothly as you've always dreamed it would.