Buying an engagement ring is one of the most important purchases you'll make in your life and you're spending a lot of money, so you should never rush into your decision. The problem is, it's the first time buying a diamond ring for a lot of people and they don't really know what they're looking for or how much they should spend, so it's very common for people to get it wrong. If you're about to start looking at engagement rings, make sure to avoid these basic mistakes.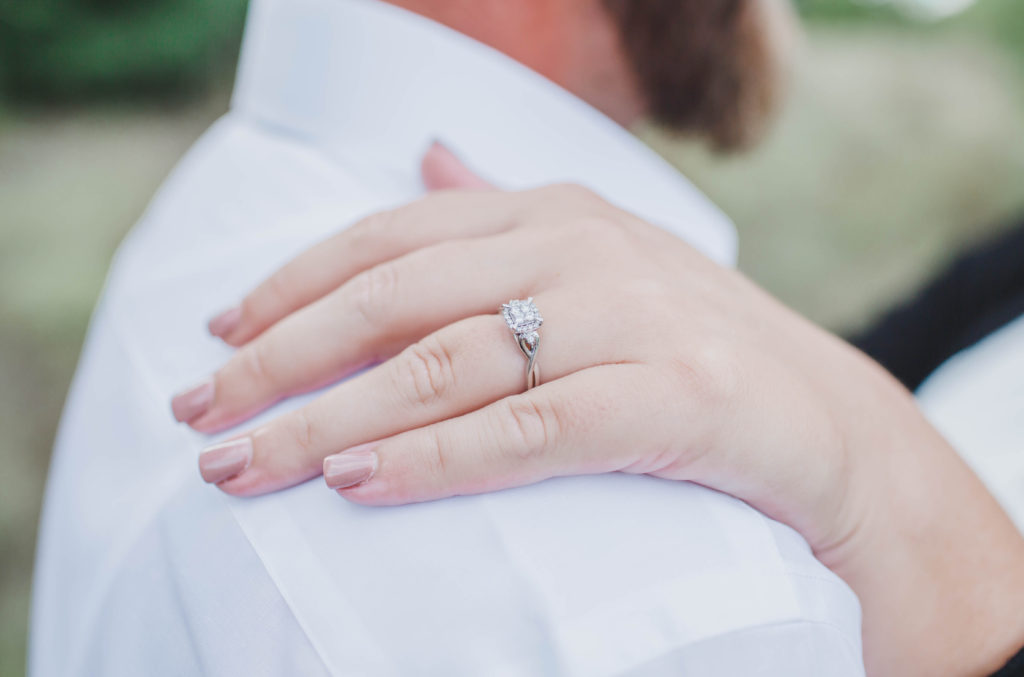 Being Unrealistic About Budget 
Setting the right budget is so important because you can easily get carried away and start spending way too much money. On the other hand, if you set your budget too low, you'll either end up with a poor quality ring or you'll just break your budget and overspend. The key is to find the perfect middle ground between the two. Be realistic about what you can actually afford to spend and remember that the engagement will still be special even if you can't afford the most expensive ring. Once you have decided on a budget, you need to be strict with yourself and stick to it, otherwise, there's no point having it in the first place.

Sticking To Big Brand Retailers

There are a lot of big brand jewelry retailers out there that sell some fairly good rings, but they are not always the best on price. A lot of people stick to the big brand retailers because they recognise the name and they assume that it's their safest bet but that isn't always the case. If you go to a smaller jewellers and look for diamond rings, you may be able to find a better deal. The salespeople at smaller jewellers tend to be more knowledgeable as well, so you'll get better advice when trying to choose. That doesn't mean you should avoid the big brands, but you should always shop around lots of different places before you make a decision, so you can get the best ring for the best price. 
Trusting Salespeople Without Question 
Even though most jewellers will give you good advice, you have to remember that they're trying to make a sale. If you went into a car dealership, you wouldn't take everything they told you at face value. You would do some research about the car, ask them for the vehicle history, and take a test drive before you bought it. When it comes to buying a wedding ring, you need to take the same care. Always make sure that you ask plenty of questions about the diamond and the cut, and do some research beforehand so you understand their answers properly. 
Sticking With Tradition 
There's nothing wrong with tradition and some people want a typical fairytale wedding, but more and more people are deciding to go a different route. People are dropping a lot of the wedding traditions that they don't like and planning a day that is more personal to them instead, and you can do the same with the rings. Maybe a diamond is the perfect choice but not everybody wants that, so don't feel that you have to go for a diamond just because it's a tradition. There are a lot of other stones out there and some people even go for wooden engagement rings these days. You can get some great handmade rings on Etsy that are a little different to a traditional ring from a jewellers and a lot of people find that suits them better. The important thing is to think about what you and your future spouse want and don't let tradition get in the way.
Rushing Into A Purchase 
Shopping for rings can be frustrating and it can sometimes feel like you're never going to find the perfect ring, which is why a lot of people end up rushing into a purchase. They find a ring that they think works and they buy it so they can get it over with. People can also be pressured into a purchase by a pushy salesperson as well. But when you're spending that much money on the ring, you really can't afford to rush. You should never buy on your first visit, just make it clear that you're browsing and you have other options to look at first before you make your decision. Make sure to ask plenty of questions and weigh up all of your options properly before coming to your final decision.  
If you can avoid these common ring buying mistakes, you should be able to get the perfect engagement ring for the right price.