While many ladies are surprised with an engagement ring, it's becoming more and more common that couples are picking the ring out together, or upgrading to the dream ring a for an anniversary. What if you aren't the type of woman who imagines her perfect ring coming from the little blue and white box you see in all the ads – where do you start? Don't worry, there are plenty of handmade options for you on Etsy.com that are just as stunning and sparkly – plus the gold or silver is often recycled and the stone is usually conflict free.  Below there are many options that range from traditional vintage diamond finds, luscious peachy-pink Morganites, to modern stone-free sets that are sure to make the budget friendly bride swoon.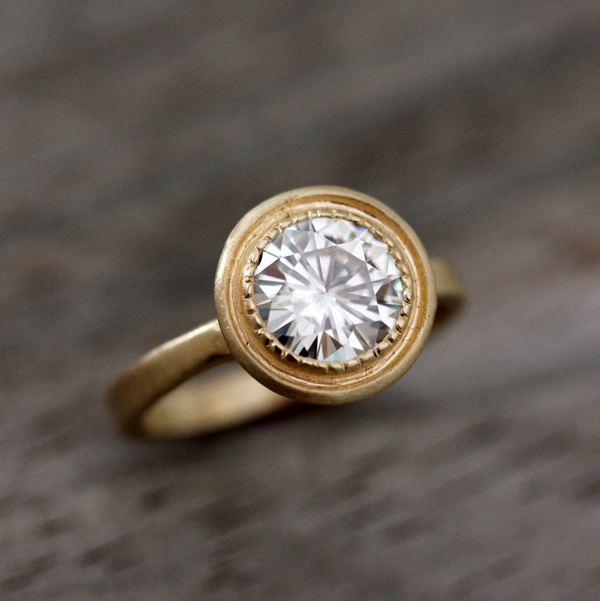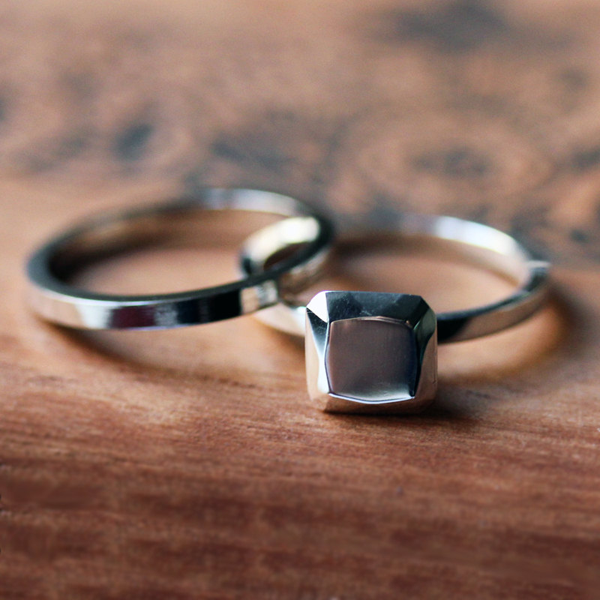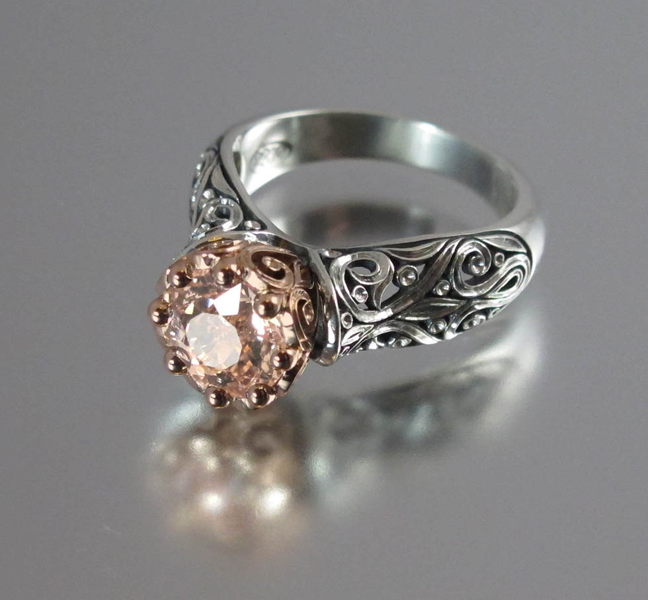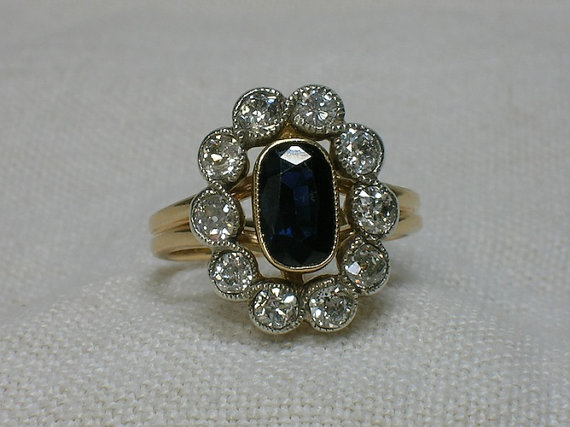 Did you get engaged recently? Tell us about your ring.
Like what you see? Don't forget to share it!