There's almost no time in your life that's as stressful as when you're planning your wedding. It sounds like it should be the most fun time ever – and it definitely is – but there's a whole lot of added stress too. If you're planning to have a DIY (do it yourself) wedding then here are some tips to help you get through it easily…
Get Planning
First of all, it's important that you plan your wedding carefully – which sounds like a whole lot of planning but it really is important! Set yourself deadlines for when you need to have each aspect of your wedding arranged by, and make sure that you create a table on Microsoft Excel so you can keep track of what exactly you've done – you want to ensure that you can see when you've paid a deposit, when the final payment has to be received, how many guests have RSVP'd and so on. It's important to be able to see how much exactly you have left to do, and it'll be useful to be able to show it to your partner too so you can both be aware of what's going on.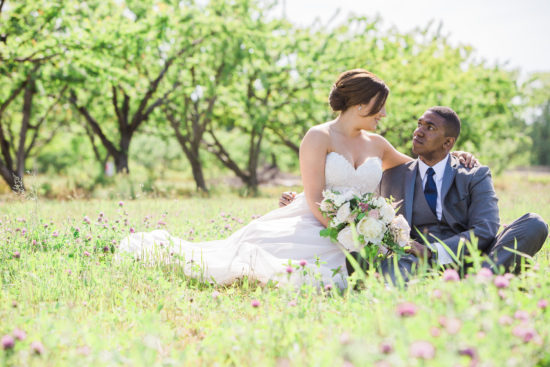 Keep Within Your Budget
No one wants to start their married life with a huge debt hanging over their heads, so you need to make sure that you stick to your budget. Make sure you give yourself some leeway to begin with, because things will inevitably be more expensive than you thought. If you really don't know where to cut back, make sure that your guest list isn't too huge. You could also cancel your band or decide not to have a DJ, as a lot of couples really enjoy making their own playlist for their wedding. Not only do you know what music you love, but you also know what music your guests will love too!
Image source
Ask For Help
Remember that you don't have to do everything yourself. Your husband to be should help out too – and let's face it, he'll definitely be excited about getting to go cake tasting at least, even if he isn't as much help when it comes to picking out flowers. Decide what really matters to you and prioritize as such. Find invites online with sites like Adobe Spark Invitation Maker, and make your own table settings if you have an artistic streak. You could even go for a second hand dress. Pick out one that you love, and look for a bride who's selling her old dress online, before getting it altered for the perfect fit.
Make It Fun
Finally, your wedding planning should not be absolutely hellish, and if it is, then guess what? You're doing it wrong. Set aside time to make your table centerpieces with your partner, and go crazy with the glitter and branches and calligraphy. It should be fun to spend time together – and you should also make sure that you have regular evenings where you don't talk about the wedding day at all. Focus on your marriage instead – that's what really matters, after all.