Today's engagement session is so special because the plus size bride to be is actually a model that I've worked with a few times, check out her work for us here.  And it meant to much to me that she reached out when she got engaged with her images so that we could share them with y'all.  She was so excited to have her special pictures shared with everyone. Enjoy!

Korey & Zach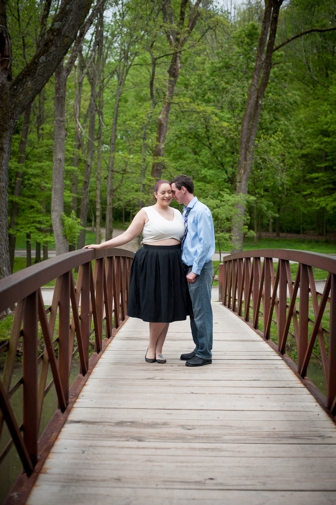 Nordstrom Anniversary Sale 2016

Tell us about your first meeting.. June 2013- We have many mutual friends, but had never met. We attended a cookout of some mutual friends about a week before our first date. Tell us about your First Date… July 4, 2013- Our first date was at a 4 th of July Cookout. We were surrounded by mutual friends, lots of food and enjoyed playing cards on a blanket in the grass. It's always so fun to tell people there were literal fireworks on our first date. Tell us about your First Kiss…We kissed on our first date. It just felt right. There were literal and metaphorical fireworks. Tell us about the proposal… We had discussed getting engaged, but Zach said he would wait until Korey finished school (July 2015). Korey's last spring break, we went to Chicago for a few days and on the last day, among hundreds of butterflies (Korey's favorite), Zach proposed to a very surprised Korey. Of course, she said, "yes," since she can't imagine spending the rest of her life with anyone else.
My Dear Zach,

The last three years have been amazing! I can't imagine spending the rest of my life with anyone but you. I value your honesty, friendship, sense of humor, passion and hard work. Thank you always for all you do. I love you. ~Korey.
My Dear Korey,
The first time we met, I told myself, "I'm going to marry this woman." Soon, I'll have proven myself right. Thank you for being my rock and helping make me the man I am today. More importantly, thank you for being a weirdo with me. I love you. ~Zach
Vendor Love – Photography: Simple Heart Photography | Location:Butler University's Holcomb Gardens
The following two tabs change content below.
Shafonne Myers is a certified wedding and event planner who longed for bridal inspiration that looked like her. She has created a website and magazine that brings bridal inspiration to plus size brides. She does speaking engagements educating the world about plus size brides and self confidence.
Latest posts by Shafonne Myers {Editor-in-Chief} (see all)