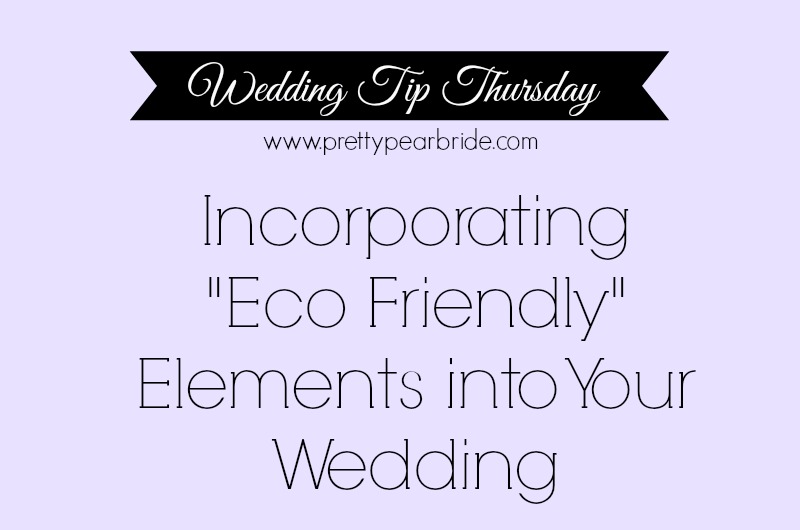 What does Eco Friendly even mean?  Recycle?  Reuse?  Hugging trees?  The official definition of "eco friendly" is "not harmful to the environment".  Easy right?  Not really, that little sentence packs a big punch when you think about it, and if you are trying to be more eco friendly for your wedding, it may leave you feeling overwhelmed.  It's not always easy to make sure that everything is reusable or ends up in recycling, however you can incorporate various eco friendly elements to keep you being a "Green" Bride.
Reusing and DIYing your decor is the easiest way to have add eco friendly to your wedding.  Any time you re-purpose an item that could be going into your trash for something else you help keep Earth a little greener.  Frames are especially fun for weddings.  You can use them for table assignment charts, directional signs, decor, centerpieces, I mean the list can really go on and on forever.  You could be a die hard fan of dumpster diving to really save on that dough, but looking for frames at yard sales, thrift stores or even ones around your house you aren't using anymore could be perfect for your wedding decoration needs.
They say the less you use energy the more you're helping the planet, and it's true!  Having an outdoor wedding or your special shindig in an open barn helps cut down on your energy use.  Yes, as the night fall,s and your market lights kick on for that special night time ambiance, you'll be using energy, however avoiding the use of heaters/air conditioners and indoor lights helps really cut down on energy use.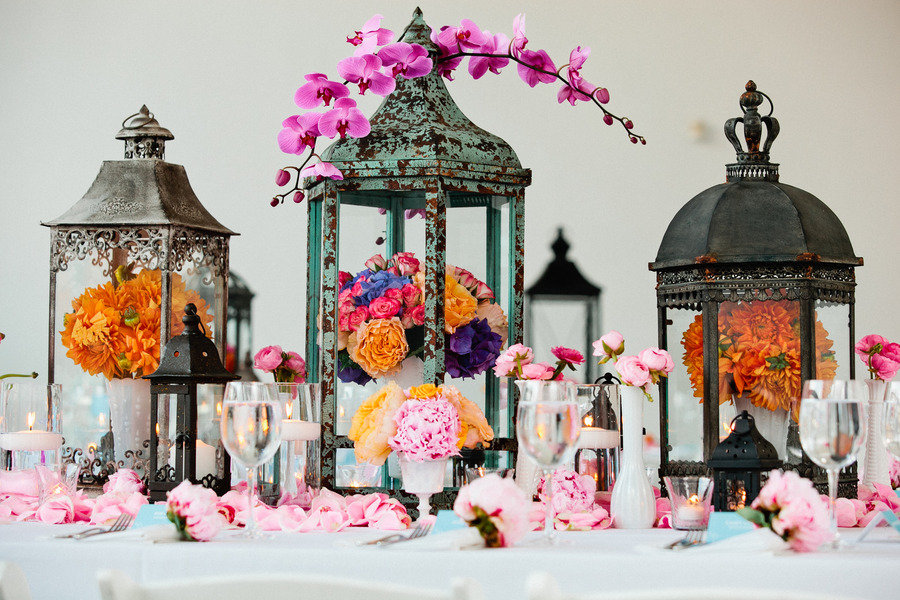 If you're one for the visual, (basically you want see that you've been a good eco friendly bride), then make sure that before you buy anything you answer a few questions. Is what I'm buying recyclable, reusable, compostable or something that has already been recycled?  If you have answered "No" to all of these questions try and find an alternative.  At the very least, whatever you are buying should fall into one of those categories.
Finally, ask your vendors if they can provide you with eco friendly services.  Pushing for eco friendly elements for your wedding needs to come from every aspect of your wedding.  Your florist may have special eco friendly products they can use, your caterer may be able to provide a special menu or special plating and you may be happily surprised with what the rest of your vendors can do to be more eco friendly.  Be sure to ask, and weigh your options.  Either way if you want to be Eco Friendly, your vendors should be able to do that too.