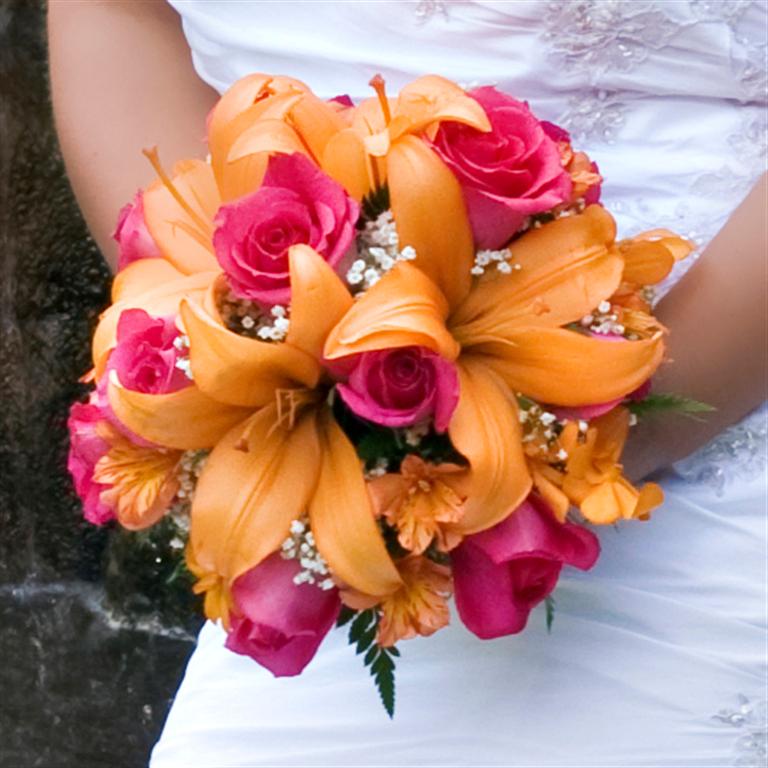 Your wedding flowers are the glue that helps to pull together your whole wedding look. This includes your wedding bouquet, boutonnieres, ceremony decor, centerpieces and more! It is important that you and your florist are on the same page to make this happen.
After deciding on your florist, you should have a design consultation. This is where you can bring inspirational pictures, discuss budget and floral options. Make sure to tell your florist about other linens, lighting and decor that may influence their style for your wedding. They could decide that with the certain color and texture of linen you are using, that there is a particular vessel that would be perfect for your centerpiece.  During your meetings and discussions, here are some points to inquire about:
–Will there be a floral mock up included? If there is a mock up or not may depend on the couple and the florist. Most florists will oblige to doing a wedding mock up if you are interested. Sometimes couples completely trust their florists and want it to be a surprise on their wedding day. A mock up can also be a good idea if you are wanting specific colors and looks for your centerpieces.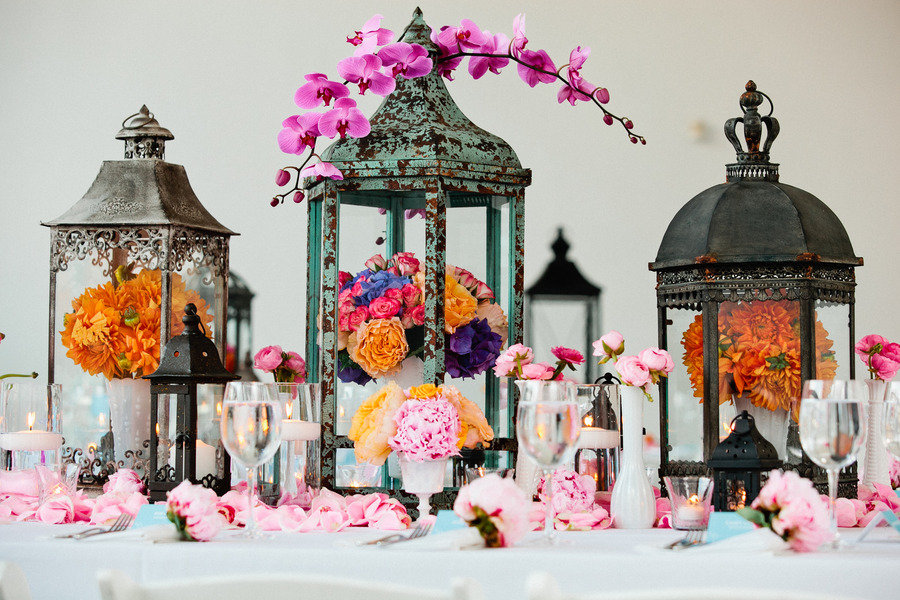 –Are the vessels included in the order or do they need to be returned? This is very important, because if they do need to be returned you need to make sure that they are all accounted for at the end of the night. You will also have to designate someone to return them. If you purchase the vessels for the centerpieces then you can pass them out to wedding guests or donate them. Even if you have to return the vessels, maybe your wedding planner or family member can wrap the flowers to give to guests so they don't have to be thrown out.
-Will your florist be handing out bouquets and pinning boutonnieres on your wedding day? Usually your florist will drop off the bouquet to the bride and bridesmaid and leave the boutonnieres to be pinned on by someone else. Your wedding planner can hand out the corsages and pin the boutonnieres for you so that a family member or groomsman doesn't have to worry about it.
-Will the florist be providing any extras? Your florist will sometimes throw in an extra boutonniere, just in case one gets decapitated. You will most likely get the amount of centerpieces that you pay for, so if you want an extra in case something were to happen, you will have to pay for it. Your ceremony decor can definitely come on over to the reception area to fill in some spaces, this way you are getting more for your money.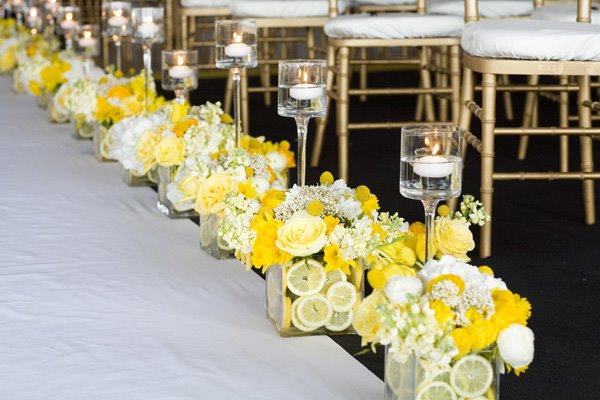 -Will they be assembling or putting out the ceremony decor? It applies if your florist is doing altar arrangements, pew decor or an aisle treatment. Some ceremony locations have specific rules about what can and can not be done to decorate for your wedding, so much sure to ask before you spend. If you are having petals down the aisle or an aisle runner provided by the florist, find out if they will be assembling it or if someone else will have to do it. Typically, the florist will come to the ceremony location first to set up then head over to the reception.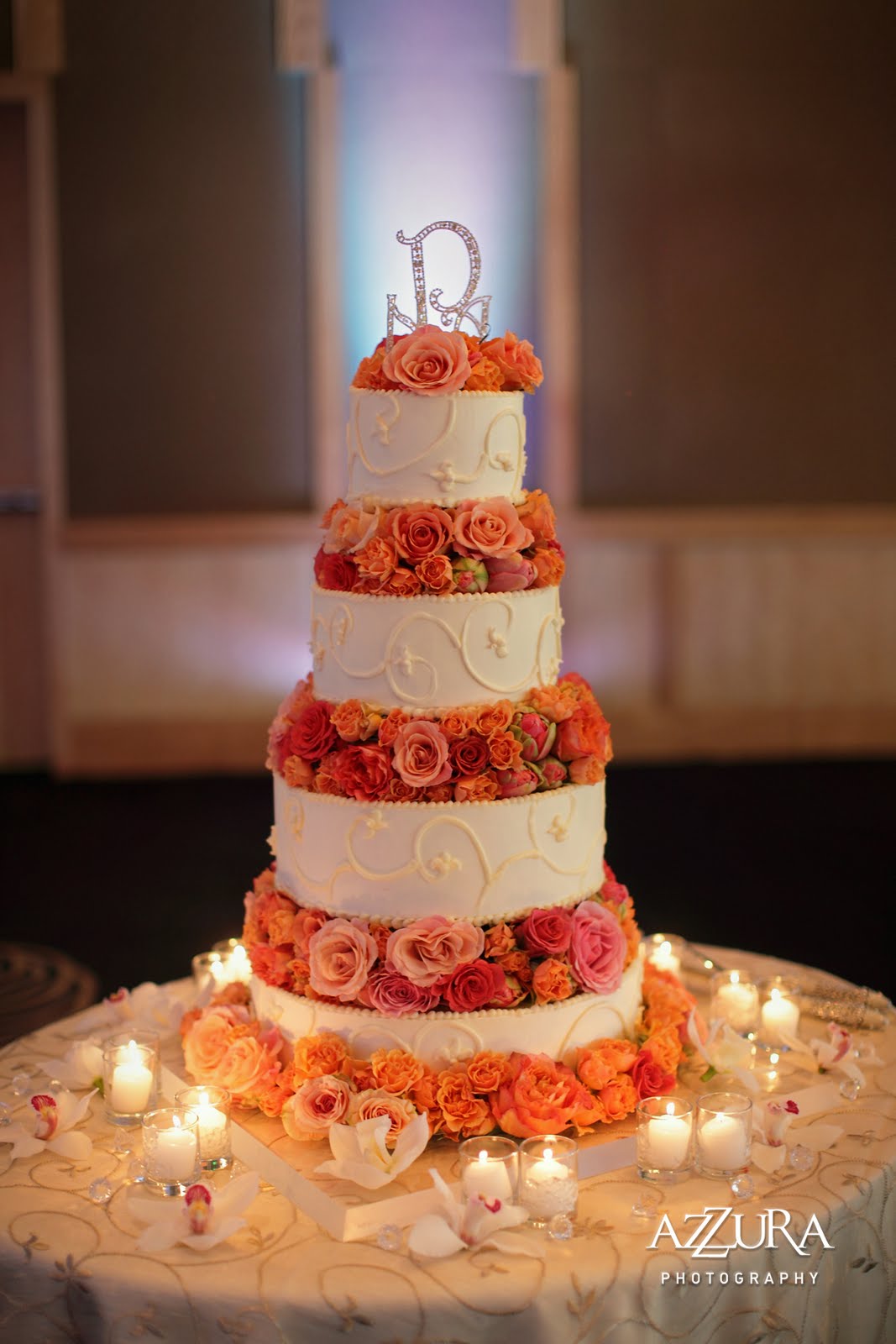 -Who puts the flowers on the wedding cake? This job can be done by either your florist or baker. During both your cake and floral consultations, you can discuss what is being added to the cake and who will be applying them. Depending on scheduling, both your baker and your florist will probably not be there at the same time. You florist can set aside the flowers if needed or they can apply them to the cake after the baker leaves.
I would love to hear your wedding tips/suggestions/ideas! Post a comment if you have anything to share!