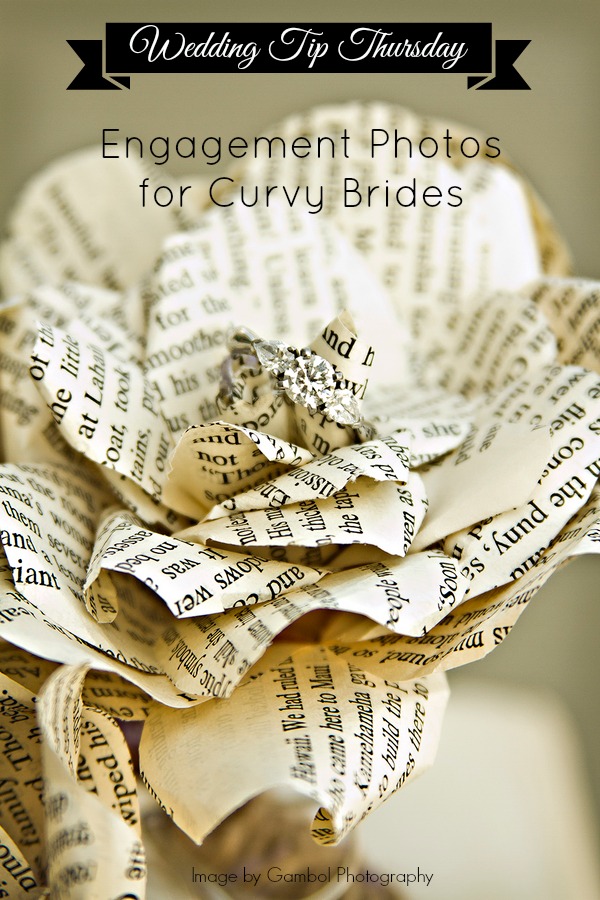 Travel Inspired Engagement Shoot
January can be a magical and overwhelming time in the life of a newly engaged couple. You have so much to look forward to, so many things to plan, and then a realization that hits you like a bag of bricks.
Photos.
Engagement photos, bachlorette photos, wedding photos, family photos, any photo under the sun! Any way you look at it there are going to be photos and lots of them. No matter how big or small you are, no matter how confident, we still all struggle with attempting to get the perfect picture and you could drive yourself crazy trying to get yourself ready for these photo ops.  Don't fret though, we've got some ways to help you through the process and we'll help you make sure you don't end up feeling like you look like Triple Chin Barbie next to your fiance.
Get a Quality Photographer
Booking a quality photographer for your wedding day is absolutely critical.  Looking back on photos that are from a point & shoot camera, or are fuzzy, will be a huge disappointment and just isn't the same as looking at professional quality shots. The other wonderful thing about booking a quality photographer for your wedding is that most offer engagement photos with their wedding day packages, saving you money in the long run.  You get the chance to work with a photographer before the wedding, they get to know you better and your engagement photos will be amazing.
Also, professional photographers know how to make you look stunning.  They avoid shadows, or use shadows to their advantage, and Photoshop their images.  Their experience helps them create magical moments with one shutter of their lens and it is so important to invest in a good photographer.  Trust me, you won't regret it.
Leisure Nature Stroll 
Take a Look At Other Engagement Photos
You may not have a clue what you should do for your engagement photos and your photographer will help you stage your shots, but it is always a good idea to brainstorm for yourself prior to scheduling the shoot day.  Take a look around Pinterest and see what other couples have done.  You'll get ideas on many aspects about your photos and occasionally have a good laugh.  You can take a moment to look at this Pinterest Board featuring Plus Size Brides!
Find Two Or Three Perfect Outfits
Your outfit is very important, so important your photographer may ask you to try multiple looks.  Set aside two or three outfits you think would look great in your photos and make sure to wear them before photo day.  Make sure that what you pick out is comfortable and fits you well.  You don't want anything too tight and you don't want anything that is falling off of you.  When you are testing out your outfits keep in mind the kind of shots you want with your fiance.  If you want to be sitting on a bench, laying on the grass or an active shot, you'll want to make sure that your outfit fits comfortably and looks great in any position.
Have a Friend Help With Your Hair and Makeup
We are our worst critic, that is just what it comes down to.  You'll do your hair and your make up and look in the mirror and see something immediately wrong with it.  You can totally skip the "wrong with it" part by having a friend or a professional either do it for you or help you with it.  If you ask your friend to help make sure they know what they are doing.  I do not suggest having your friend or your make up artist do your make up for the first time the day of the photos.  Schedule a time to figure out your look a week before the photos, you don't want any surprises come the day of the shoot.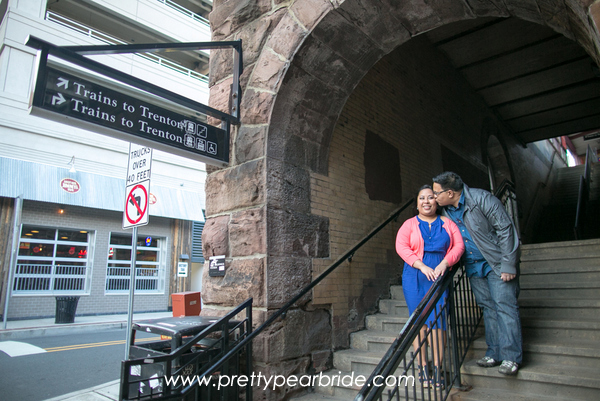 Hello and Goodbye from a Train Station
Most Importantly – Remember Your Fiance Loves You
You have done an amazing thing, and you're about to make a huge commitment!  You fell in love with someone, they fell in love with you and now you are both going to the altar to tell everyone in the world that you feel this way for each other.  You wouldn't be on the verge of a wedding if your fiance didn't want to get married to you, which should tell you something huge.  If you can't love yourself and enjoy every moment you have with your fiance, then why are you getting married?  Love yourself, be proud that your fiance loves you for every part of you and you'll love how your photos turn out.
We'd love to feature you, submit your engagement session HERE