I love to travel and visit other places and when you can do it with the one you love, it just makes it so much sweeter.  This couple love to travel and wanted to incorporate it into their engagement session with Gambol Photography.  PLUS, as an added bonus they threw in a little vintage, so you know I had to share.
From the Photographer: Gambol Photography
Marie & Joe are simply adorable. They have this insane comfort and ease around each other than makes it so easy to see just how crazy they are for one another and how excited they are to be heading towards their wedding day this August! We sat down one day at Starbucks and brainstormed ideas for their engagement shoot, and all around, we agreed to incorporate a unique, fun theme: travel.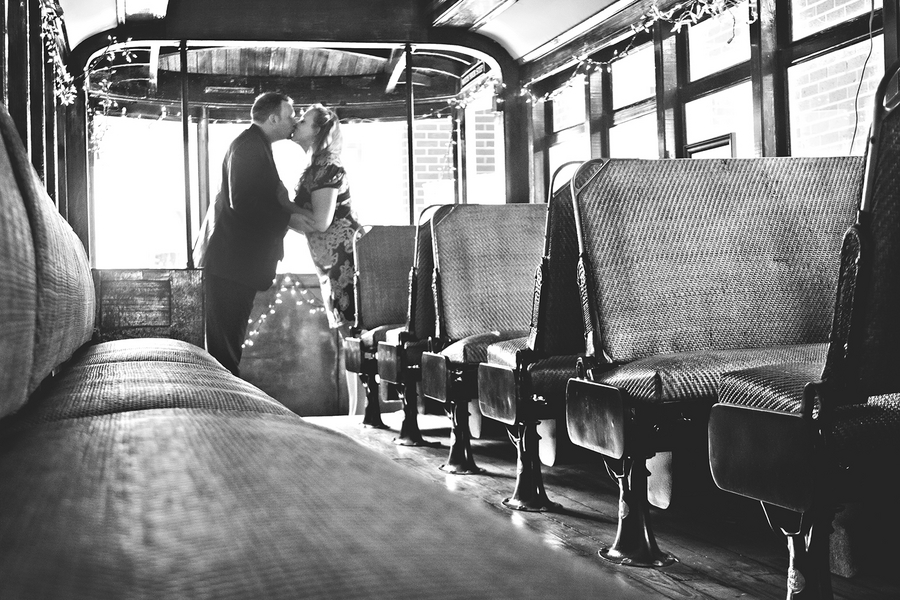 Marie collected some beautiful antique luggage and gorgeous dated-looking outfits for her and Joe to wear, and they even brought their trombones from high school band to throw into the mix!
 I personally LOVE traveling, so when we came up with this idea, my wheels started turning ( ha! ). We started steering towards a transportation-themed shoot with a vintage love-story twist to it. What could be more romantic than packing up and taking off to see the world with your one true Love? We decided to shoot at Concord Regional Airport, courtesy of Fly Carolina, and The Charlotte Trolley Museum in Uotown Charlotte.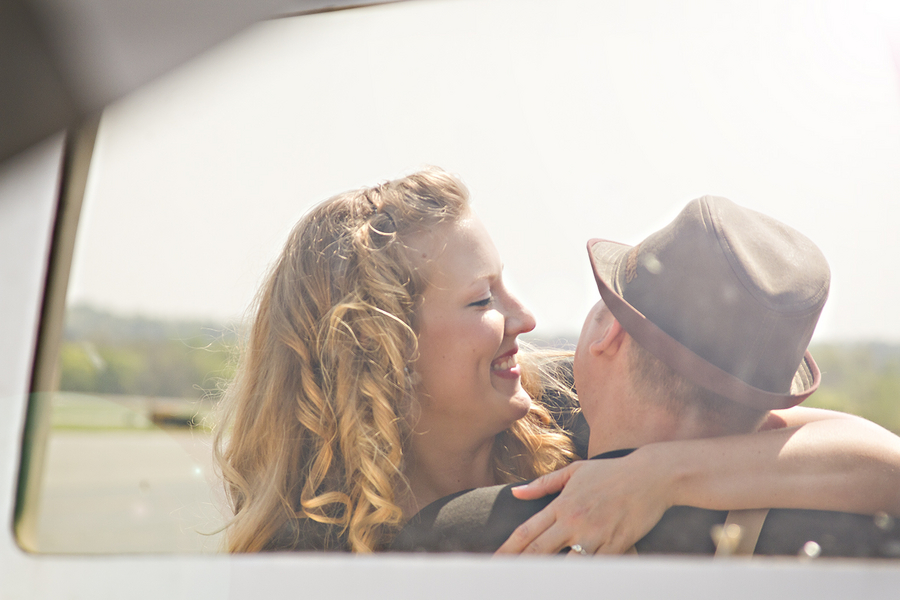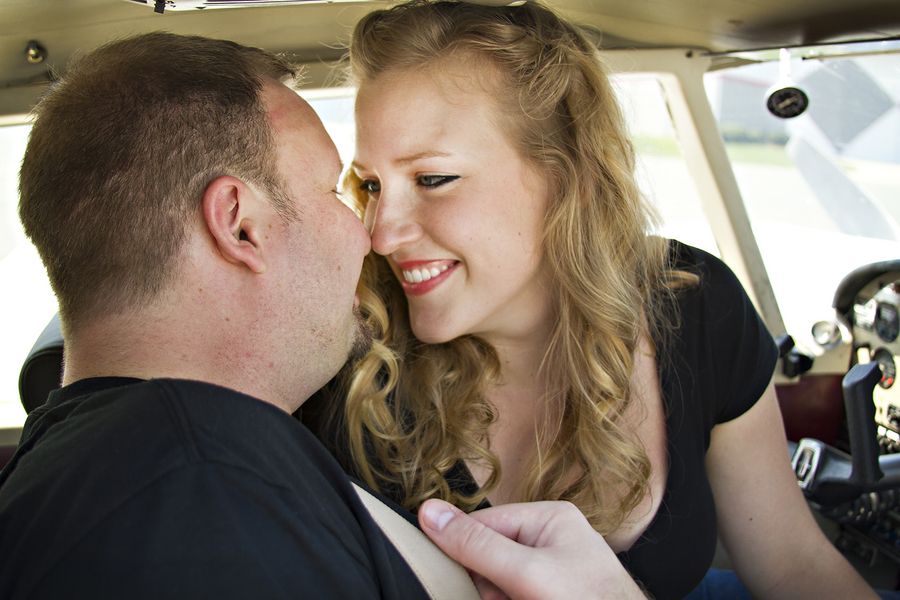 These two were so silly and relaxed with each other, and that mutual goofiness just shines in their images. The other props used in their shoot were handmade by yours truly, with some help from the creative alley of Pinterest. The book-page flower bouquet and the coffee-stained love letters were fun and easy to create and added a beautiful touch of whimsy and nostalgia to their session! Truly a do-it-yourself undertaking! All in all, it was a fabulous day, and I couldn't be more thrilled to be working with such a sweet and entertaining couple!
See Full Gallery Here
Check out the full gallery below.
The following two tabs change content below.
Shafonne Myers is a certified wedding and event planner who longed for bridal inspiration that looked like her. She has created a website and magazine that brings bridal inspiration to plus size brides. She does speaking engagements educating the world about plus size brides and self confidence.
Latest posts by Shafonne Myers {Editor-in-Chief} (see all)