I have never been to Vegas, so in my mind, I envisioned; smoky casinos, large masses of people, quickie wedding chapels and of course Elvis. Pretty much all the wild and crazy that Vegas is known for. But when you think of weddings, proposals and elopements that might not be what you have in mind.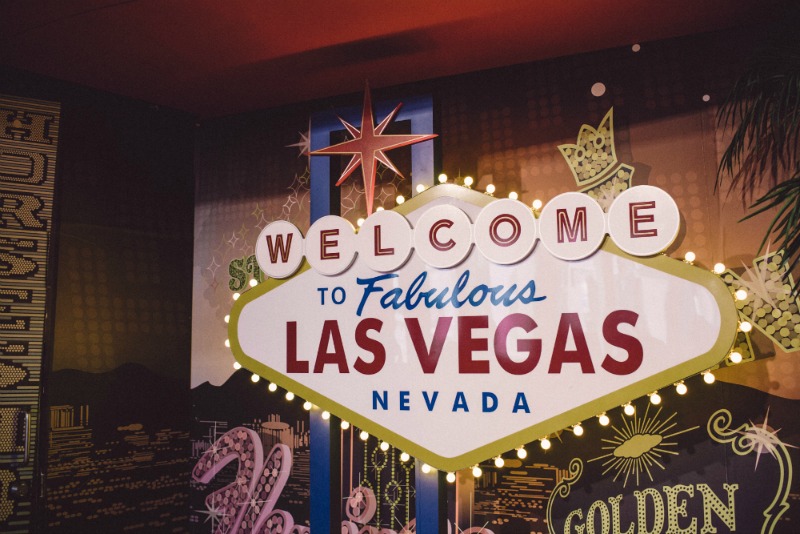 Oh my, was I wrong!!
I was completely blown away by the luxury that Vegas has to offer. While in town for a conference with my Aisle Society gals, I had the pleasure of staying at the Venetian, an Italian themed hotel on the strip that is beyond amazing. We had the opportunity to tour and experience the property along with their sister hotel, The Palazzo, and learn all about their offerings.
It is so perfect how they incorporate everything from the proposal, to weddings and elopements into one place. You literally don't have to leave for any of it. It's all taken care of on site.

Hotel
First off I was greeted by the most grandiose hotel room that I've ever seen. From the plush bed to the fabulous sitting area to the jaw dropping bathroom. It was a non-stop head turning moment. Can't you tell! And they even leave you a little editable taste of chocolates and macaroons. Oh, it was so good!
Proposal
If you are thinking of coming to Vegas for a proposal, look no further for romance and elegance wrapped up in one. I was wowed by so many little intimate areas around the hotels. The Venetian and Palazzo have created an atmosphere, St Marks Square, similar to a real Italian market square. There's an open space with restaurants and stores to browse and walk around to. AND, they have created a river that runs through everything, even equipped with amazing gondola rides. Yes, you heard me correctly a river through the hotel that includes gondola rides.
They have even designed a special "wedding" themed gondola for that extra special touch. You can even ride down the river and look up at the sky/stars (depending on the time of day) that have been put on the ceiling to make you feel like you are really outside. I just can't stop looking at the pictures, it takes me back. It was fantastic!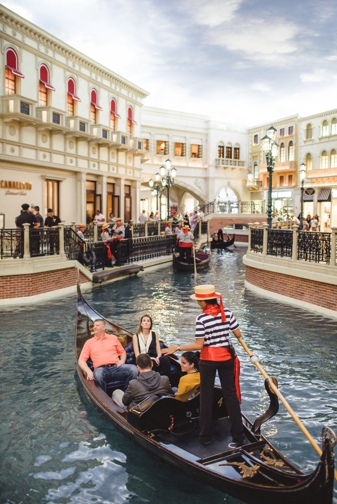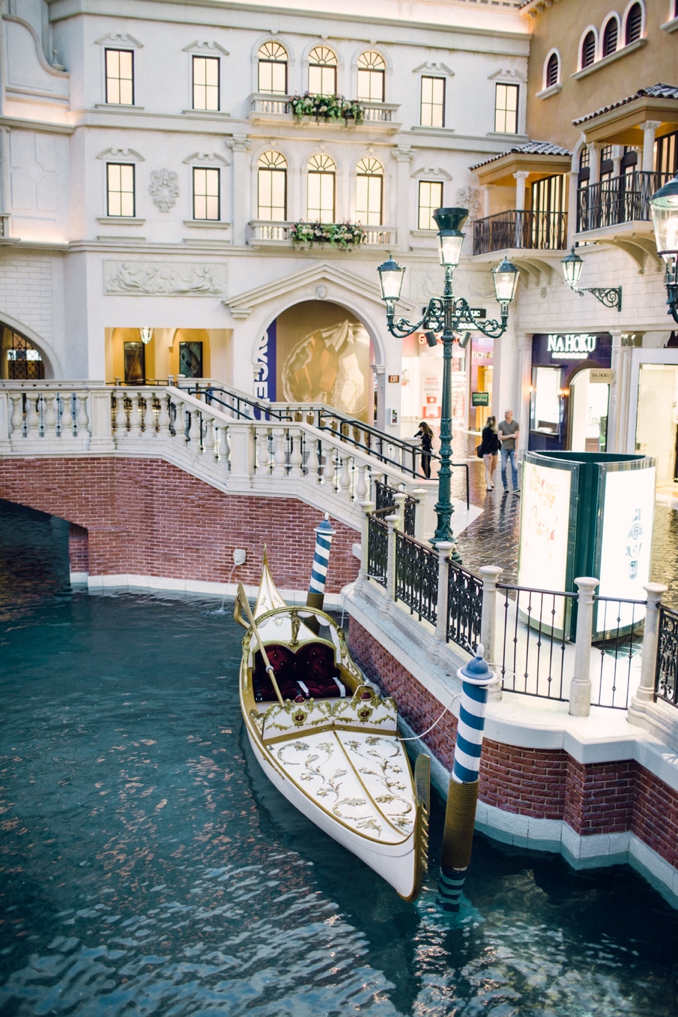 Weddings and Elopements
So if the proposals blew your mind then the Venetian weddings and elopements will straight up cause an explosion. I am in love with every single one of their available wedding spots. They range from small and very intimate to large and epic! I feel that is one of the misconceptions about Vegas is that everything is so extreme. Which it can be but I really liked some of the small and intimate locations that the Venetian and Palazzo offered.
Wedding Bridge: This is a perfect spot for an intimate wedding for a smaller party. "Celebrate your love with a kiss on a bridge that overlooks the Grand Canal amid the sights and sounds of the bustling St. Mark's Square. Take in the open-air setting that's filled with singing gondoliers, one-of-a-kind boutiques and courtyard cafés. This is the ideal location for anyone who wants to share their special day with up to 20 guests."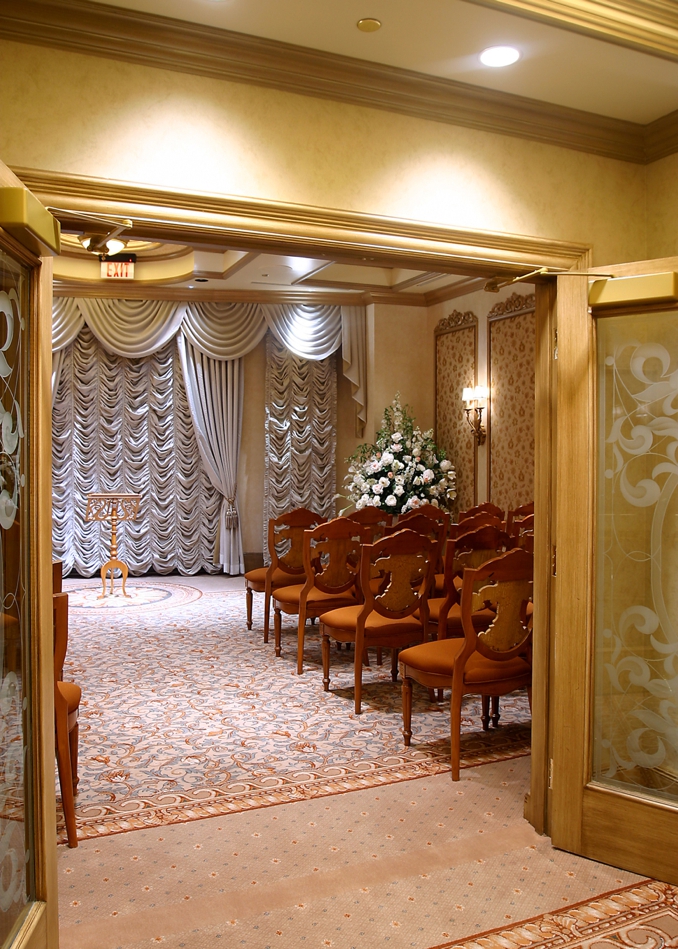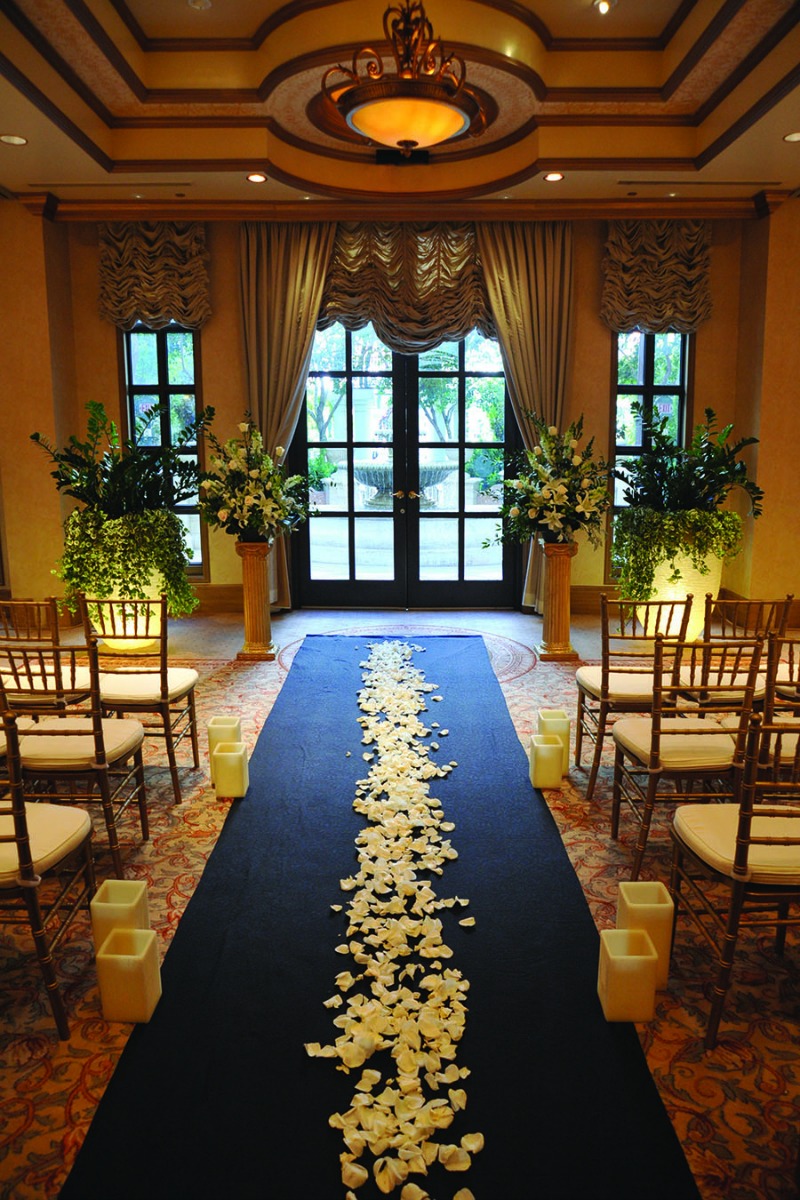 Wedding Chapels: Who would have thought wedding chapels could look like this and they have 3 of them. "Our wedding chapel truly captures the romance of Venice with breathtaking views of the Venezia pool deck and its lush gardens. Three chapels are available, each accommodating up to 50 guests, or all three chapels can be combined to provide 2,500 square feet and seating for up to 150 guests."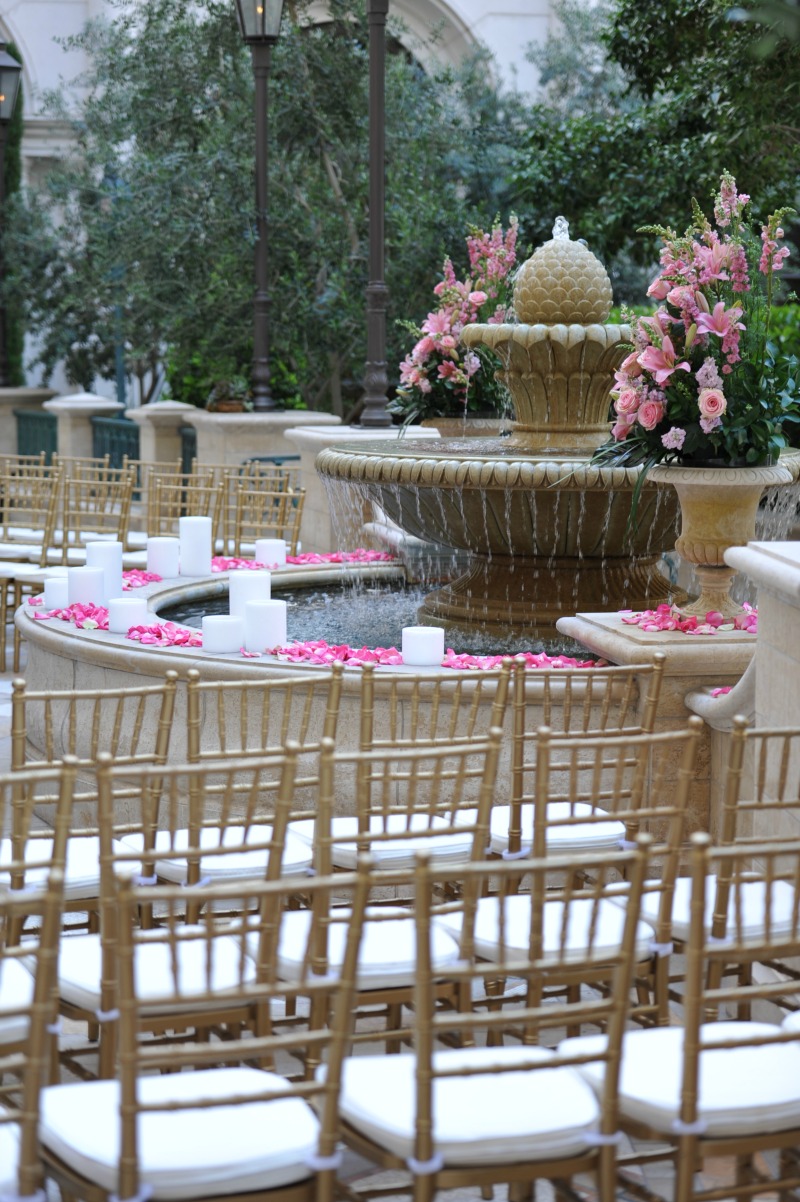 Wedding Terrace: This is the perfect option for that couple that wants to have an outdoor wedding and enjoy the atmosphere of a gorgeous fountain. "As you open the doors from our wedding chapel, you will enter onto our wedding terrace. This beautiful outdoor location overlooks the Venezia gardens and the ceremony will take place in front of picture perfect fountains. The Gardenia Terrace is a great package for April thru Mid-May, Mid-September and October as it is beautiful outdoors."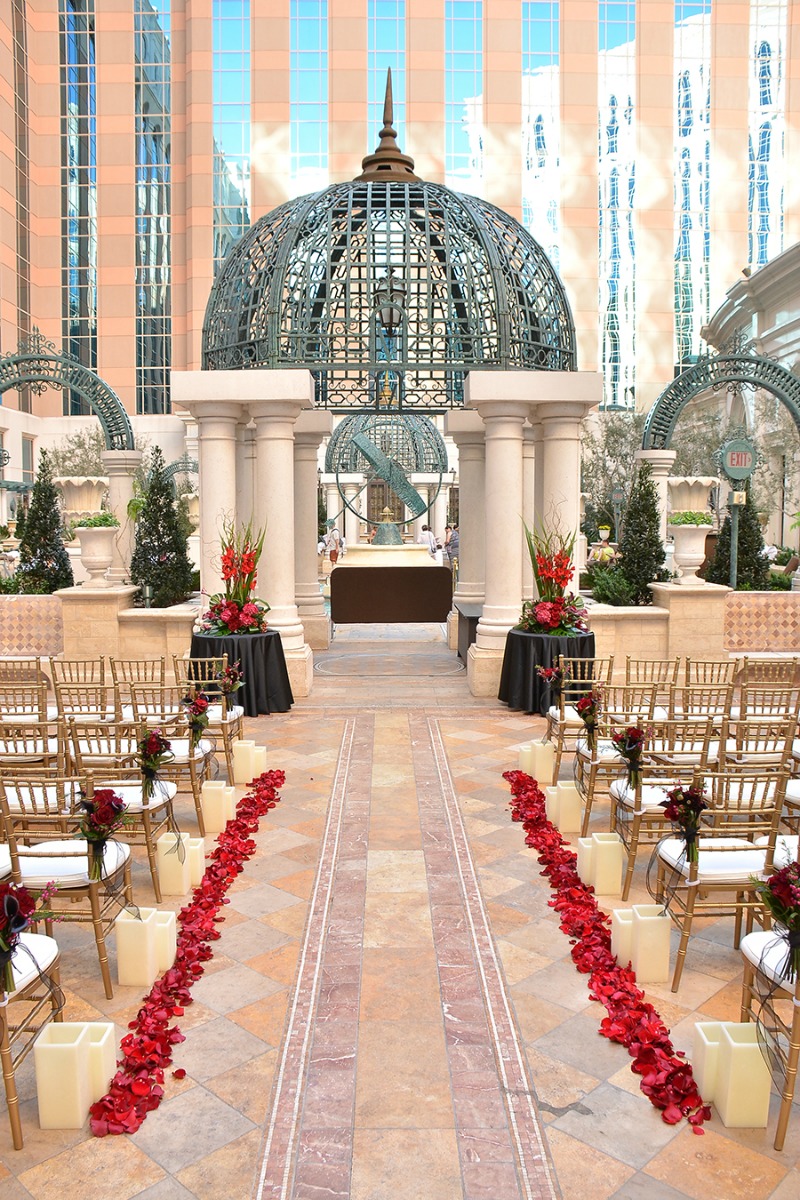 Venezia Courtyard : Now this what I call an outside wedding. "Adjacent to the Private Venezia Pool Deck, the Venezia Courtyard is a magical location for an outdoor ceremony. Surrounded by the lush gardens of the pool deck, and with the tranquil sounds of the fountain, the Venezia Courtyard is our premier outdoor venue. This location can accommodate up to 100 guests. We also offer a smaller package that accommodates up to 10 guests (standing room only) in one of our side gardens of the Venezia Courtyard."
Palazzo Waterfall : Can we say…..Holy Moly Badman! "Situated in the Atrium of the Grand Canal Shoppes on the casino level, this over the top location changes with the seasons and makes for a beautifully picturesque setting for photographs. The location accommodates up to 80 guests."
Bachelorette Parties
The main objective of a bachelorette party is to have fun AND to squeeze in a little relaxation. The Venetian and the Palazzo have you covered with both! If you aren't interested in gambling during the celebrations, because you deposit using your phone and play or because you think gambling is a mug's game, then this place might be perfect for a low key party.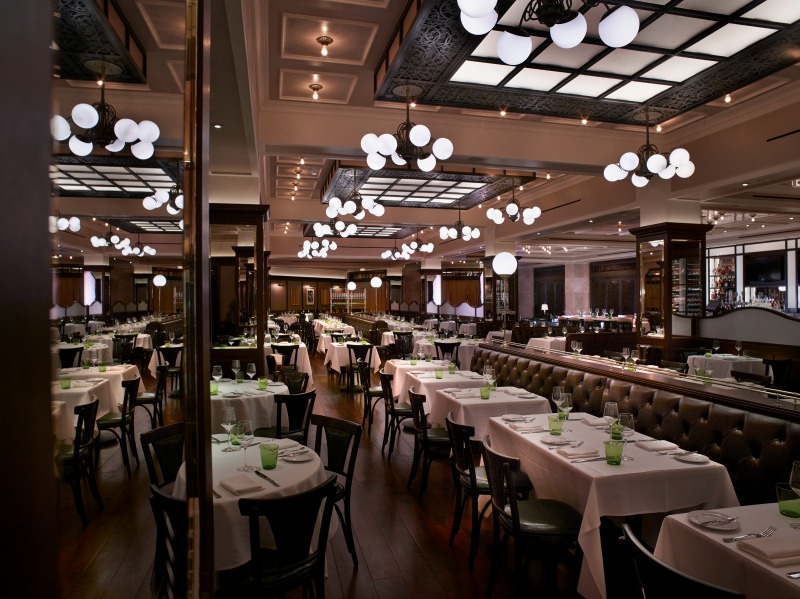 DB Brasserie is Chef Daniel Boulud's new contemporary French restaurant at The Venetian® Las Vegas, named "Best New Fine Dining" by Vegas Seven magazine. The menu stays true to Chef Boulud's signature French-American cooking and modern sensibility by offering updated brasserie classics, along with two of Boulud's signature burgers featured at his restaurants in New York City.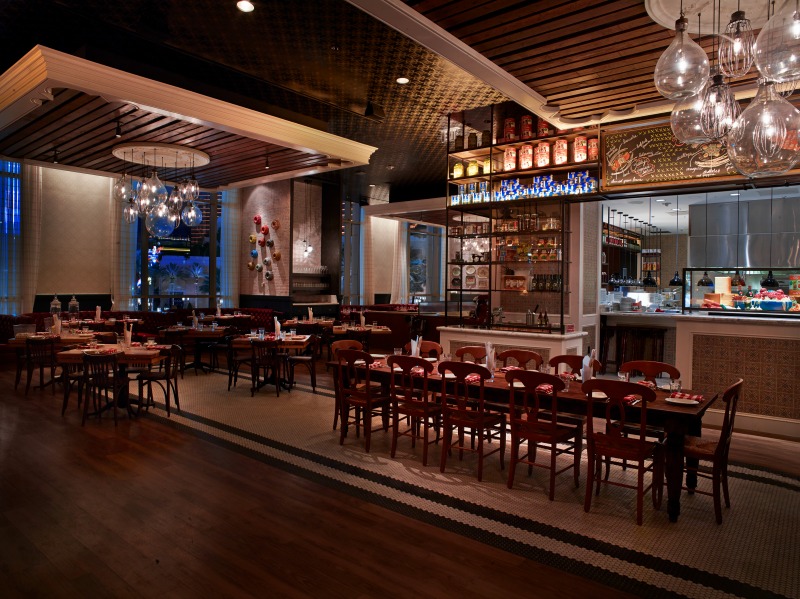 Buddy Valastro, of TLC's Cake Boss, has brought his first restaurant to Las Vegas at The Venetian. Buddy V's Ristorante, a partnership with veteran restaurateurs Elizabeth Blau and Kim Canteenwalla, is inspired by Valastro's family gatherings and features recipes passed down from his mother, grandmother and aunts. The menu offers twists on Italian-American favorites, as well as Valastro family favorites like Sunday Gravy, Steak Pizzaiola and Linguine and Clams with Lobster.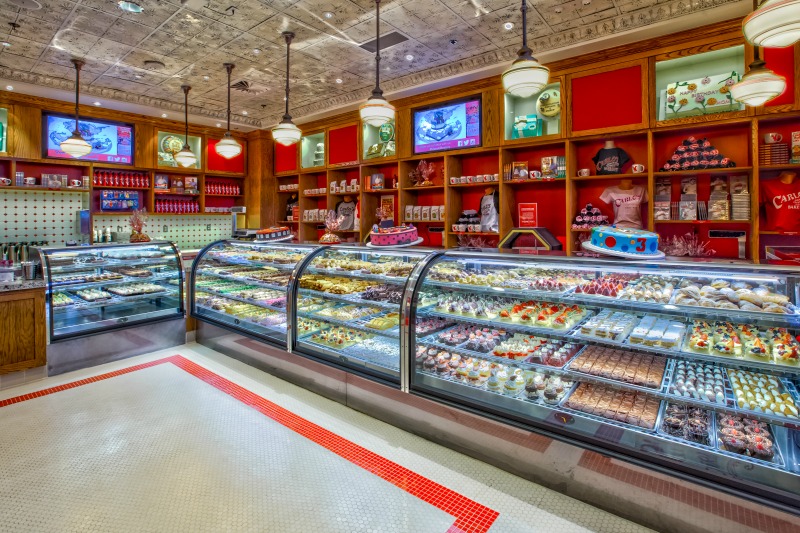 CARLO'S BAKERY
Opened in 1910, Carlo's Bakery is renowned for its delicious creations, hardworking staff, and family atmosphere. Carlo's has spearheaded the recent custom cake craze and has garnered attention from a variety of media outlets including Brides, The Rachael Ray Show, Huffington Post and Good Morning America. Most recently, Carlo's has been showcased as the setting for TLC's hit shows Cake Boss and Next Great Baker.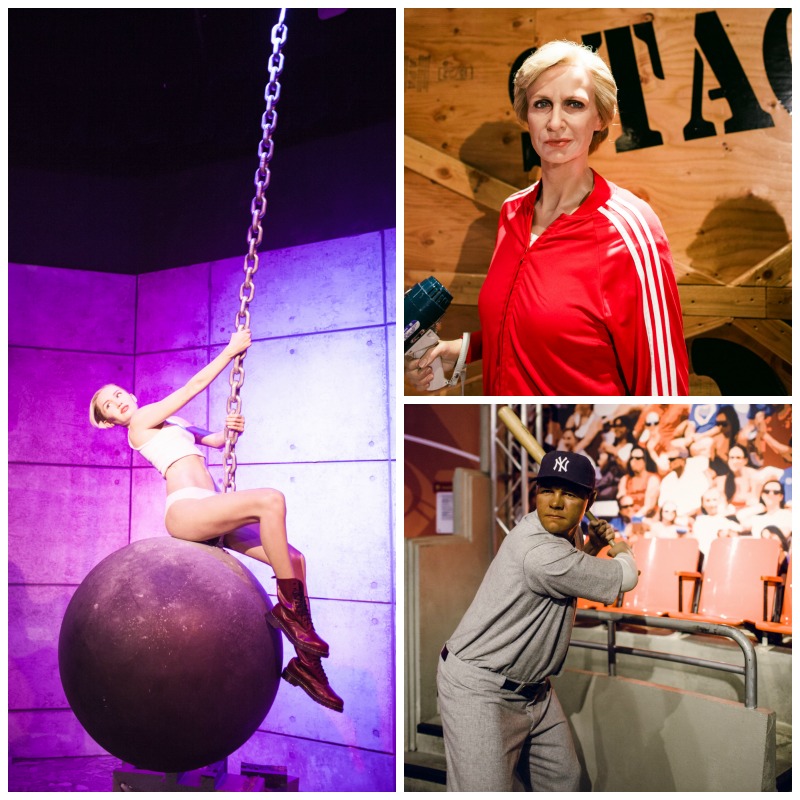 Who would you like to meet at the World Famous Madame Tussauds Las Vegas? Featuring lifelike wax creations of your favorite celebrities Madame Tussauds let's you "grab hold" of your favorite stars. With over 100 life-like celebrities, you'll have the pictures to show everyone you hung out with stars while in Vegas.
And of course after all the food and attractions, it's time for some relaxation.
Canyon Ranch SpaClub® is one of the world's largest day spas. Guests can choose from more than 150 extraordinary services in a 134,000-square-foot spa with more than 90 treatment rooms, exclusive amenities and the warm personal attention for which Canyon Ranch® is renowned. Scale the 40-foot rock wall. Attend a fitness class or work out with the help of a personal trainer. Get a dazzling new look at the Salon or Barber Suite, or reserve our private Bridal Suite (the only one in Las Vegas). Linger in the signature Aquavana® suite of thermal environments. Enjoy in-suite services for individuals or couples, provided by Canyon Ranch treatment experts in the privacy of your room. If you're in a hurry, visit us and schedule a 25-minute Express service.
As you can see, I had a wonderful time exploring all the amazingness that the Venetian and Palazzo had to offer. I can't wait to go back. And from the looks of it "What happens in Vegas, stays in Vegas…..definitely doesn't apply!
Vendor Love: Photography: Aisle Society and The Venetian Las Vegas
*The Venetian sponsored our stay in Las Vegas. All opinions are the author's own are not endorsed by The Venetian or The Palazzo.
The following two tabs change content below.
Shafonne Myers is a certified wedding and event planner who longed for bridal inspiration that looked like her. She has created a website and magazine that brings bridal inspiration to plus size brides. She does speaking engagements educating the world about plus size brides and self confidence.
Latest posts by Shafonne Myers {Editor-in-Chief} (see all)