Yes, we are a publication that celebrates plus size brides but we love sharing that brides come in all shapes and sizes. So when I originally got this submission in from Christina Gressianu I had to really contemplate if I wanted to share.     But this styled shoot is truly the ultimate demonstration of accepting of all body types.
From the Photographer
This Colorado Wedding Inspiration started with a simple obsession with the pink crab-apple trees that dot our springtime landscape in Fort Collins. Since I'm not a nature photographer, the only idea that made sense to me was to photograph a bride with the pink trees behind her. As I pulled together models, dresses, hair and make up, I started thinking about mirrors. I got to creating a story in my mind about how these beautiful girls are surrounded by this amazing natural display, and yet are so vain that they don't notice. Then they start noticing each other, and then seeing the trees. Finally, they're laughing together and delighting in all the beauty around them beyond just their own.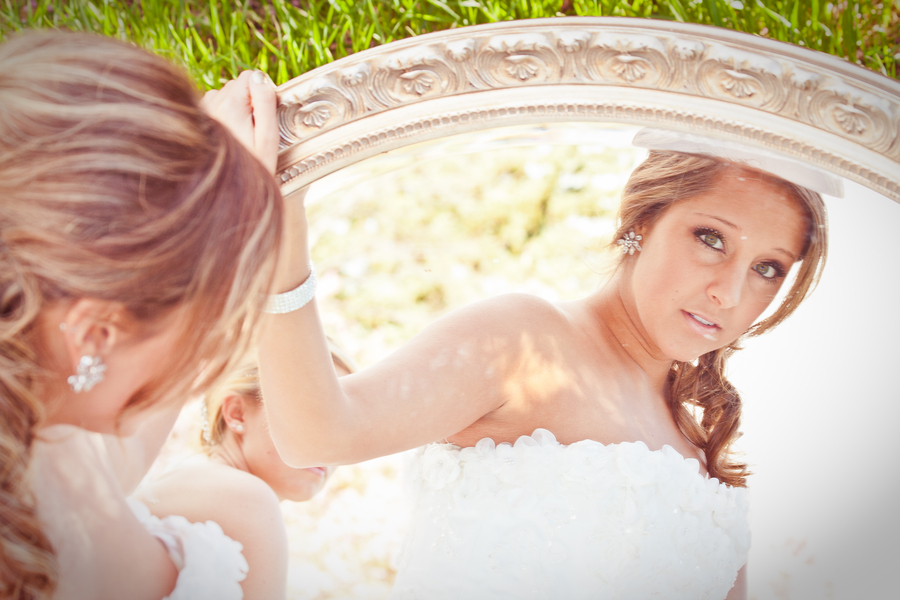 Thanks to Christina Gressianu and Two Bright Lights for this great submissions