This post is done in collaboration with www.mytriorings.com. All opinions are our own. Thanks for supporting the sponsors that make Pretty Pear Bride possible!
As if dress shopping isn't hard enough, looking for the perfect wedding dress, making sure it looks amazing on you, and that you feel comfortable in it. Sometimes wedding and engagement ring shopping can be just as frustrating for a plus-size woman (or man for that matter!). Luckily, there's a company, My Trio Rings that sells absolutely gorgeous wedding and engagement rings made specifically for plus-size men and women.

My Trio Rings has you covered with the extensive selection of plus size wedding ring collection. They are actually the first jeweler to create a plus-size wedding ring collection dedicated to plus-size men and woman. Get started with the rings and plus size wedding rings.  They carry women's sizes up to 18 and men's sizes up to a 20. There are absolutely no custom design mark-ups, much like other jewelers.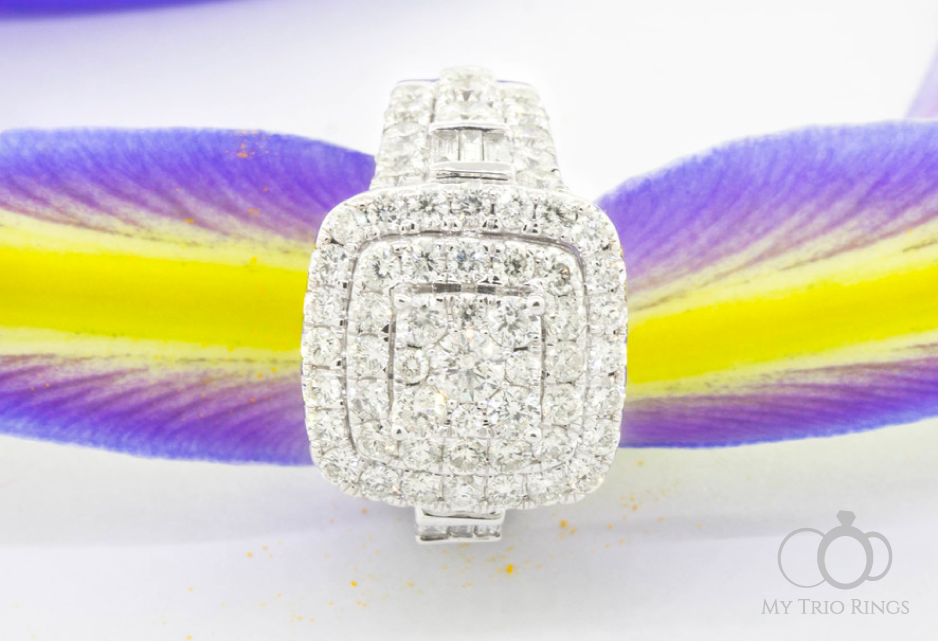 My Trio Rings also doesn't stretch or size up smaller rings to make them fit, like other jewelers. There are more diamonds in proportion to ring size, which means more sparkle, more strength and a comfier fit. Learn more about what went into creating this spectacular line