We are honored to show you this gorgeous wedding today! It is such a perfect after-Thanksgiving treat. Shala and Lamont were married in an intimate courthouse ceremony in Annapolis, MD. The two met when they were just 19 years old working retail. We love stories like these and are so excited to share this with you today. Congratulations Shala and Lamont, and very best wishes!

Shala & Lamont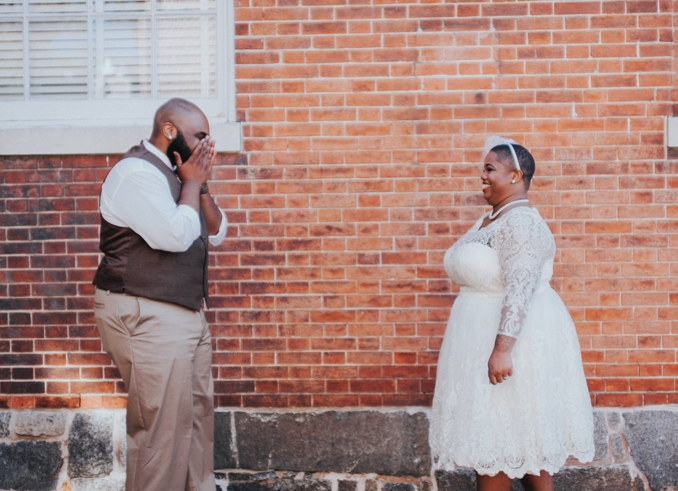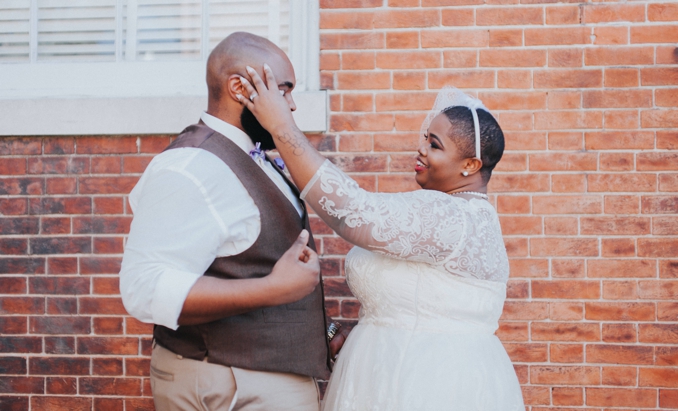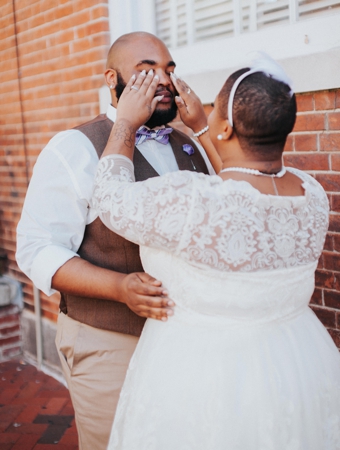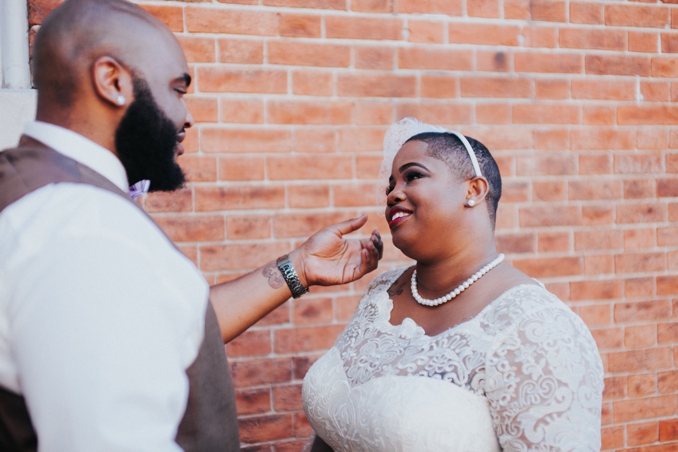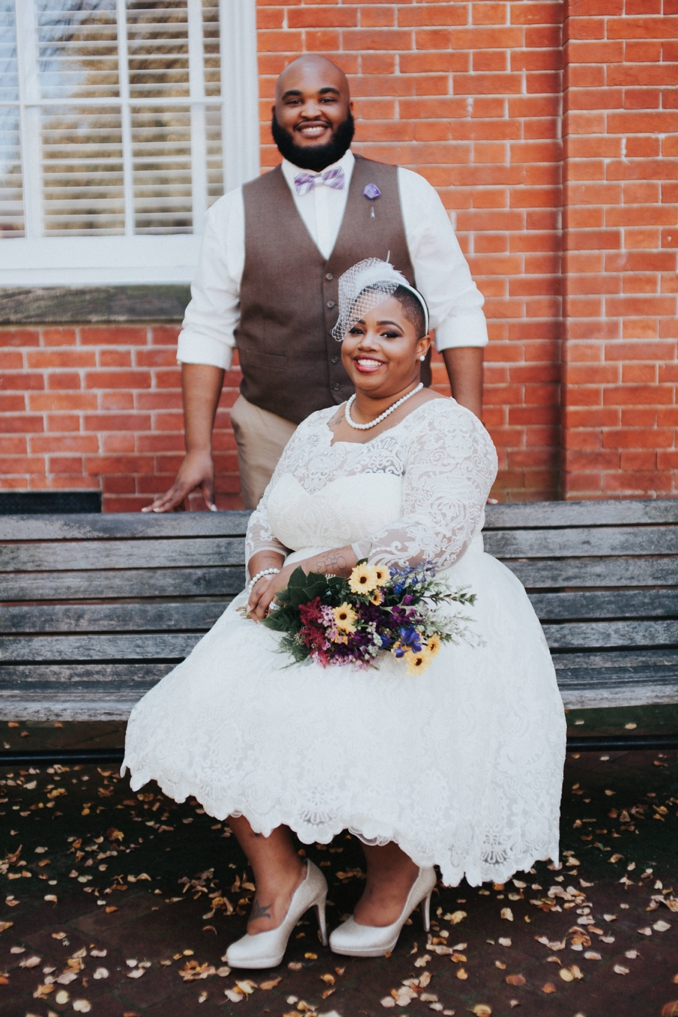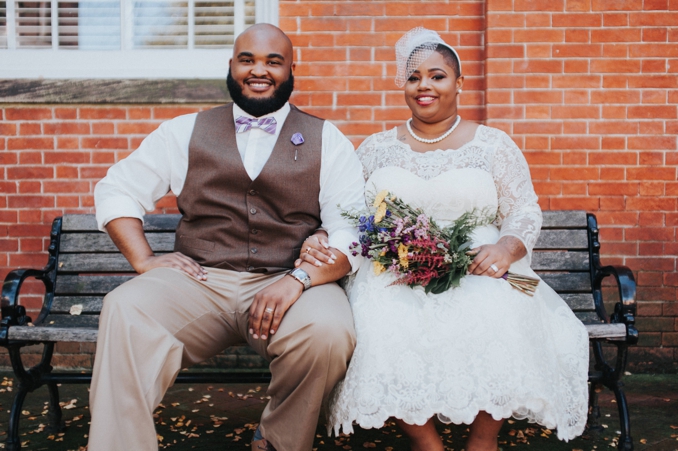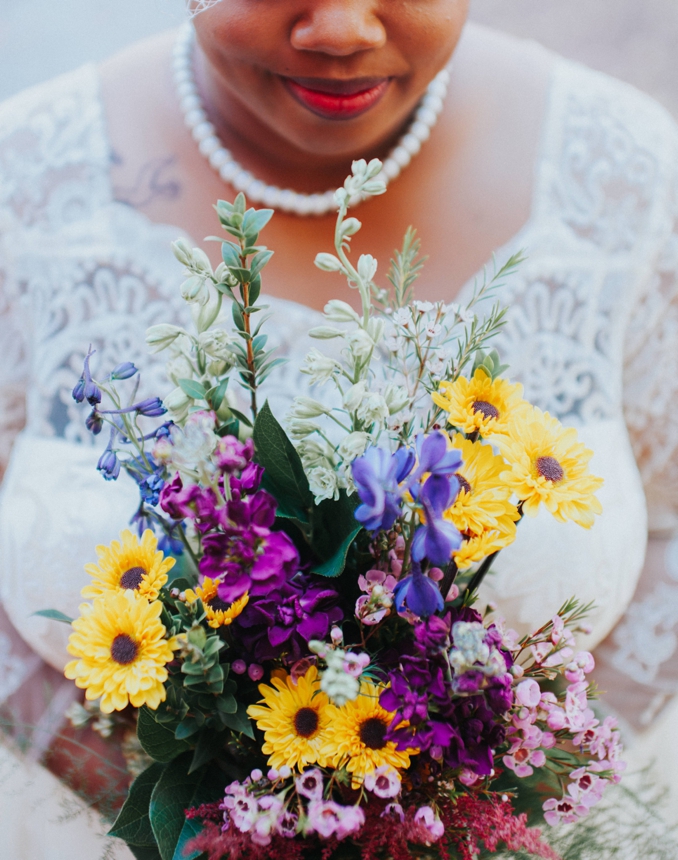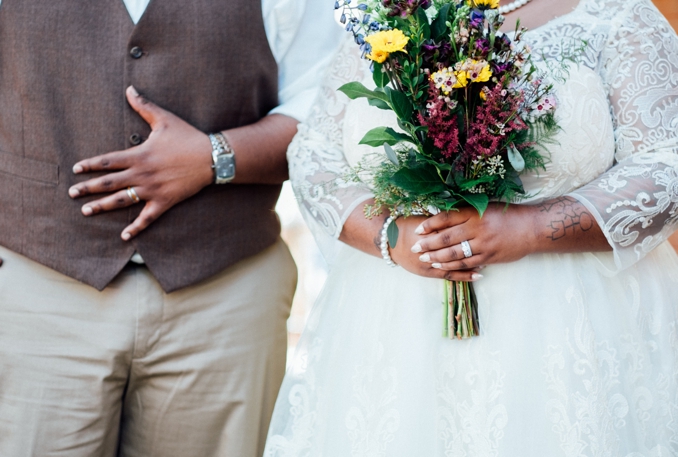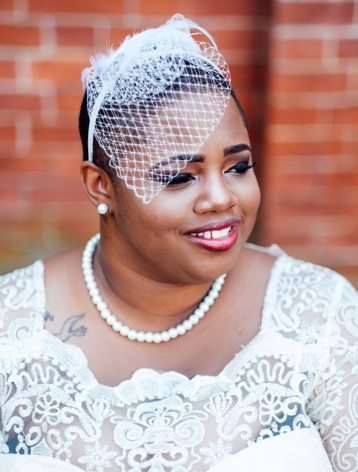 How did the two of you meet: We were both 19 years old working in retail at Best Buy. I was a fairly new mom and he was a college student. We exchanged number but didn't connect immediately. One day I needed a lift home and we had a chance to talk, our 30 minute ride turned into 2 hours and the rest is history! Describe your engagement: We got engaged Mother's Day 2013 in front of both our families. I remember him sweating bullets the whole night and barely touching his food. I was so overwhelmed, I don't even remember what he said. I just said YES! Personal or handmade details: My bouquet was arranged by my amazing sister Candace. My headpiece was hand sewn by my beautiful Aunt Enitra just days before my wedding. Describe your Flowers: I'm not your average "rose" type of girl. I'd been googling wild flower bouquets for months prior so my wildflower bouquet was handmade by my sister with flowers from Trader Joe's and wrapped in a purple ribbon. Memories and Stories about the Day: I remember standing on the side of that little brick courthouse waiting for my photographer to fetch my groom. People were honking, shouting compliments and congrats. It was such an amazing feeling but none more amazing than when my son and husband saw me for the first time. Of course, I can't forget checking in at the courthouse and having a sheriff give me the wedding band that was left on the bench outside the courthouse, lol. If you can imagine that scene. Your first dance song: No formal first dance but we did prance around our bedroom that evening, just basking in one another. The thing that we would have done differently is?  I would have added a few more traditional touches to my wedding even though it was non- traditional. Our Evites were beautiful but tangible invitations would have been nice for memories sake. I would have also had a first dance, even if at the restaurant. That's one of the only memories I feel like I missed out on. If we could spend our wedding dollars differently, we would have: I don't know, I feel like our wedding dollars were spent decently. My biggest objective for our budget was professional photography for our children and their children's children to enjoy and share in, and we got just that! Your advice for other plus size brides: Be realistic, be patient and never settle. This is one of the most monumental days of your life. The days of plus-size brides being non-traditional are long gone. The possibilities are endless! But most importantly, remember the craze we call a wedding day is just one day, enjoy it! What has surprised you most during the first few months of marriage? Surprisingly, not much has changed. I think we are both so in love with the fact that we'll be spending the rest of our lives together, that we are a tad bit more delicate with one another.
Vendor Information – Photographer: Jeff Thatcher Photography | Jewelry: Target | Bride's Attire: ModCloth –  Gilded Grace Tea Length Gown | Groom's Attire: K&G Menswear | Ceremony Location: Anne Arundel County Circuit Court | Reception Location: Miss Shirley's Restaurant

The following two tabs change content below.
Shafonne Myers is a certified wedding and event planner who longed for bridal inspiration that looked like her. She has created a website and magazine that brings bridal inspiration to plus size brides. She does speaking engagements educating the world about plus size brides and self confidence.
Latest posts by Shafonne Myers {Editor-in-Chief} (see all)