Pretty Pear Bride's going global today! We are here to tell you all about the gorgeous wedding from across the pond at Leasowe Castle in the UK. Bride Stacey and groom Barry chose a Parisian theme complete with hues of pink and lilac for a feminine, delicate touch. You can clearly see just how happy this dynamic British duo is to marry, as Barry can't seem to get that grin off his face—Stacey has a matching one of her own. Congratulations and thank you for sharing your big day with us!
Stacey & Barry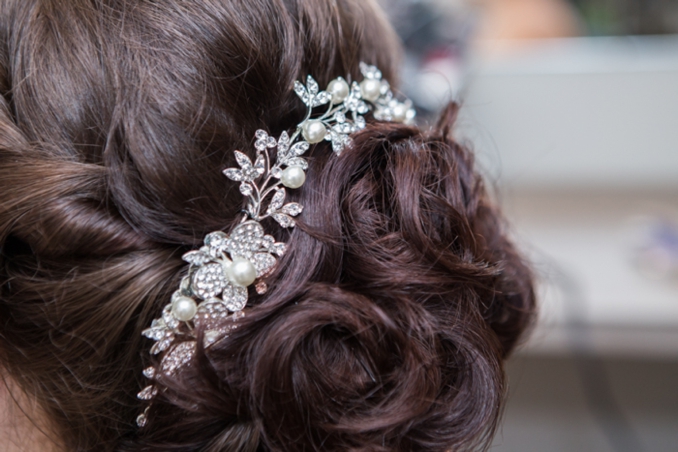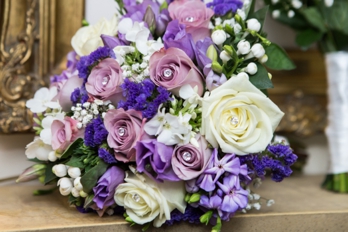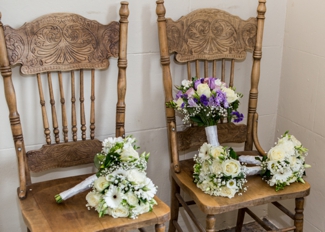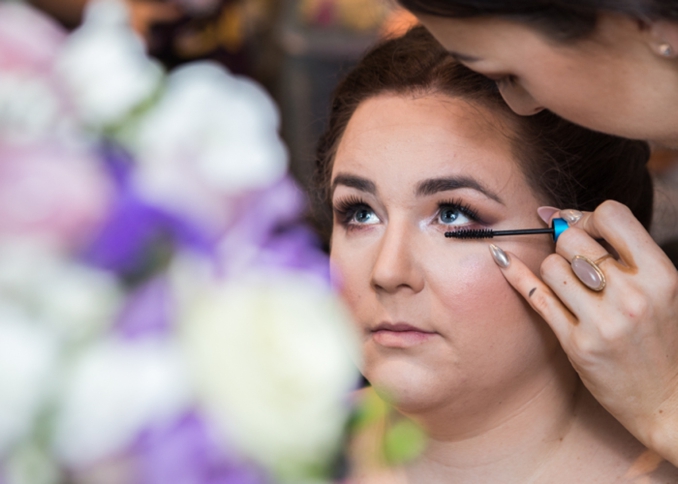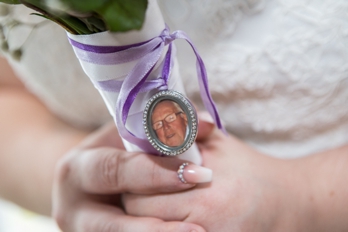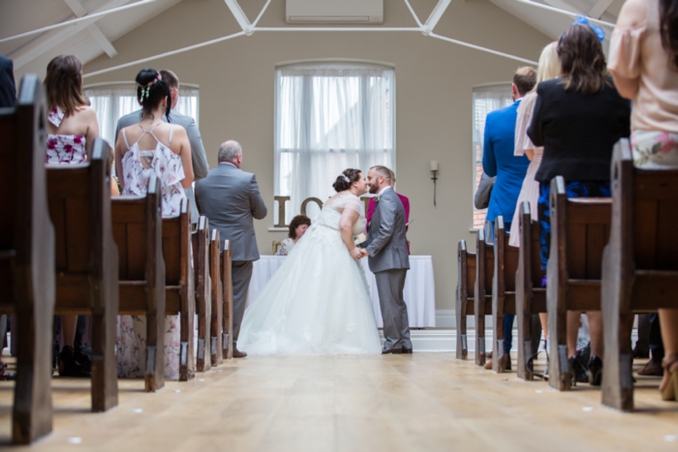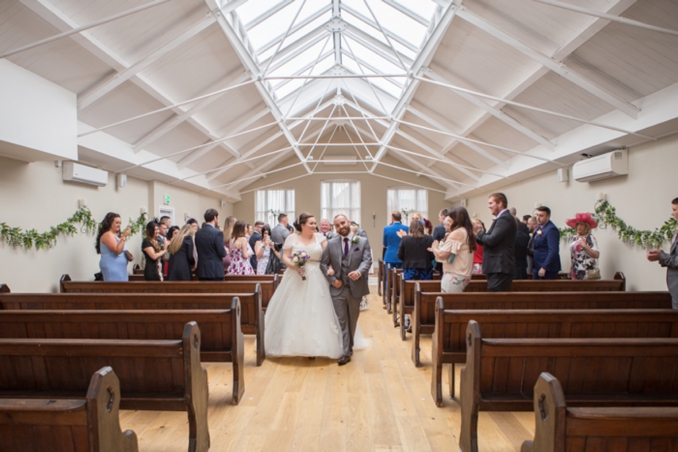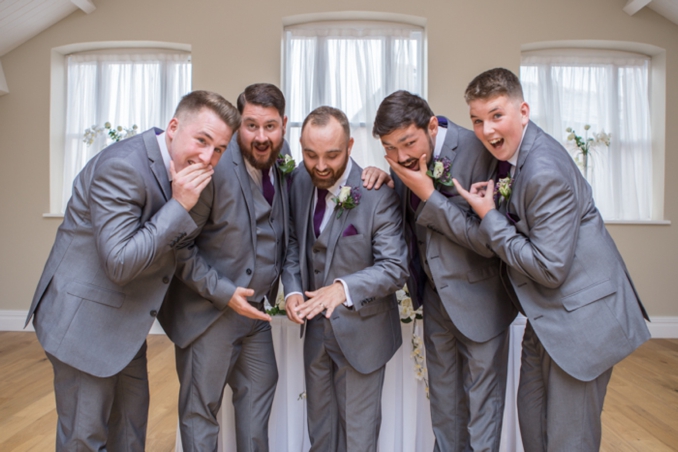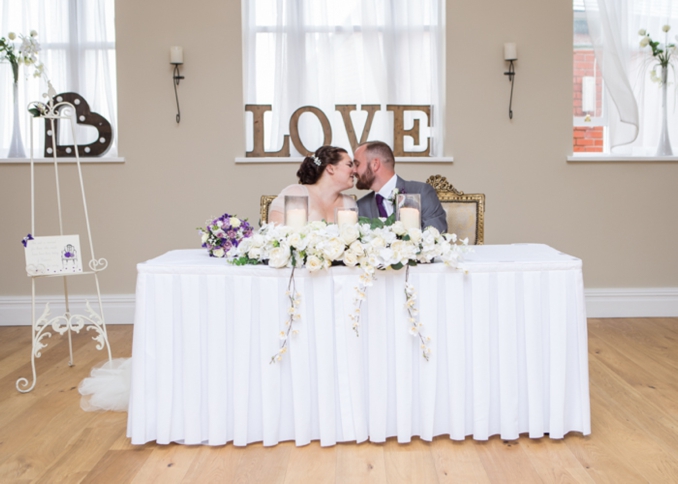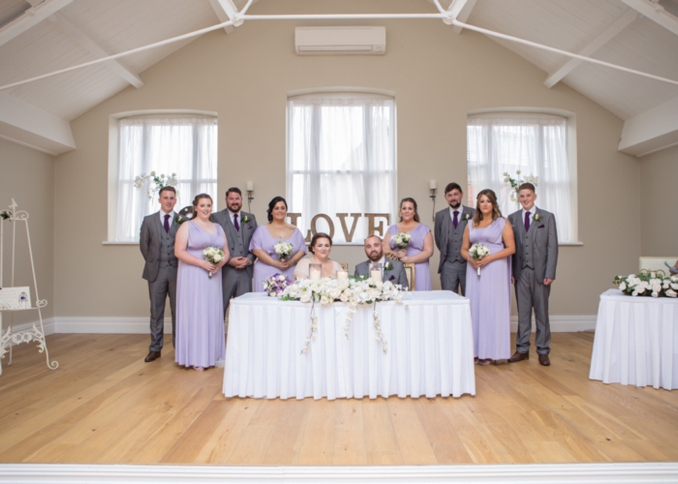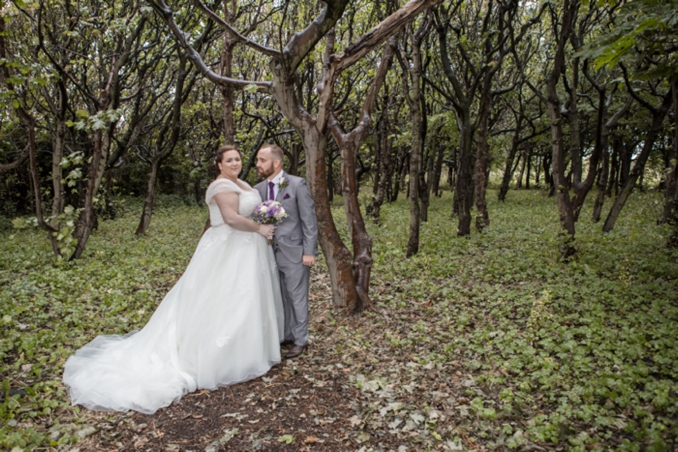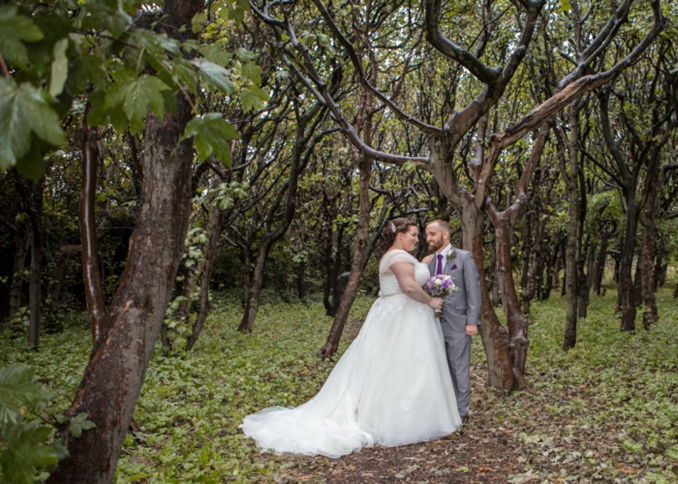 Shop the Post

How did the two of you meet? Barry worked in the off license next door to the Indian takeaway that I was working in, it is a long standing joke that Barry fed my addiction to Diet Coke and chewing gum. Everyone knew I liked him- including Barry's mum who worked in the off license- except Barry himself.  Describe your engagement: Barry and I were in Paris for our two year anniversary and we took a trip to the Eiffel tower and climbed up to the top, Barry got down on one knee and I answered with a very casual 'Yes' Personal or handmade details: We had a Parisian theme with regards to the homemade invitations and place settings and table names. We also had handmade butterflies on the tables for our guests. We had a lovely lady called Kelly at 'Little Charms' make us coat hanger plaques for the bride, mother of the bride and bridesmaids, they had their names and the date of the wedding on. Kelly also made us a fingerprint tree so that all our guests could stamp their thumb print and a 'Reserved' sign for those who would have been with us if Heaven wasn't so far away.  My mother in law also got me a locket made for my bouquet with a picture of my Nan and Grandad on each side as they couldn't be with us. Our wedding favours were badges from Clatterbridge Cancer Centre in memory of my Nan as they looked after her. Describe your wedding flowers: A beautiful hand held posy with a mixture of lilac, ivory and purple with a blush lilac rose as a main focal flower. Memories and Stories about the Day: I was so nervous walking down the aisle that I didn't really take in who was there, Barry waited until the last minute possible before turning around as he wanted the full effect, as we were saying our vows I couldn't get my words out and everyone said afterwards that they thought I was going to say no. I just turned to Barry and admitted that I had forgotten the words. We deliberated over the ceremony music more than anything else for the whole wedding and finally settled on Bob Marley's 'Is This Love' followed by Snow Patrol's 'Crack the Shutters' and then the soundtrack for us to walk out to as a married couple was Steve Earle's 'Galway Girl' It was such an emotional magical day and overwhelming that all our friends and family were there just to see us get married- it didn't even matter that it rained all day. Our photographer Lisa was amazing with everything, she calmed me down when I was getting ready, fixed my makeup, helped my mum do my dress and made all our guests feel relaxed and made them laugh so much- she was more than just a photographer on that day!  Our friends little boy also made an impromptu appearance whilst we were having our photographs taken and completely stole the show as he ran down the aisle to see us and then back to his parents.  Everybody has said that it was the best wedding they have ever been to and I have to agree- the night time turned into a rave thanks to my love of dance music and cheesy pop and everyone was dancing to the old school dance music and my little brother Michael took to the dancefloor alone and did a routine to Taylor Swift's 'Shake it off' with his 'DAB'. Your first dance song: Before me and Barry took to the dancefloor I danced with my dad to Heartland's 'I Loved Her First' and then Barry and I danced to The Pogues 'Love You 'Till The End' The thing that we would have done differently is? I would have made sure that our guests were told that the cake had been cut in the evening as it was such a lovely cake and afterwards we found out that hardly anyone had any as they didn't know it had been served. Also make sure to take a couple of minutes just the two of you- even if it is just to stand in the corner and watch everyone as the day goes so fast that you don't even realise until it is over. Our favorite detail of the wedding was: Apart from my amazing Christian Louboutin shoes, I really loved the personal touches that made the wedding perfect and that everyone we spoke to on the day was so happy to be there and getting on with the other guests that they hadn't met before. Your advice for other plus size brides: When shopping for your dress don't be afraid to try dresses on that they only have in sample sizes as these can be made to fit in most cases. I tried on dresses that were far too small but when I had my dress on I knew it was the one as I didn't notice my body hang ups- I was just focused on how beautiful the dress was and how amazing I felt in it. Also trust your consultant, I told my consultant that I didn't want to try on the first dress she pulled for me so she put it back- this was the dress I ended up falling in love with and buying! Three adjectives that describe the day: Emotional, Amazing, Breathtaking What has surprised you most during the first few months of marriage That apart from my surname changing nothing else has. I think that is mainly because we have been together as a couple for 11 years but it just feels the same, except I now have a Husband and Barry has a Wife!
VENDOR LOVE – Wedding Photography: Bancroft Photography  | Dress: Mori Lee – Blue 5263 from Brides by Tina Louise  | Venue: Leasowe Castle | Cake: Natalie's Cake Bakes  |  Flowers: Flower by Clare  | Favours: Kirsty Doyle at Clatterbridge Cancer Charity | Hair: Kristy of Kim Studio 194 | Reserved sign, finger print tree, coat hanger plaques: Little Charms Crafts | Makeup: Brides and Belles Wirral

The following two tabs change content below.
Shafonne Myers is a certified wedding and event planner who longed for bridal inspiration that looked like her. She has created a website and magazine that brings bridal inspiration to plus size brides. She does speaking engagements educating the world about plus size brides and self confidence.
Latest posts by Shafonne Myers {Editor-in-Chief} (see all)