Today's wedding is coming from California and it has so many DIY elements, it's fabulous! One thing that I really loved about this wedding was the outdoors wedding but the indoors reception. The couple wanted to get the outside feel but wanted to party it up inside. Sounds just like me!

Adriana

 & Carlos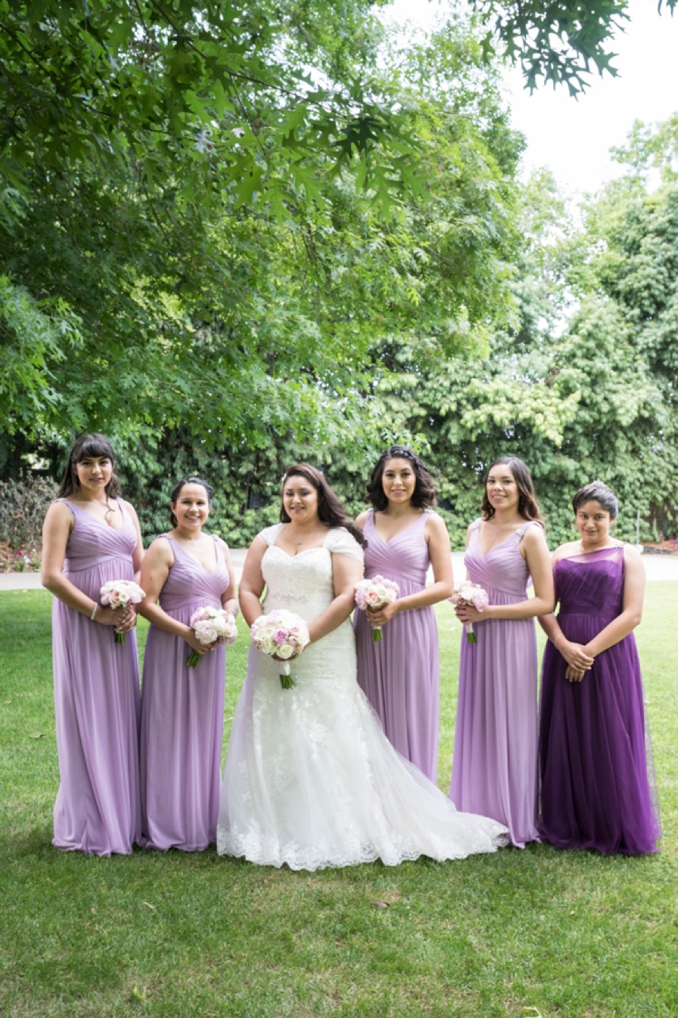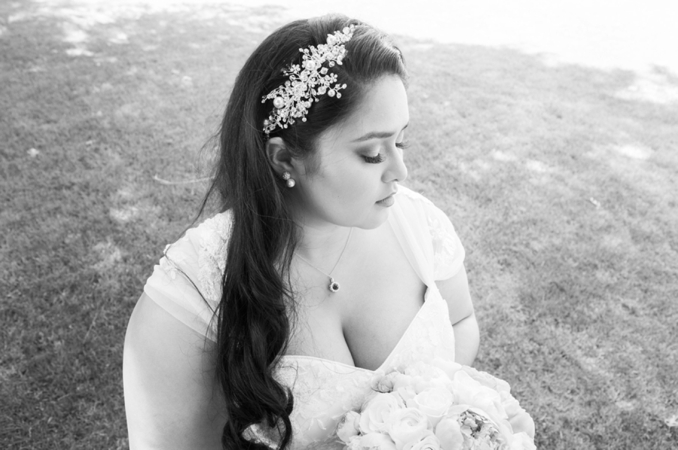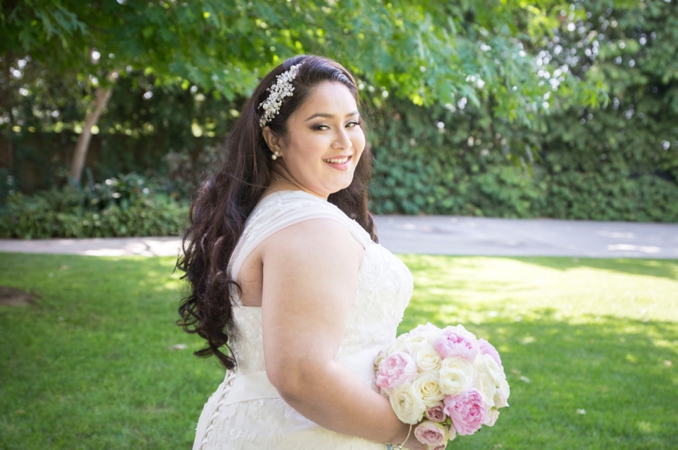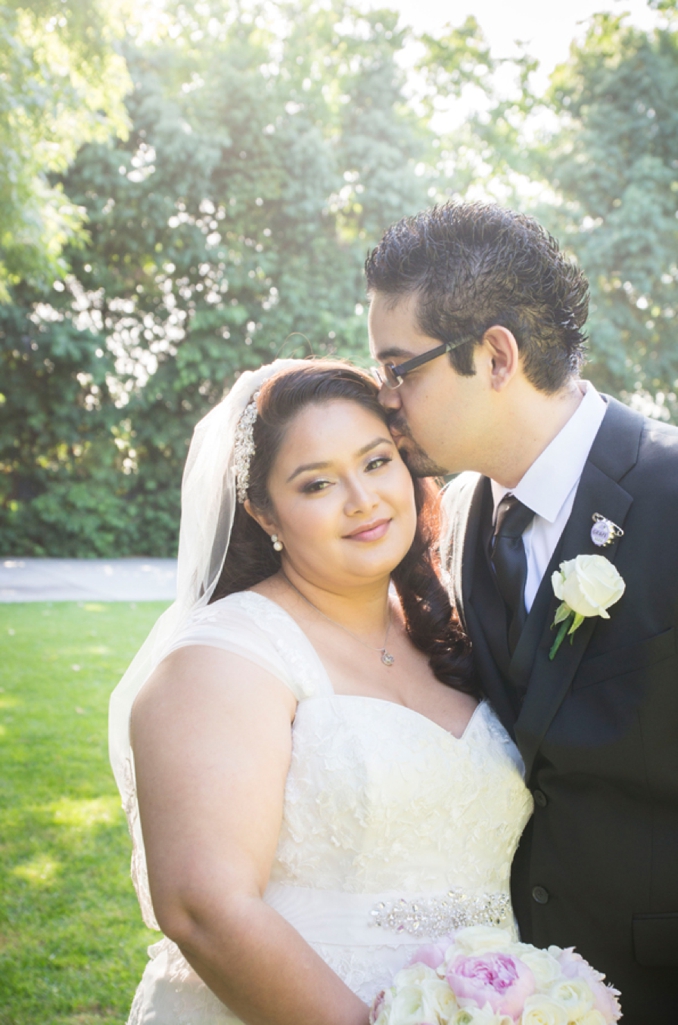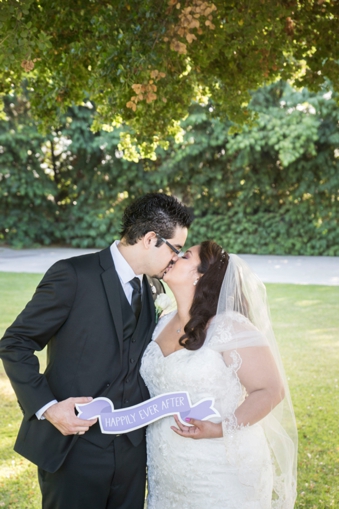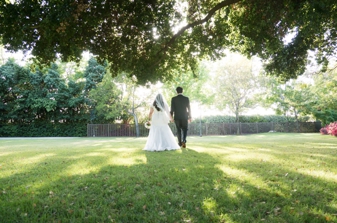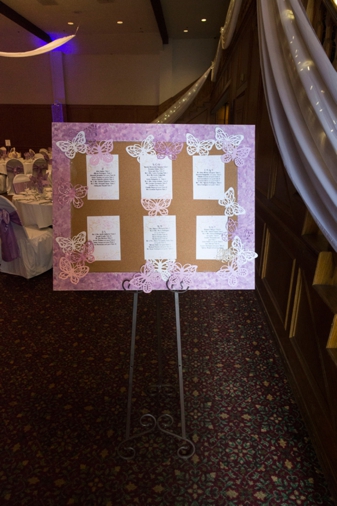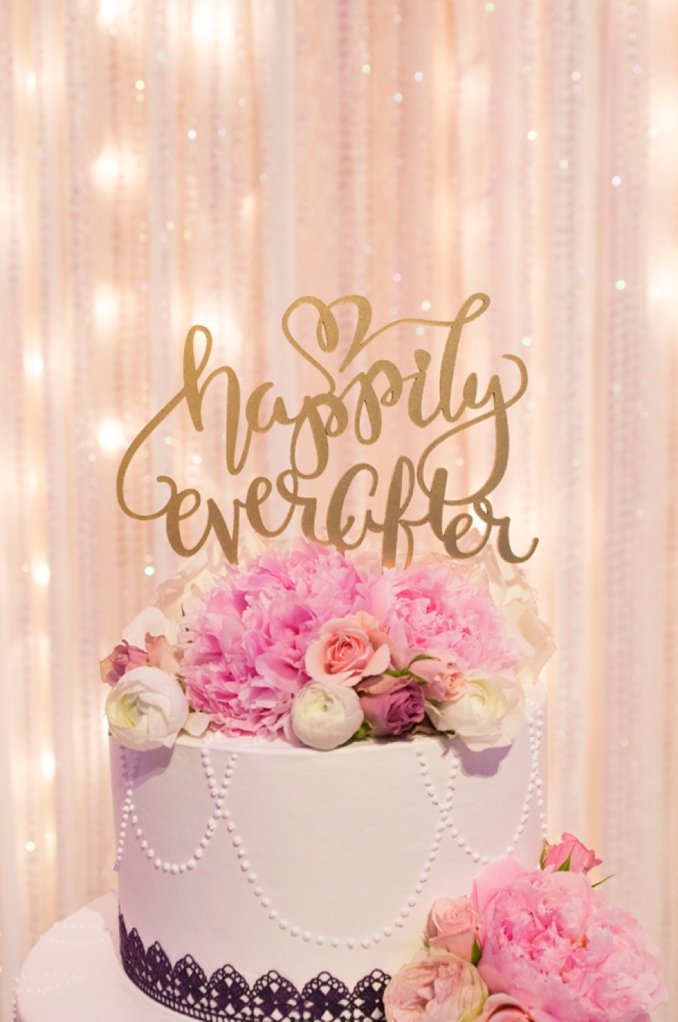 Tell us about the location and style you chose and why. Staying within our budget was a huge factor in choosing the venue. We knew we wanted something outdoors and in the spring. While we did visit several locations we fell in love with Swiss Park for many reasons. Swiss Park had a gorgeous chandelier and an outdoor area to have the ceremony; but most importantly it fit our budget due to a special they had on Sunday weddings. All in all we wanted something with a romantic feel and for the price the venue met all our needs. Not only were we able to have an outdoor ceremony we were also able to have a romantic ballroom venue, for us, the best of both worlds. Did you include any family heirlooms or special family traditions? We didn't really have any family heirlooms or traditions but we did incorporate our families in the ceremony. The bridesmaids, ring bearer, flower girl and escort were siblings and cousins. We incorporated our parents in the ceremony by presenting our mothers with a red rose as a thank you for welcoming us into the family. We really wanted the ceremony to reflect the love we have for each other and our families. Bride's favorite memory? My favorite memory by far is the ceremony. The weather was wonderful, slightly windy but that's life. I loved that we were able to work with Rev Hufft in creating the ceremony to include so much of ourselves in what was said. It was just such a wonderful experience. In that moment all I focused on was my Husband and our family. It was just BEAUTIFUL!! Groom's favorite memory? My favorite memory was standing in front of everyone being extremely nervous, holding hands as we declared our love and commitment to one another. The moments we said our vows as we looked into each other's eyes, not only as best friends, husband and wife, but as soulmates destined to be together. I felt the deepest love and strongest connection toAdriana with those words like I never have before. I am grateful for eternity, for every second I get to love and be loved by her. Happily, ever after's truly do exist, and they are more magical than any fairytale story could ever express. 🙂 If you could give one piece of advice to yourself back when you were a bride-to-be/groom-to-be, what would it be? Don't put off our deadlines. We were engaged for a year and a half and made a plan, a timeline of when to get things done. It was all great at first but life happens and unforeseen bumps in the road knocked us off track. I would tell myself to get a little more done earlier and have time to relax before the wedding. And, lastly, where did you honeymoon? We left for our honeymoon following the reception and flew to Florida to take a 4-day cruise to the Bahamas aboard Royal Caribbean International. It was an amazing experience. The food was delicious and the service was outstanding. We will definitely do that again. After the cruise we spent a few days in Florida and visited Disney World before heading back home. In hindsight we should have gone to Disneyworld first and relaxed on the cruise after. Did you DIY anything for your wedding? If so, what..? Signs were created by groom (except for unplugged wedding sign); Guest book was DIY; Seating Chart was DIY; Ring Box was made by Mother of the Bride; Birdcage for Cards was made by Mother of the bride DIY Signage;  Unplugged Wedding sign purchased from alexandcoprintables on etsy, printed and framed by the bride and groom; All other signs and frames at the reception were created by the groom
Vendor Love – Photographer:  Peterson Design & Photography | Invitations – Peterson Design & Photography | Floral Design – Judy Bradt | Food Styling and Preparation – Swiss Park Banquet Center | Hair/Makeup – Makeup by the bride/ hair by Senia Perez | Wedding Rings – His: Kay Jewelers Hers: Zales | Headpieces/Veil – Alfred Angelo Bridal | Wedding Dress –Alfred Angelo Bridal | Accessories – ear rings: not sure have had them for a long time/ necklace was a gift by the groom from Zales / Pandora bracelet from Disneyland | Bridesmaid Dresses – Davids Bridal | Bridesmaids Accessories – bracelets from the Icing | Groom's Attire – Mens Warehouse/Mechanical skeleton watch bv Angela Bos | Groomsmen Attire – Friar Tux | Coordination – Swiss Park | Officiant – Reverend Clint Hufft  | Videographer – Charles Amante  | Ceremony and Reception Venue – Swiss Park Banquet Center  | Ceremony Decor – unity candles and lotus candle holder purchased at Michaels/ Flower over gazebo and flower petals provided by Judy Bradt | Table numbers and signs: Wedding Paper Divas | Reception Decor – Reception draping, lights and flowers provided by Judy Bradt | Cake/Desserts – Cake provided by venue/ made by Merengue Bakery | Cake Topper – Better Off Wed | PhotoBooth – Unique Wedding Video

The following two tabs change content below.
Shafonne Myers is a certified wedding and event planner who longed for bridal inspiration that looked like her. She has created a website and magazine that brings bridal inspiration to plus size brides. She does speaking engagements educating the world about plus size brides and self confidence.
Latest posts by Shafonne Myers {Editor-in-Chief} (see all)