Today's featured couple is one from across the waters in the UK.  I absolutely love this wedding for all the diy vintage personalized touches they incorporated. From paper cranes at their ceremony to honor the groom's grandfather to a memory table with pictures of their parents and grandparents. It's incredible!

Jane & Benjamin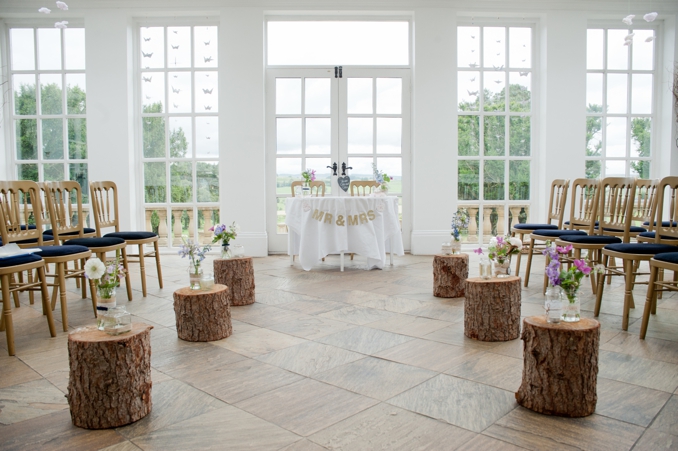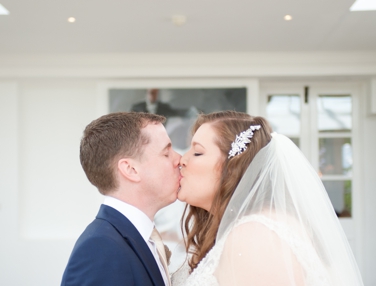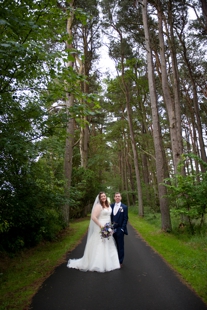 How did the two of you meet? Jane was living with friends and one of the friends was part of the local rowing club, as the rowers had just won a race and were having a night out she invited Jane along. Much revelry ensued and that was when Ben and I met and despite my flat mate not continuing to be part of the rowing team, Jane continued to meet up with the rowing team and Ben, love blossomed. Describe your engagement: Ben and I were fortunate to have a gift voucher for a photoshoot, so we decided we wanted some pictures of Ben and I for our walls. What Jane didn't know was Ben had called ahead and told the photographer that he was going to propose. So, we arrived and had some relaxed shots done, then Ben excused himself which was the clue to the photographer that he was about to ask me. The photographer got the whole proposal on camera and we now have those pictures to keep forever on our wall. He even remembered the champagne and strawberries. AMAZING! Personal or handmade details: Everything! We made everything ourselves, Jane is extremely creative, from knitting to cross stitching she has a craft room in our home and loves her craft hobbies. From creating the crates for the centerpieces to decorating the jars for the florist to fill, Jane also made the Bridesmaid's bouquets from scratch. We made the hanging flowers and burlap letters to source the table runners (burlap sacks) from Ben's home town and edging from the lace. The most important detail was the hanging folded Cranes, Ben's grandfather used to make paper cranes when he was a boy to make him smile. So, as a not to his memory, we made lots of paper cranes and hung them in the window of the ceremony hall. Additionally, we had a member table set up in the drawing room, atop the table shoot our parents and grandparents wedding pictures, with a blank frame for ben and I, our photographer edited our picture in to show a complete table with was amazing!  My flowers through the day sat on this table and after the ceremony ben and I took 5 minutes of just us and the photographer to pay our respects to the memory table. This was extremely important to Ben and Jane as a lot of family had passed away close to the wedding date. We also made a sign for all those parents and grandparents that we had lost. It stood on an empty chair and read "We know you'd be here today if heaven weren't so far away….." This was extremely important to Ben and I as we wouldn't be the people we were today without our grandparents Describe your flowers: Incredible! Wild, no structure, delicate and English garden Memories and Stories about the Day: Walking down the aisle was nerve whacking. It was something I had never experienced, standing at the bottom of the aisle my knees were shaking. I don't usually get nervous but to see my husband crying was so emotional and it warmed my heart. He was crying happy tears and I was just focused on him and was so happy to see him.  Additionally we spoke to our photographer before he left later in the day and he said "What a wedding, you wouldn't believe that from one song I took 300+ shots of you all dancing and your guests erupting. The atmosphere was electric when the son came on and Ben and I looked around at our guests having a great time and smiled. We had carefully chosen the music as music is extremely important to Jane.  We chose Uptown Funk by Mark Ronson followed by "I Think I Wanna Marry You" by Bruno Mars. The two songs really got the party started and we danced all night till 1am. The DJ read the room so we ll and the music was perfect. My love of 90's rap mixed with old school pop and new pop plus an Indie mix. It was all extremely well put together. Your first song: "All of Me", John Legend followed by Frank Sinatra, "The Way You Look Tonight" The thing that you done differently Eaten more and drank more, we were so busy dancing and talking we missed getting any evening food, that our guests loved and barely had any water/drinks throughout the day as we moved from guest to guest dancing up a storm.  Take 5, it's important! Taking my time putting my dress on, I took a long time getting my makeup and hair done and my bridesmaid dresses on.  I didn't leave much  time to get my own dress on and not overheat. I wish I would have had a moment to myself. Your advice to plus size brides: Embrace your shape and your body. It is the one day when people are there to celebrate love and you both as newly married people. O never wore short sleeves, I was so conscious of my arms as it's my one body issue I can't shake. I wore a figure hugging dress and a sleeveless dress and not once did I think about it.  I was very much of the mindset that i wasn't hiding on my wedding day. You actual look smaller when you accentuate your curves and hide the imperfections. I knew I had a smaller waste and big hips so my trumpet/fishtail dress worked to balance me out. I felt amazing and have been looking for an excuse to wear it ever since. Don't let retailers talk you into a dress but look at your body objectively and think about how you'd like to look and be seen. What shape you a have and how you can get the dress to work with you as opposed as agains you. What has surprised you most during the first few months of marriage? The fact nothing changes, nothings new, other than an extra ring on my hand. I love seeing my husband with his ring on, he looks so handsome with it one. I like referring to Ben as my husband but nothing relationship wise has changed. I have noticed that the pressure to have a family has rocketed. People seem to see having children as the next immediate step. Ben and I will have children if we are blessed to be able to, but we don't want to rush. 
Vendor Love – Photographer: Jamie Penfold Photography | Invitations and Calligraphy: Bride and Groom | Jewelry: Debenhams Dept Store, UK | Bride's Attire: MoriLee from Brides and Beauty Bridal Boutique – Gateshead, Newcastle upon Tyne, UK | Bridesmaid Attire: Angel Bridesmaids Limited Edition – Brides and Beauty Bridal Boutique – Gateshead, Newcastle upon Tyne, UK | Groom and Groom's Men Attire: Jack Bunnies, London, UK | Ceremony and Reception: Woodhill Hall – Otterburn, Northumberland, England, UK | Music/Entertainment: Andy with AMDJ Services | Flowers: Wildflower Florist -Newcastle upon Tyne, UK

The following two tabs change content below.
Shafonne Myers is a certified wedding and event planner who longed for bridal inspiration that looked like her. She has created a website and magazine that brings bridal inspiration to plus size brides. She does speaking engagements educating the world about plus size brides and self confidence.
Latest posts by Shafonne Myers {Editor-in-Chief} (see all)