This wedding is a stop you in your tracks type of event and it makes my Wedding Wednesday so much better! From the bride's gorgeous plus size gown to her dapper husband and stunning wedding and reception. It just keeps getting better and better the more you look at it.
Samantha & Derek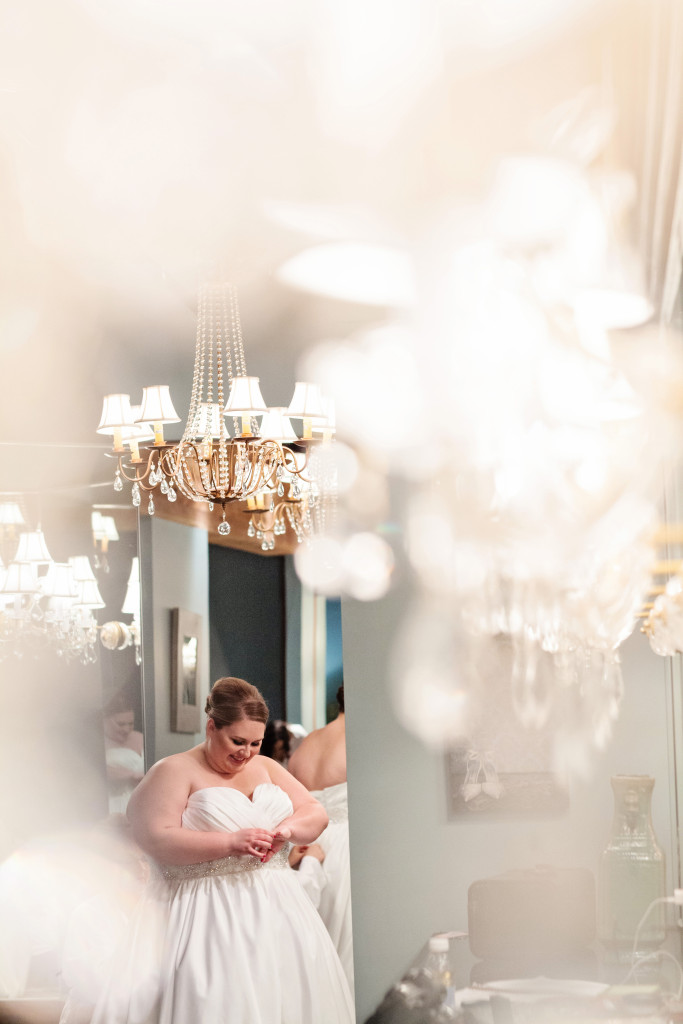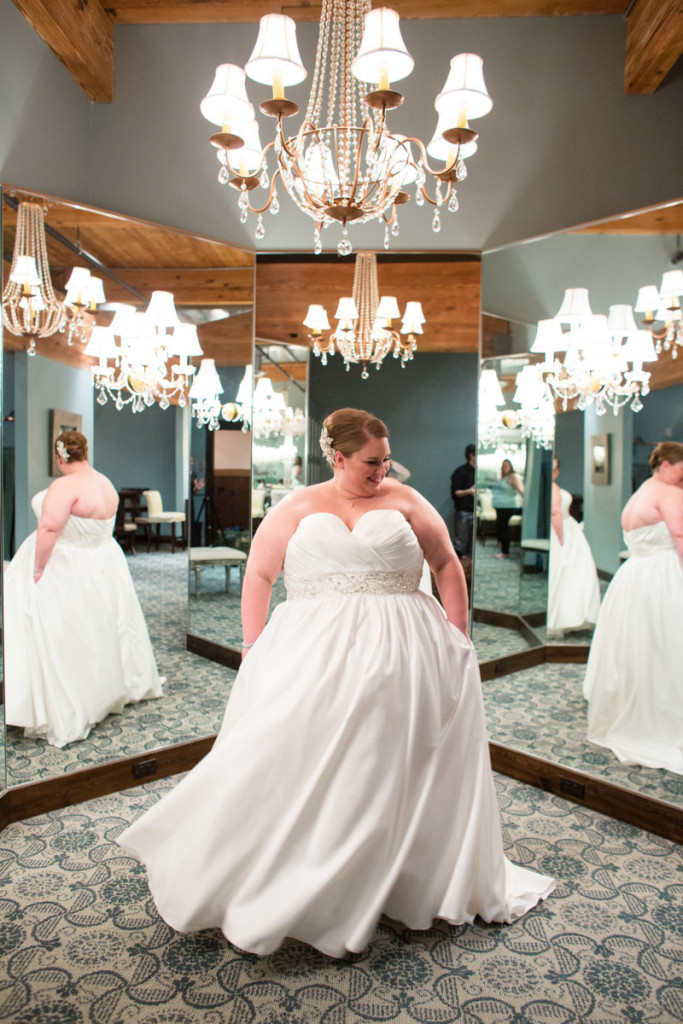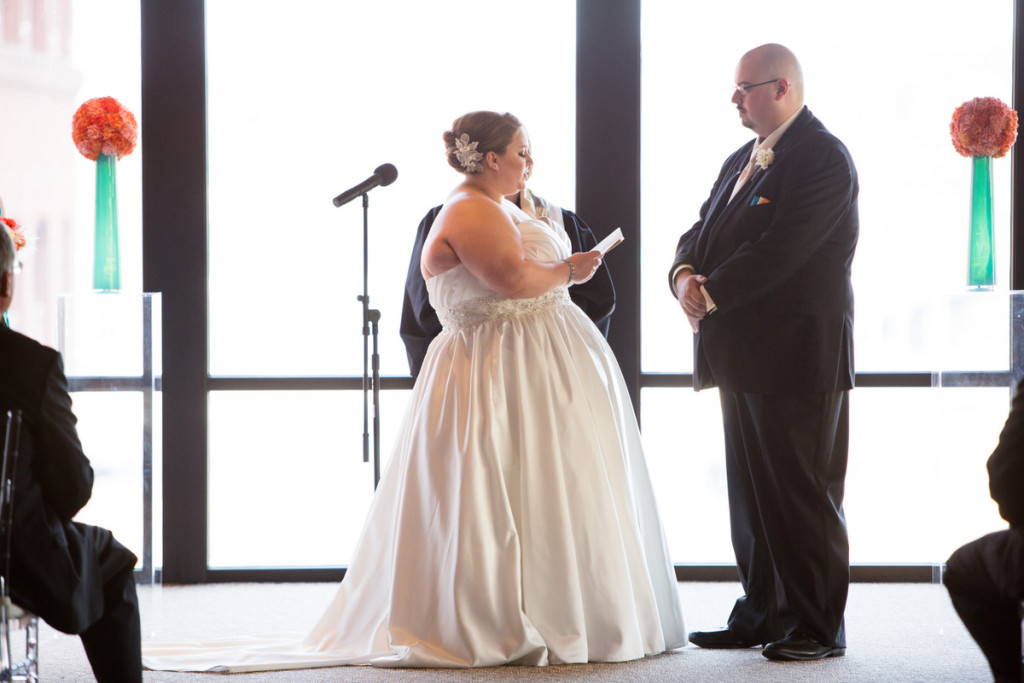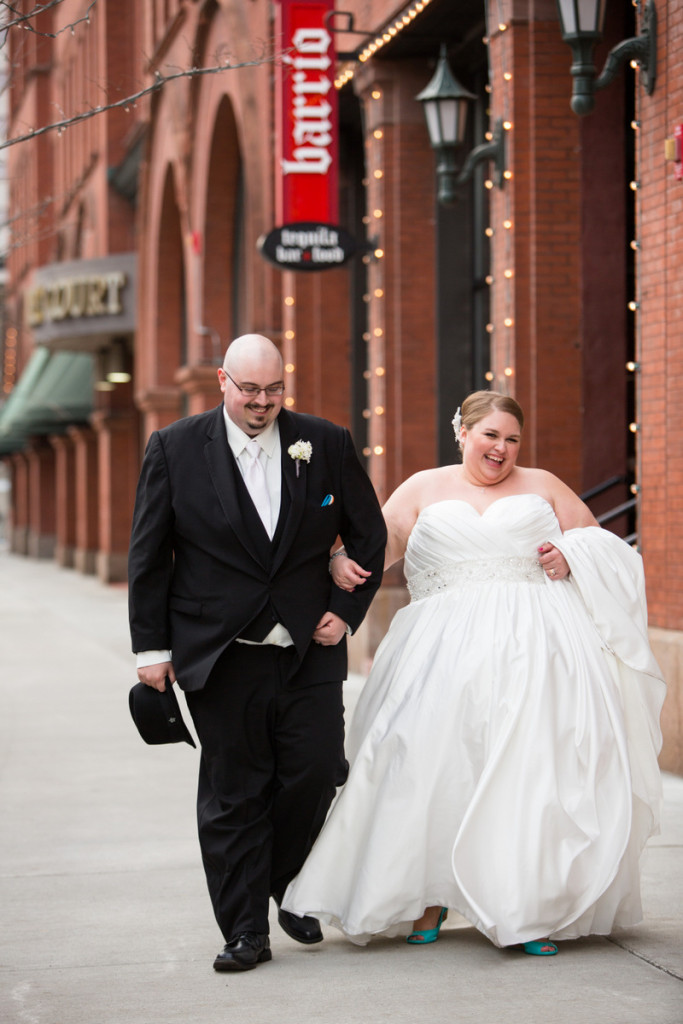 From the Bride: Derek and I were married on April 5, 2014, in St. Paul, MN. We instantly fell in love with the only venue we toured: A'BULAE. A'BULAE also had the extra sentimental bonus of being exactly one block away from the restaurant where we had our first date: The Bulldog – Lowertown. The venue matched the vision we had of a celebration that was timeless, classic and modern: we loved the exposed beams and floor to ceiling windows that looked out over the city lights.
As we approach our first anniversary, my two favorite things from that awesome day remain the same. The first is our handwritten, heartfelt vows. We wrote the separately but made sure they shared common structure and themes. The second is our centerpiece cakes. Instead of floral centerpieces, each table had a six inch square table cake in one of four flavors: lemon sunshine, almond praline, raspberry marble, and chocolate lovers. Our guests were encouraged to get up, mingle with other tables and share cake together! This combined with the singing of "love" songs instead of glass clinking for toasts set the tone for the rest of the night: lots of laughter, love, and camaraderie.
From the Photographer: I have a fabulous bride full of amazing energy and genuine love to submit for possible publication. After receiving her photos, all she wanted to do was share them. She wanted other curvy girls to feel as beautiful as she did that day. It was my absolute pleasure to photograph someone who had never really felt beautiful in photos before, and really helped remind me the importance of my vision behind the lens. It is not only an extension of my passion, but a reflection of a woman or couple that they find hard to see in themselves everyday. It is a reminder to them of who they truly are. 
Vendor Love: Venue – A'BULAE //  Photographer – J Stoia Portrait Design //  Videographer – Matt Jasper Motion Design // DJ – Andy Acker @ Bellagala // Floral – Jennifer Frisbee @ Bellagala //  Cake – Buttercream Cakes & Desserts //  Photobooth – Twin Cities Photo Booth //  Hair – Wendy Zarate @ Bellagala //  Makeup – Mariah Herndon @ Bellagala //  Dress – Luxe Bridal //  Tuxes – Saavi Formalwear //  Caterer: Mintahoe Catering & Events // Invitations & Programs – Bang Boom Pow Design 
 Submit Yours Here