Love definitely stands the test of time in this gorgeous Wisconsin Wedding by Spottswood Photography.  I'm a firm believer that everything happens for a reason and so often we try to make things happen or push toward certain situations when in actuality everything is happening for a reason. This couple is a true illustration of this, check them out in their engagement session here. The colors of the wedding are perfect and the decorations are stunning.  And the bride looks amazing with her dapper groom.
Anthony and Amanda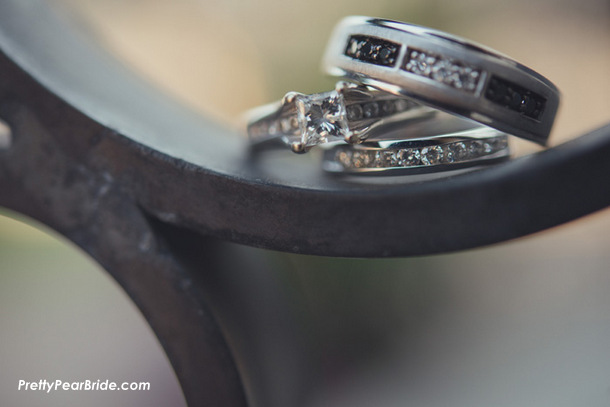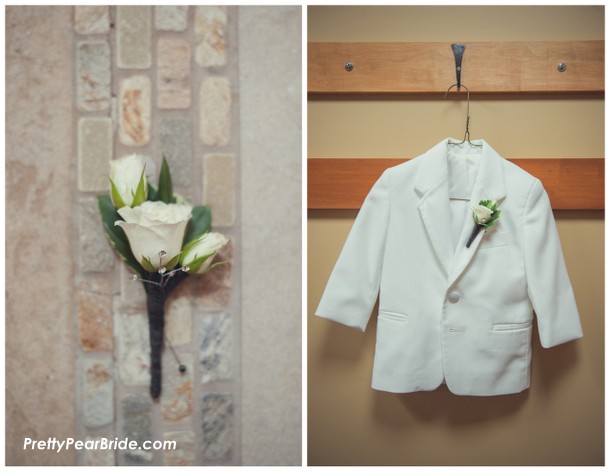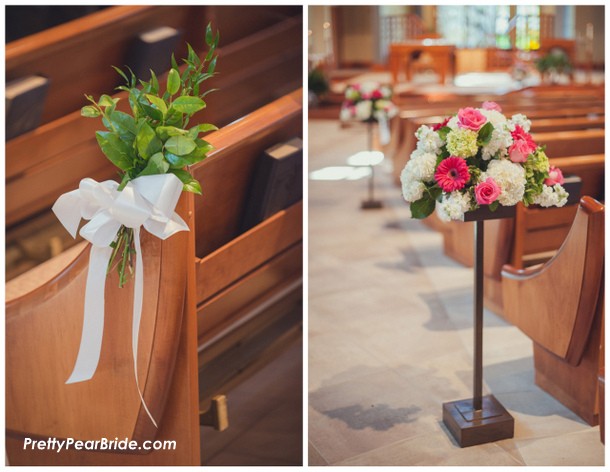 How did the two of you meet?   Anthony and I originally met in 2002.  I was attending Bellin College of Nursing in Green Bay Wisconsin and he was in town visiting a friend from the Army.  Anthony was visiting from New York, New York as that is where he is from.  We met at a night club in Green Bay, WI called the Velvet room.  We exchanged information and kept in touch for many years to come.  Our lives came back together in 2011 when one of our emails prompted a visit to Wisconsin and things blossomed from there!!!
Describe your engagement:  Anthony proposed on February 22, 2012.   Our engagement was a very busy time.  Our son Gabriel was five months old when Anthony proposed and two months later we found out we were expecting our second child (Madison).  We had lots to accomplish with the wedding and as a growing family!  This was a very exciting and busy time in our lives.  We embraced our life changes as we knew this was the life we wanted to share together!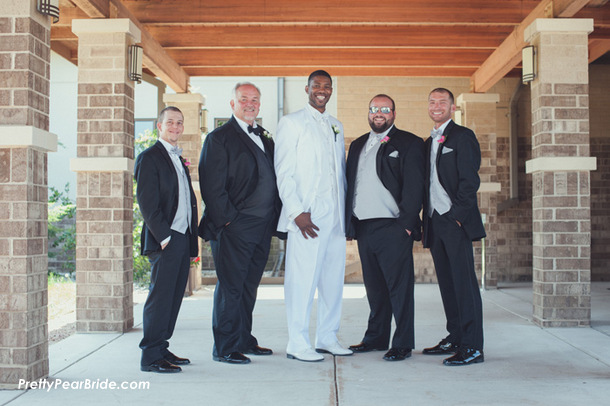 The most unique element of the day: The most unique element of the day was to have Anthony bring our children down the eisle in an all white wagon that was accented with pink flowers.  Having our children be a part of the wedding was very important to both of us and this was a convenient yet wonderful way to show them off!  We also used this wagon as a guest book.  We had the wagon set up at the reception with paint markers for all of our guests to sign.
Describe your wedding flowers:  We had deep pink gerbera daisys with white hydrangea accents for the bridesmaids, small deep pink roses for the groomsmen and our daughter (for her hair piece), an all white rose bouquet for me,  small white roses for Anthony and our son Gabriel for the boutonnières.  Our center pieces were just like the bridesmaid flowers only on a larger scale (deep pink Gerbera Daisys with white hydrangeas).
The thing that we would have done differently is? I would probably have used a videographer (in addition to our photographers) for the ceremony.  I feel like this was a very passionate and memorable time that I would have liked to have seen from start to finish.  As the bride I was the last one in the room and I think it would have been nice to have been able to capture the full experience.  Plus, relive it for years to come!!
If we could have spent our wedding dollars differently, we would have: Somehow included the videographer in the budget or just splurged and added that in!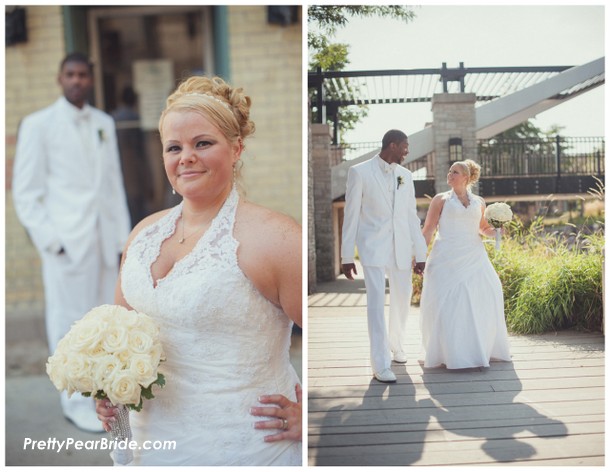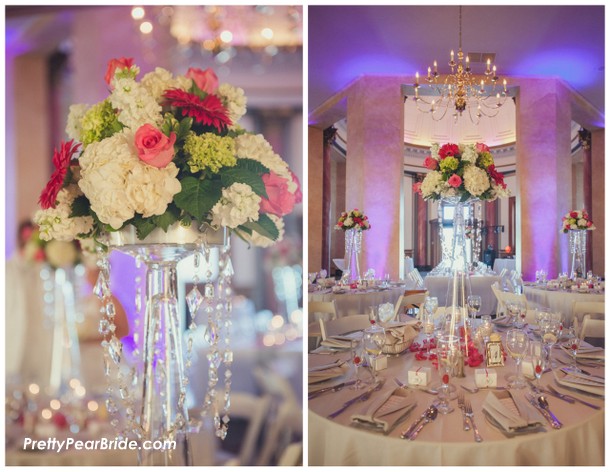 Describe your menu and your favorite part:  We wanted to make sure no one went hungry at our wedding!  We had various appeitizers for our cocktail hour (shrimp scampi, mini grill cheese slices with a tomato soup shooter, seafood mushrooms, chesnut rumaki, spanakopita, artichoke toasts). Dinner began with a mesclun salad followed by a combonation plate of filet mignon with mushroom cap and shrimp and Breast of chicken en'croute. Then, for a late night snack we had turkey and roast beef sandwhiches, fresh fruit and vegetables, and cheese and crackers.  It's hard for us to say what our favorite part was because Chef Jacks food is all so delicious!!!!
Describe any unique aspects of the beverages you served:  My parent's favorite champagne (Asti Gionelli) with fresh raspberries for our champagne toast.  We also had a chocolate cordials filled with Bailey's Irish cream after dessert.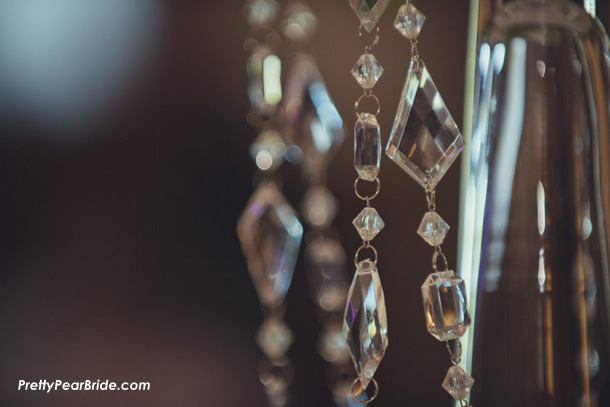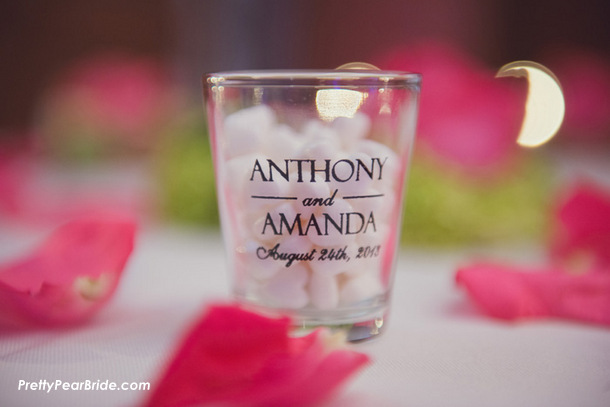 Describe your wedding cake and any other desserts: Our wedding cake was a four tier, tuxedo flavor (chocolate cake bottom layer and a white cake as the top layer with a raspberry cream cheese filling) wedding cake.  The design was meant to be sleek and elegant.  Smooth butter cream sides with a pink and gray ribbon to line the base of each layer of the cake with a thin rhinestone ribbon at the bottom of the ribbon.  We also had fresh pink roses on the top and third tier of the cake.  Chef Jacks also serves a chocolate covered strawberry with raspberry sauce with each slice of cake.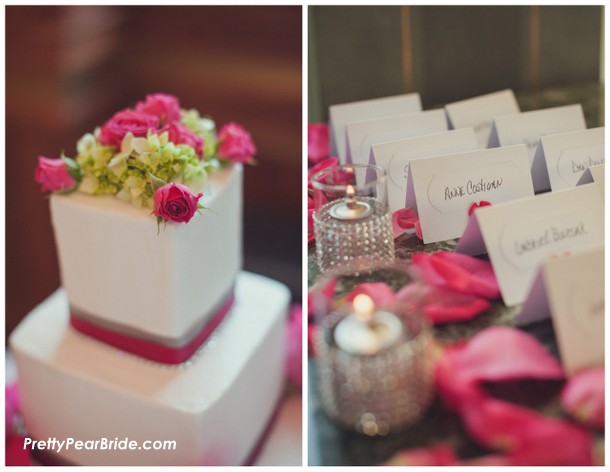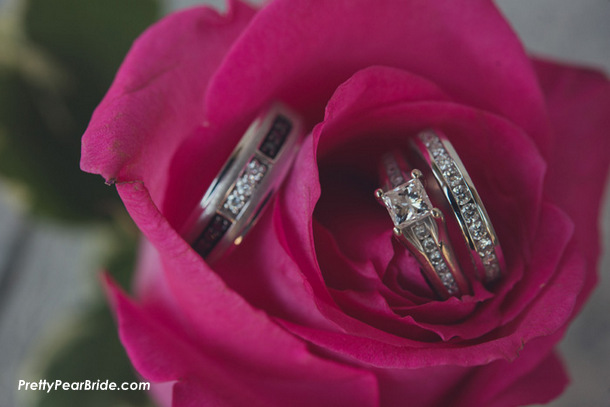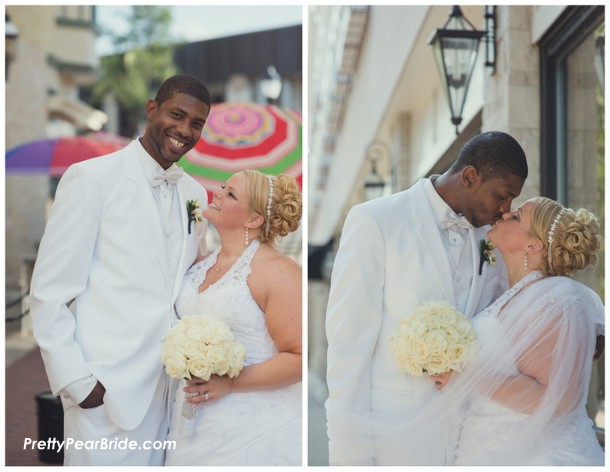 Our favorite detail of the wedding was: That everyone truly enjoyed themselves and had a great time.  Our service from Chef Jacks was impeccable throughout the entire evening and they made everyone feel just as important as we were.  It made us happy to know that our friends and family had just as wonderful of a day as we did!!  Another favorite detail was how elegant and beautiful the Rotunda looked when we saw it for the first time. Every vendor we used brought our vision together perfectly!
Your first dance song:  Bless the broken road (Rascal Flatts)
Your advice for other plus size brides:  Love the skin you're in!!!  I have been a juicy girl my whole life and I lots 40 pounds prior to the wedding not for anyone else but myself.  I feel like you have to love yourself and everything perfect or imperfect about you to truly be happy.  When you are happy change comes more easily.  I continue on my weight loss journey today because I want to be the healthiest me I can be as well as a mother and a wife.
Three adjectives that describe the day:  Beautiful, memorable, and loving  What has surprised you most during the first few months of marriage?  That being married really carries a great sense of pride…We belong to each other!
Vendor Love: Photographer: Spottswood Photography // Caterer: Chef Jacks // Florist: Shorewood Florist // Cake:  Brookfield Wedding Cakes // Invitations & Calligraphy: Our invitations were purchased at Michaels craft store and my mother and I assembled and designed them. // Jewelry: Earings and necklace were from JCPenny and I also wore four very sentimental familial charms that were pinned inside my dress.  These charms were of my late maternal grandmother Elizabeth who wore them every day since my mother was a young girl. // Bride's Attire: Davids Bridal, Taffeta Lace Halter A-Line with a side drape Style number 9V3194 // Bridesmaids Attire:  Miss Ruby Boutique (After Six bridesmaid style 6556) // Groom's and Groomsmen Attire: Men's Wearhouse // Ceremony Location:  St. Gabriel Church Hubertus, Wisconsin // Reception Location: The Rotunda Waukesha, Wisconsin // Transportation: Majestic Limo // Music/Entertainment: DJ Peace // Rentals and Décor: Uplighting was done by DJ Peace, center pieces and floral décor was done by Shorewood florist and the room décor was done by Chef Jacks // Officiate/ Minister: Father Charles Hanel //