Who hasn't been in a wedding where their dress was hideous? You never wanted to see it again much less have to wear it. But times are a changing. Long gone are the taffeta dresses with the puffy sleeves. Designers are making bridesmaid's dresses more sophisticated and practical.
When choosing bridesmaid's dresses make sure to think about all of your girls. Not all girls are built the same, so make sure to decide on something that will complement all body types. Two-piece dresses can really come in handy when dealing with different body types because people can get a style and fit that works best for her. Also make sure to incorporate colors into the decision. Pinks and peaches look good on all body types. Don't forget about black and navy. The darker colors are definitely making a come back.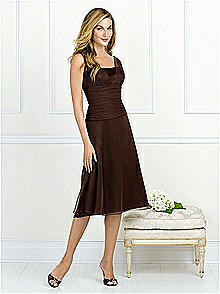 fabric: Matte Satin
color: Espresso
The lengths of the dresses also make a huge impact on the reusability. Cocktail and tea length dresses are very popular and can easily be reused. The longer evening gown lengths can still be useful but not worn as often.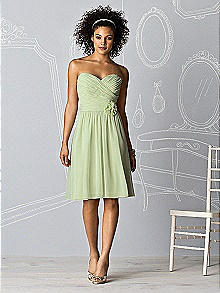 fabric: Lux Chiffon
color: Mint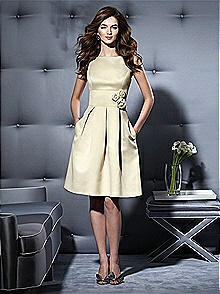 fabric: Duchess Satin
color: Palomino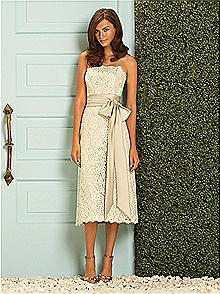 fabric: Matte Satin
color: Palomino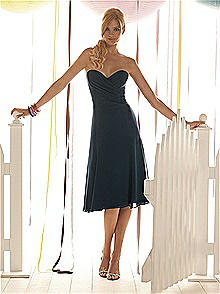 fabric: Nu-Georgette
color: Midnight
There are so many styles for bridesmaid's dresses so make sure to really consider your bridesmaids when deciding on the dresses because they do have to pay for them. The more they like the dresses the more they will be willing to pay for them. You could consider infinity dresses for your bridesmaids as they're very elegant and look great on anyone no matter your shape or size, you can also wear them many different ways so they don't have to be bought just for this one occasion!