Alright everyone, so sorry for being MIA for a couple of days.  I've been in NYC for Sonsi's FFFweek and I've been having so much fun.  It was the best experience that I have had in a long time.  It was great meeting so many of my Twitter and Facebook friends.
Check out some pictures from the week.
My beautiful model,  Laura Johnson at our press event wearing Alfred Angelo that kicked off the weekend.  I had so much fun meeting all the other designers and sponsors.
Then I was on to the White Cruise.  It was a fabulous all white party on a cruise boat. We rode around New York, ate, drank and had a great time!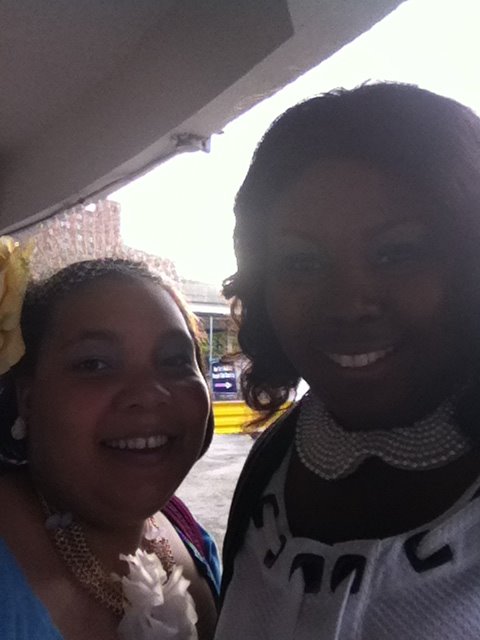 I had nothing to wear that I liked so of course I pulled off a fabulous destination style wedding gown from Alfred Angelo, jewelry from Just Pearlz and earrings by my John Wind Maximal Art and hair accessories by Vintage Box 1947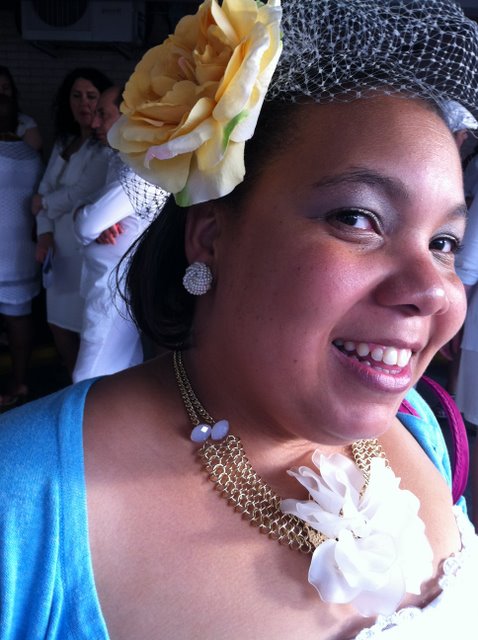 Oh, yes those earrings are hot, perfect wedding accents.  Look out for an upcoming contest where you can win a pair of your own.
Everyone had a great time.  The music was pumping and we were dancing the night away.  And you know we had to end the night with "The Wobble"
More to come ~To Be Continued!