This week's plus size bridal salon feature is of a new bridal salon in Dallas Texas, A Curvy Bride. And it's just what Dallas needed! Check out their interview below.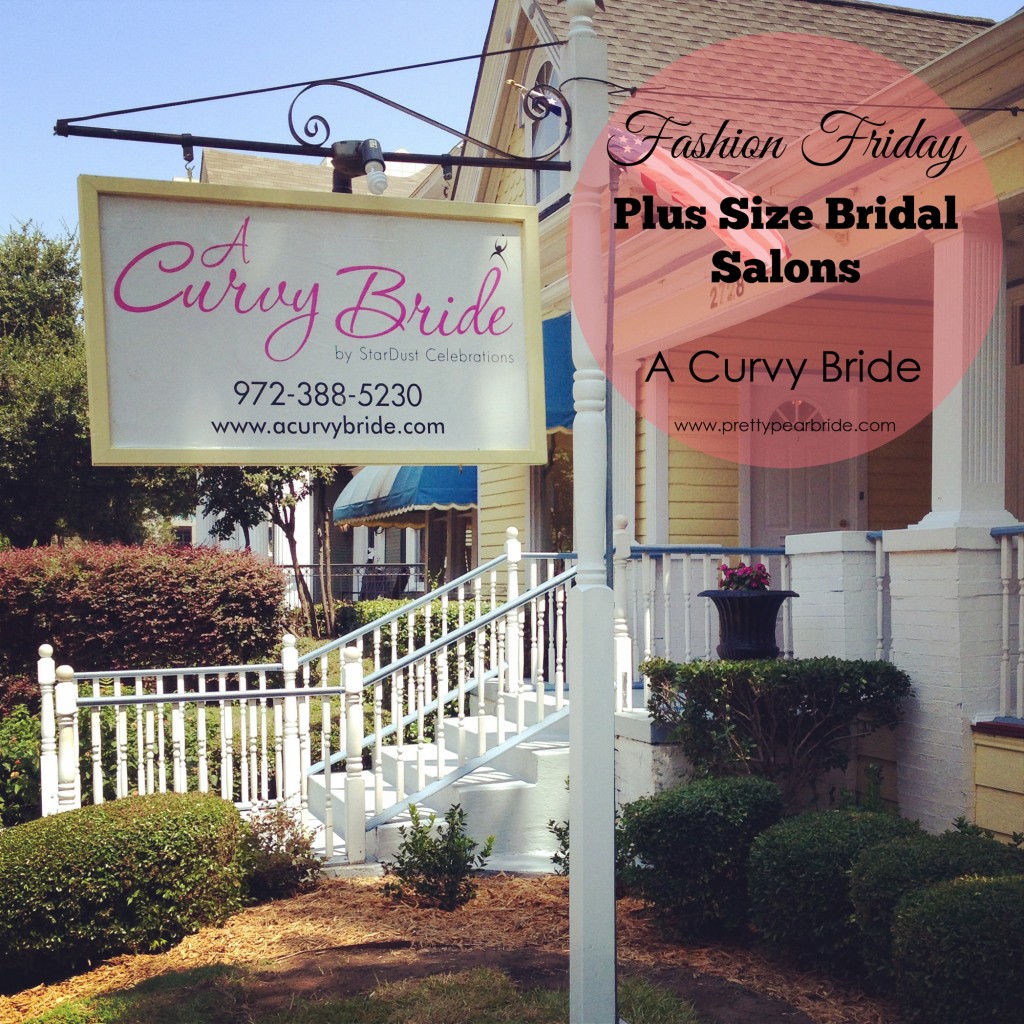 1. Tell us about you and your background.  A Curvy Bride is a division of StarDust Celebrations which was opened in 1999 by Jenifer Cline and Marsha Ballard French, in Dallas, Texas and has grown to become a destination wedding salon for the southern United States including 4 bridal salons, a team of certified wedding planners, a bridesmaids & special occasion gown boutique and invitation studio.
2. Why did you decide to open a plus size bridal salon. After 15 years in the bridal business, it became clear that there was a segment of brides that the wedding gown industry simply didn't cater to and we wanted to make sure that brides of every shape and size got to have the experience of a lifetime. Rather than being relegated to a small department within a salon, we wanted to dedicate a full bridal salon filled with a carefully curated selection of couture designer gowns that would fit, flatter and make curvy brides look and feel like the beautiful brides they are!
3. What makes your salon different from other plus size bridal salons? As the first plus size bridal salon in the Dallas area, we wanted to make an impression! We are located in a historic 115 year old home in the heart of Uptown Dallas and our goal is to make every bride feel right at home in our romantic little salon. When you walk in our doors, you will be warmly welcomed and treated to personalized service from our professional bridal stylists ensuring you get that once in a lifetime dress shopping experience.
4. What's your favorite plus size bridal designer and why? We personally worked with each of our designers to create a collection of gowns that really represents every kind of bride so we have a diverse selection but always keeping in mind that we are catering to brides with curves. Ysa Makino, is one in particular we absolutely adore for his fearlessly innovative designs that are never short on sparkle. His gowns are perfect for the bride with a ton of personality and isn't afraid to bring a little sexy to her wedding day look! Plus, if you want to make a wedding hair style just as sexy, but suffer hair loss problem, you can use NewHairLine,  they will customize a hair replacement systems just for you."
 5. What's your favorite dress style for plus size brides? From a form fitting, sexy mermaid style to a soft, romantic lace A-line, we really feel like brides of all sizes can wear any style of gown, its simply about finding the right proportions for your shape. However, as they say, everything is bigger in Texas so we must admit we love a bride in a ball gown!  Emphasize that hour glass with a perfectly fitted bodice and make a show stopping entrance in a voluminous tulle skirt. Check out a great wedding veil store to match your bridal gown.
If you like what you see, make sure to Visit A Curvy Bride in Texas or check out their Facebook, Pinterst, Instagram and Twitter.