Every bride wants to get her wedding day just right. But you don't want to spend years planning a single day, and that's why you've got to make a list of priorities. Some things on your wedding day are more important than others. Many of the details people focus on don't have any function or purpose and they barely even get noticed by the guests. We're instead going to look at some of those small wedding day details that actually do have an impact. You can then make sure you focus on these as you move closer to your big day.
Signage on the Day
There should always be adequate signage in place on your wedding day because navigating the area can be difficult for guests. If your wedding is taking place in one big venue with a church and reception area nearby, you need to make it as easy as possible for people to find wear they need to be. Some nicely designed and decorated signs will help you get this right.
Table Decorations
Next, you need to think about the table decorations that you have in place at the reception. These are important because they will be the first things that people see when they enter the reception hall, so you want people to be immediately impressed. Blow them away with a stunning table design and the reception will be off to the right start.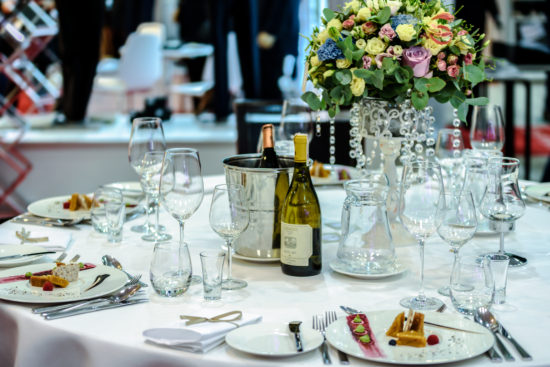 How You Arrive
You should definitely try to arrive in style at the church and later at the wedding reception. People will be waiting for you and you want to add a little luxury for yourself to this whole process too. That's the way it should be at least. To get this right, you need to find the right vehicle to use. Mustang, Chevy and wedding car hire companies are out there, so make use of them. It'll make those photos much more impressive.
The Flowers You Choose
Weddings always need to be light, bright and generally pretty. That's why flowers are considered such an important part of the wedding day. This is not something you should skimp on or skip over because the right flowers can help you get the setting and aesthetic of the wedding just right. And the wrong ones might throw things completely off balance. You can find a flower to suit any theme of wedding you can think of, from country elegance to gothic romance, there's a bouquet for you. Super quick transport now means you can get flowers delivered nationwide that arrive looking perfect and complete your special day.
That First Dance
Your first dance with your partner as a married couple is always very special. You want it to be a moment that the two of you remember fondly for the rest of your lives, so it's definitely worth putting some thought into all this and practicing to ensure you get it right. The more thought through and planned it is, the better it will come across on the day.
Clearly, there are lots of things that don't really matter so much on your wedding day. The overall atmosphere is always what's most important. But be sure not skip past the five details that have been mentioned right here. Each of them will have a big impact on your day for very different reasons.