Safaris are becoming a popular choice for couples looking to break the mold for their honeymoon. Your honeymoon can offer once-in-a-lifetime experiences, so why not combine it with something else that you've always wanted to do.
A safari is a great choice for couples looking to experience adventure, without having to scale mountains or go deep sea diving. With that being said, if going deep-sea diving is something you want to do with your partner, making sure you have your prescription safety glasses (and other essentials) is very important to ensure you have the best time of your life and to stay safe of course!
For a chance to get up close with nature and meet creatures you've only seen on screen or in a zoo – a honeymoon safari is an experience you'll never forget. Tanzania is a top choice for safari holidays and could be the perfect setting for your exciting honeymoon.
Take a look at these great tips for planning your incredible Tanzania safari honeymoon.
Choosing the right destination
Image: Pxhere
There are many places in the world to visit to enjoy an incredible safari, but African safaris tend to be the most popular. Tanzania is becoming a popular honeymoon destination in itself thanks to the incredible beaches and swathes of luxury hotels that make it an attractive option for tourists. A tanzania safari can take you to the famous Serengeti, where you could see the 'big five' (rhinos, lions, elephants, buffalo and leopards) during your adventure. A visit to somewhere like the ngrongoro crater could put you in contact with a wide variety of different animals. Tanzania is also home to the famous Mount Kilimanjaro, which provides an amazing backdrop to your honeymoon experience.
Luxury accommodation
Image: Flickr
Tanzania offers plenty of choice regarding accommodation, with luxury hotels to offer that perfect honeymoon experience. You'll also find a lot of luxury lodge-style accommodation which is perfect for helping you get into the spirit of your destination. Enjoy thrill-a-minute safaris by day, and retreat to your luxury lodge in the evening to relax and unwind with your other half.
Perfect beaches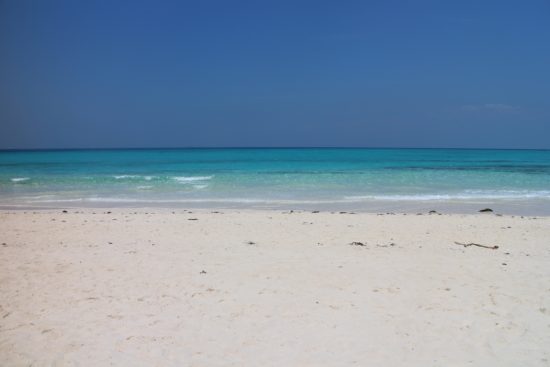 Image: Pxhere
While the safari will no doubt be the highlight of your honeymoon, don't forget to check out Tanzania's incredible beaches. With beautiful blue seas and fine white sand, you can enjoy the total peace and luxury of the Indian Ocean and enjoy basking in that glorious sunshine. Tanzania's dry season runs during the summer months from June-October, where you'll find minimal rain during your stay in paradise.
Multi-destination adventures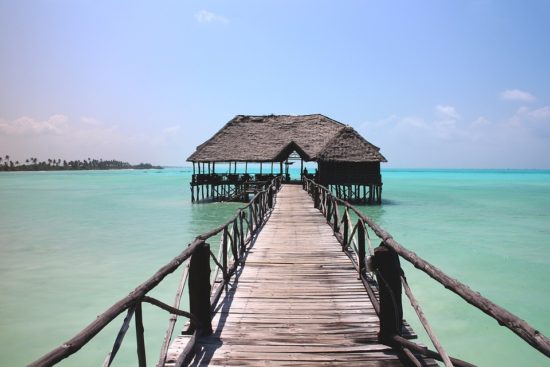 Image: Pixabay
Tanzania is a popular choice for a multi-destination holiday, allowing you to enjoy other nearby African countries during your visit. The island of Zanzibar is a popular destination to combine with your Tanzanian trip, while South Africa is also ideal if you want to add a city element like Cape Town to your visit. If, after your safari, you want to enjoy a more luxurious honeymoon experience, many newlyweds then jet off to the Seychelles or the Maldives to soak up even more of the Indian Ocean climate.
A Tanzanian safari makes a great choice of honeymoon for both adventurers and those looking for a touch of luxury during their travels. For more great honeymoon suggestions, take a look at where the celebrities honeymoon. With plenty of choice, you'll find it hard to narrow it down to one, but at least you'll have plenty of inspiration for some of your future travels together.