When you first get engaged, it's all hearts and flowers. Everyone is so happy for you, and you get to go on endless nights out to show off your ring. But like any major life commitment getting married isn't all about the fun, romantic stuff. You also need to consider the hard questions and how you are going to deal with them once you have tied the knot. To help you, below you will find a guide listing some of the most common difficult questions and what you can do about them.
How much should we spend?
This has got to be the number one question on everyone's mind when they decide that they are going to take the plunge and get married. In fact, it can be very worrisome for a lot of couples. Of course, there's no one definite answer that is going to suit everyone.

Instead, you have to consider some of the issues that are relevant to you, in particular, to make your choice. For example, you may have your parents paying for the wedding so you can have whatever you want. But even then it might cause problems with you or your finance. As you may feel uncomfortable about accepting such a large amount of money as a gift.

Or it could be that you are paying for the day mostly out of you own budget. But then you have to decide whether to spend a lot and either wait until you have saved that amount or go into debt. Which isn't really the best way to start your married life together.
Of course, there are so many expectations on your wedding day to be perfect that can play into your budgetary need as well. But be careful to not get too caught up in the wedding itself, as it is really more about the marriage.
Should we invite both parents if they are divorced?
This is a tough one, having both of you parents attend your wedding if they went through an acrimonious divorce can add a lot of extra stress to your day. However, not inviting them is going to seriously damage your relationship. So what can you do?
Well, first of all, it's best to talk it over with them individually. Make it clear that they are both welcome and are an important part of your big day. But also make it clear that there are some grounds rules that you expect them to abide by.
For example, you don't expect them to act like best friends and reminisce about the old times, or even spend an extended period of time together. But you do expect them to be pleasant and civil.
It can also be a good idea to ask them to attend without their current partner. Especially if one is in a couple and the other one isn't. Then thing seems a bit more equal, which can be easier for everyone.
What about a prenup?
Now another hard question that you need to get sorted before you take the plunge is whether or not to get a prenup drawn up. The problem with a prenup is that you have to think about the possibility that your wedding and marriage, which are you are currently putting so much time and effort into, might not actually work out. This can be a real downer for a lot of couples, as they don't want to think about the things that could go wrong, particularly at this time.
However, deciding whether it is worth getting a prenup, is a valuable thing to do, because it cut out a lot of the stress of getting married if you have assets to protect. This can be helpful for you own peace of mind, as well as silencing worried relatives. As it assures them that your union is based on love and commitment, rather than a financial incentive.
Who should be involved in the wedding party?
This is often a tricky one, as there are so many traditions that you are meant to uphold when choosing those that are going to be involved in your wedding with you. If you have been a bridesmaid before, then you can feel obliged to ask that same person to be one for you too. The same goes for your other half, if he has a groomsman or best man.

However, it is important to have the folks around you that are going to be the most supportive on the day. So that means if you have an annoying family member that are expecting to be involved but will do nothing but bitch and moan, then it might be best to do yourself a favor and leave them out.
Can we ask for cash gifts?
So currently there is a major trend for asking for cash as a wedding present, instead of the traditional wedding list. But you may have heard a few grumbles about this from older relatives, suggesting that this 'just isn't done.'
However what they probably don't realize is that the vast majority of couples live together before they get married now. So that means that they have all of their kitchen utensils, bedspreads, and other home-oriented objects, so they don't really need new ones.
Also, the cost of actually getting married can be so high these days that it can be the only way that many people can afford to pay for a honeymoon.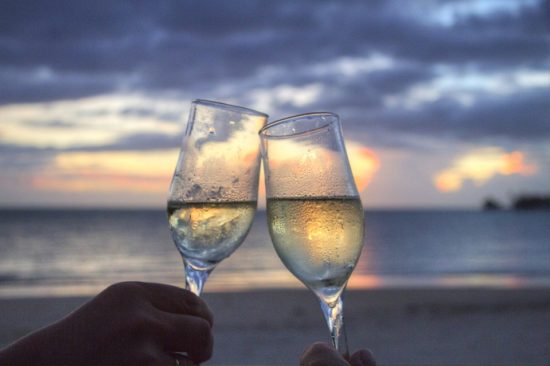 Handling this request well can go a long way towards placating many of the older generation. So instead of just asking for cash, you can set up a honeymoon fund, where people can buy excursions or nights out for the happy couple.
Should we get married abroad?
This is another hard question that many couples have to answer. It can seem particularly tempting to avoid all the hubbub of a wedding at home by deciding to get married abroad. Then there is the appeal of getting married in a beautiful exotic location.
In truth, what will worth for some couples won't work for others, and you need to think long and hard before making your decision. Bear in mind as well that weddings abroad are great for smaller more intimate ceremonies with a select few family and friends. Bit if you want a huge wedding with all the trimmings, then a service and reception closer to home are the way to go.