While there is always the possibility of an arctic blast to throw us right back into the depths of winter, the calendar does not lie: spring is on its way. The hours of daylight are already extending, making the day itself feel longer. You suddenly feel like you have more time. Thawing from the winter just past, you find yourself being able to imagine the long, hot days of spring and summer as they eventually roll around.
It's a good job, too – especially from a wardrobe point of view. When it comes to fashion, moving between the seasons isn't so much an option as a necessity. There are certain styles, items and fabrics that can only realistically grace your body during the warmer months – so let's celebrate the imminent return of them.
Open-Toed Sandals
Okay, sure, you could wear open-toe sandals in the winter if you wanted to. You could wear them with tights (you shouldn't). You could wear them and right frostbite (which you really shouldn't). You could… no, you couldn't. It's summer only for the bare toes.
Summer cannot be summed up in one image, but if it could, open-toe sandals showing a hint of the latest nail polish color would be right up there as a contender.
Silk and Suede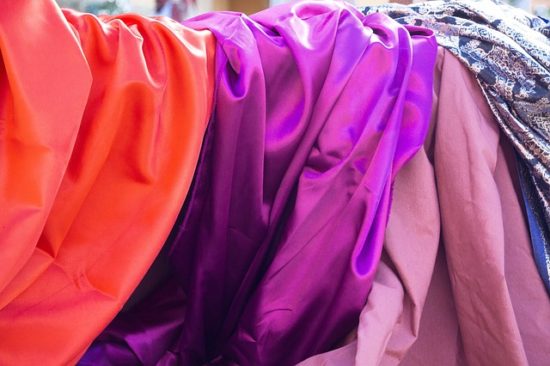 Silk and suede are truly amazing fabrics. They're soft, have a luxurious feel and can make any outfit feel special thanks to their mere presence. However, they have to spend most of autumn and winter sleeping and waiting patiently for the sun to return.
The other aspect that unites these fabrics is how they don't deal with rain. One droplet of water and they risk ruin, so you have to be very careful with how you choose to deploy them. Now, with spring on the horizon, you can flaunt your suede bucket bags and your silk scarves without any fear of terminal damage.
Bare Legs
Yes ladies, grab your razor or book a wax – it's finally (nearly!) time to cast aside your tights and let your legs go free.
Let's face it: few people wear tights or hose by choice. They're uncomfortable, they're prone to mishap and you tend to go through them at a rate that enjoyment of them just doesn't justify. So look forward to casting them aside and letting your pins enjoy the delight of fresh air against them.
Sleeveless Garments
So much of the language of fashion in autumn and winter refers to being "bundled". You become the bundle, swathed in clothes and packaged up tight. When the seasons first change, this is a wonderful thing – it makes you feel cozy, the personification of hygge.
By the time March rolls around, however, you're kind of over being a bundle. You want to be able to waft your arms around, to feel free, to stretch without the immediate constraint of unweilding fabric. With warmer temperatures comes to return of your shoulders. This also brings a range of necklaces back into play, unleashed from their prison of thick scarves and capes to take centre-stage once more.
Looking for similar plus size wedding gowns? Check here.