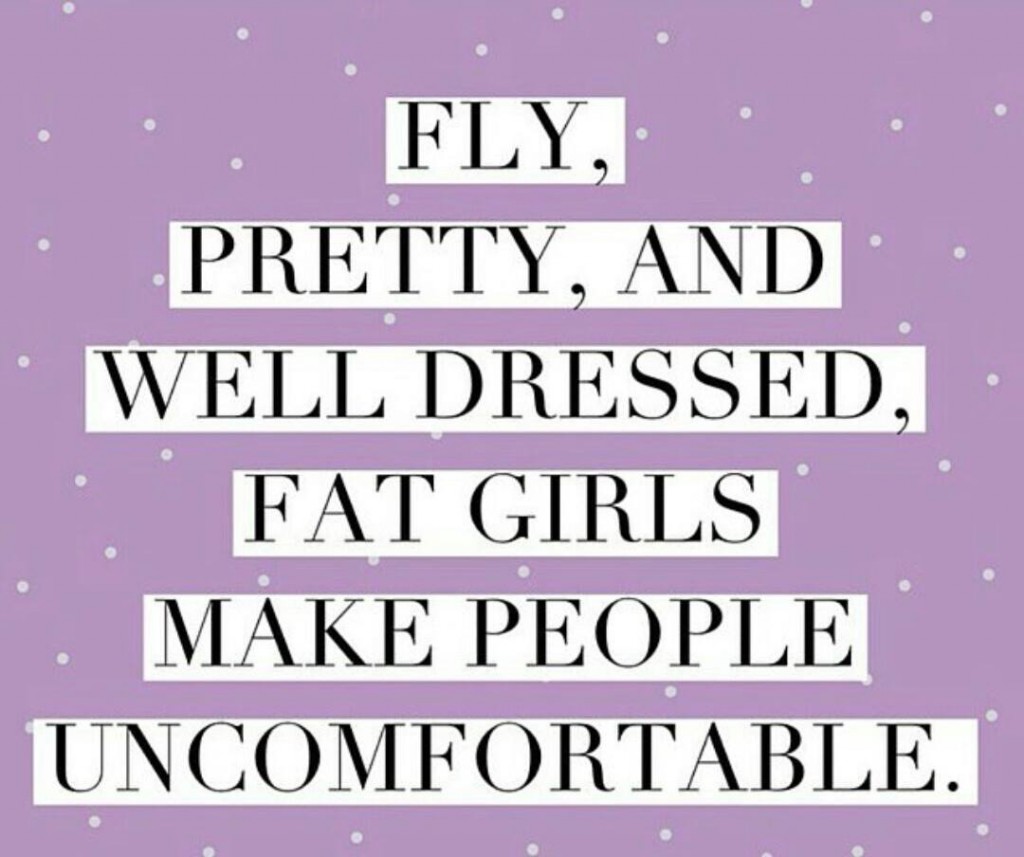 This is such an interesting saying but honestly I think it might be true.  As a plus size bride, I can remember trying on dresses in front of straight size brides and feeling them look at me and knowing what they were thinking.  And knowing that they were uncomfortable around me but I wasn't. I was there to pick out a dress that I would look amazing in and I did.  Regardless of what people think or say, you know you look good and that's all that matters!!

What do you think, Do Fat Girls Make People Uncomfortable?
The following two tabs change content below.
Shafonne Myers is a certified wedding and event planner who longed for bridal inspiration that looked like her. She has created a website and magazine that brings bridal inspiration to plus size brides. She does speaking engagements educating the world about plus size brides and self confidence.
Latest posts by Shafonne Myers {Editor-in-Chief} (see all)