For couples getting ready to tie the knot, there's nothing more romantic and special than an engagement session filled with modern elegance with you and your person as the ultimate power couple. Not only will it leave lasting memories for you and your love, but an unforgettable reminder that you are about to embark on one of the most life-changing journeys together. With limitless creativity at your disposal, why not let loose your inner romantic and have a little fun to show just how in love you are? Today's couple did just that…and I'm excited to share it with you.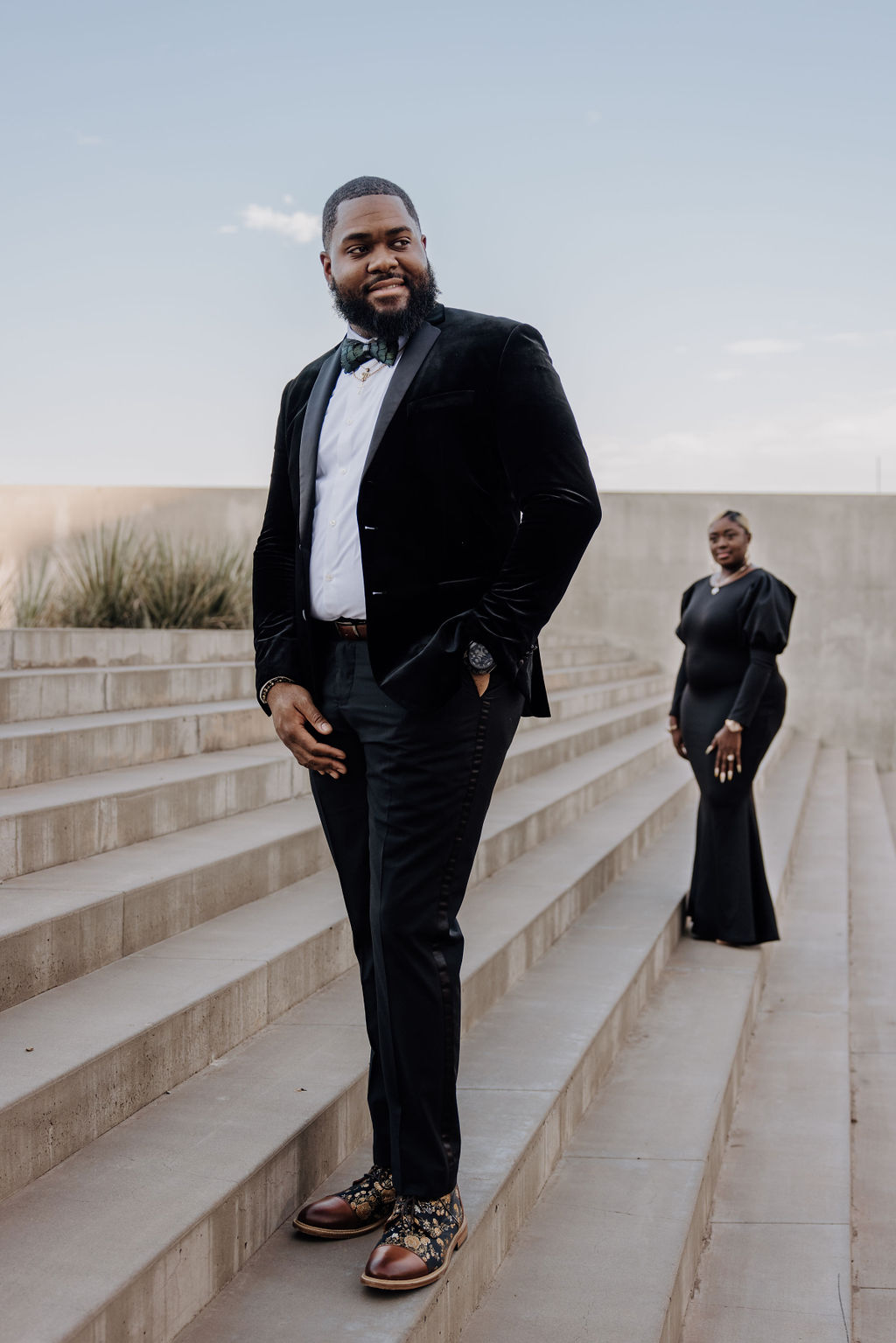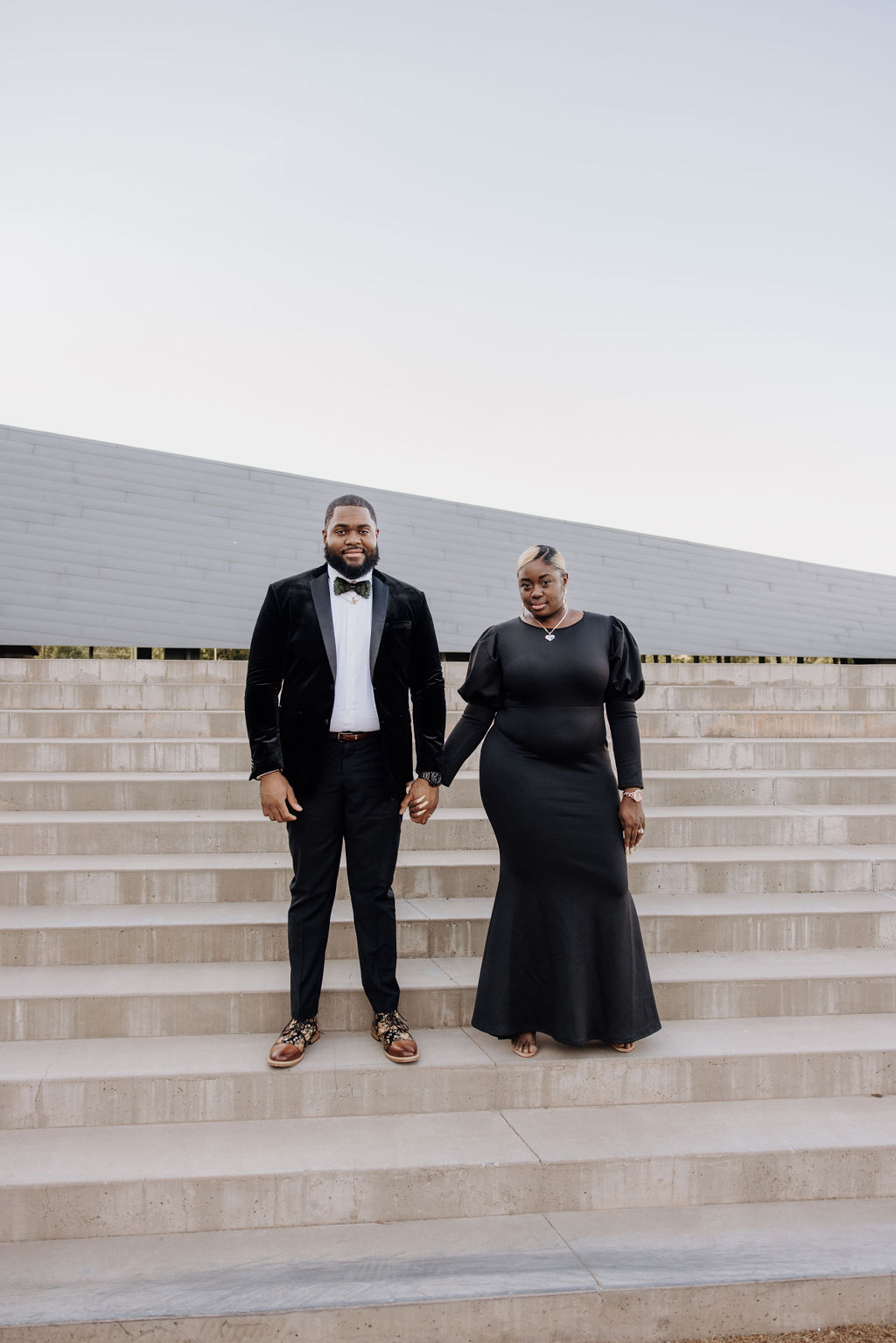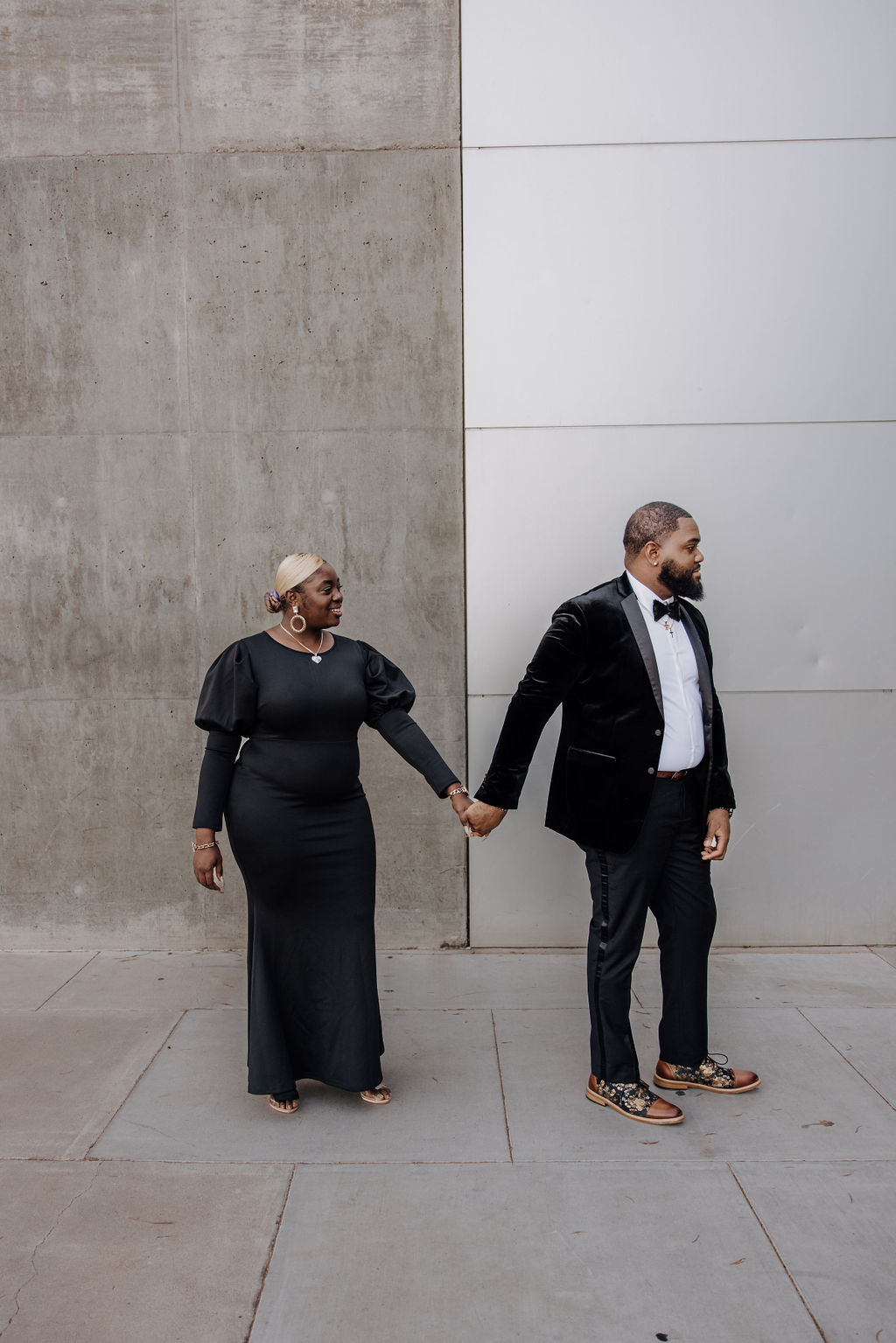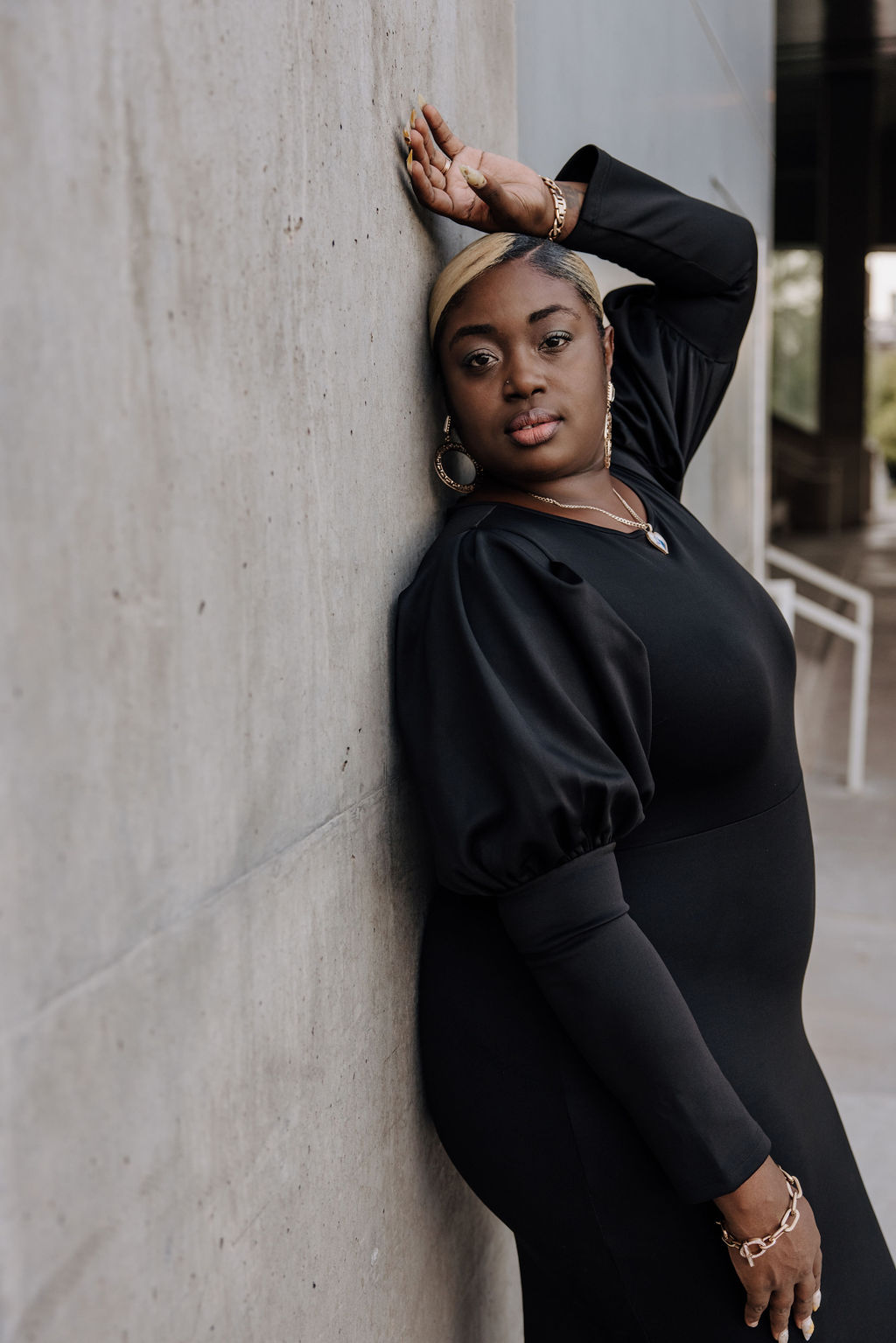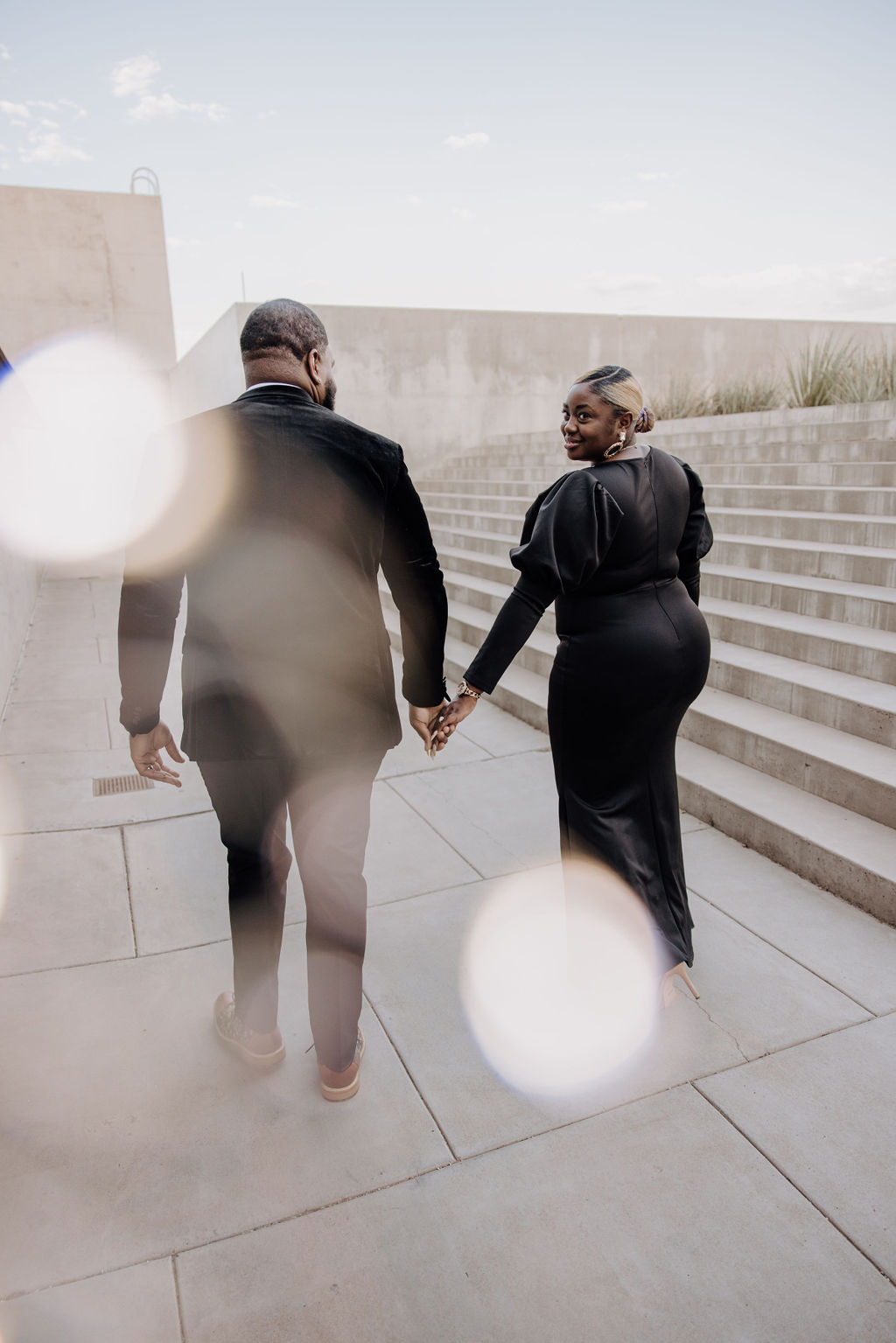 The couple wowed in black formal clothes with gold accents.
Photography:
Megan Rae Photography
| Submitted via:
Matchology
The following two tabs change content below.
Pretty Pear Bride is The World's Only Site for Plus Size Brides. Bringing Bridal Inspiration to brides that look like "YOU", created by Shafonne Myers. Shafonne Myers is a certified wedding and event planner who longed for bridal inspiration that looked like her. She has created a website and magazine that brings bridal inspiration to plus size brides. She does speaking engagements educating the world about plus size brides and self confidence.
Latest posts by Pretty Pear Bride (see all)