On your wedding night and honeymoon, you should be rejoicing that the wedding is over and you and your special someone can finally relax. But all too often as a plus size bride you've had the hardest time finding something to wear down the aisle much less trying to find something to wear to bed.  Plus size lingerie has so many options right now and Hips and Curves has a ton of things to choose from.  Check out the image below to get started.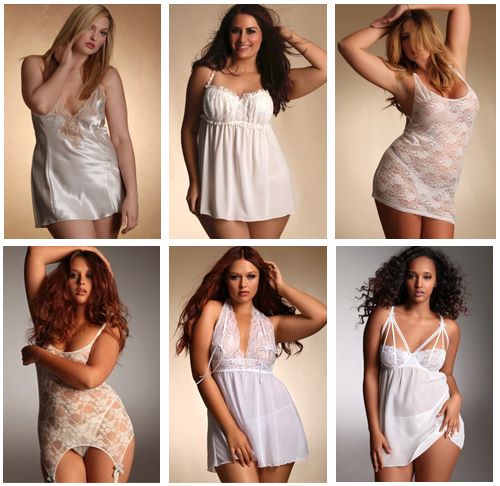 As a plus size bride you want to look amazing coming down the aisle as well as on your honeymoon so why not visit Hips and Curves for some great inspiration.
The following two tabs change content below.
Shafonne Myers is a certified wedding and event planner who longed for bridal inspiration that looked like her. She has created a website and magazine that brings bridal inspiration to plus size brides. She does speaking engagements educating the world about plus size brides and self confidence.
Latest posts by Shafonne Myers {Editor-in-Chief} (see all)