If you like then you should of put a bow ring on it! This is such a great idea for the bridal party to be more involved in fun pictures. Bow Rings are the latest fun thing to hit the market and you can get some great photo ops with them at your wedding. Check out these etsy vendors for some fun bow rings!
MoonliDesigns: Classic gold metal bow ring brings a sweet touch to any event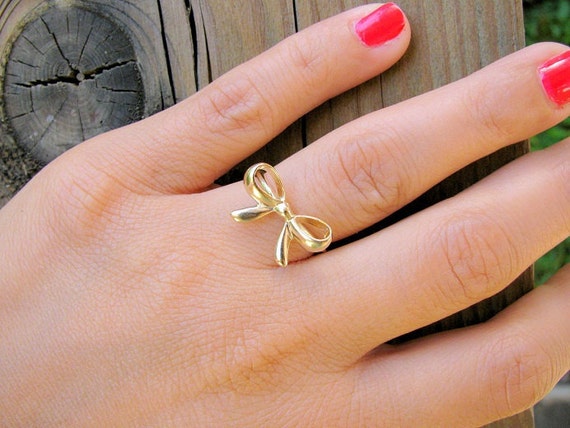 MintRainbows: The blue adds a little vintage feel to this simply adorable bow ring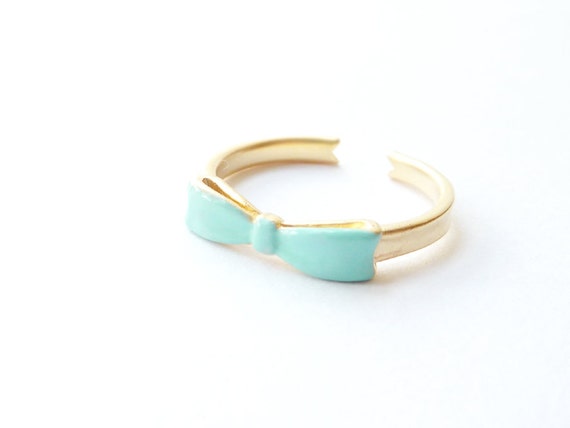 theLOVEstitch: Time to add some fun with these crocheted versions of bow rings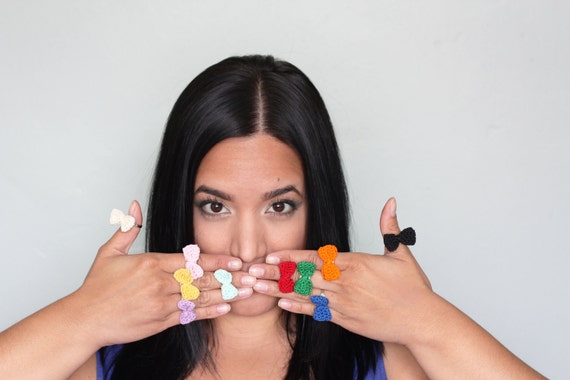 GiftinforFifteen: Love the black metal that adds that little punk look to it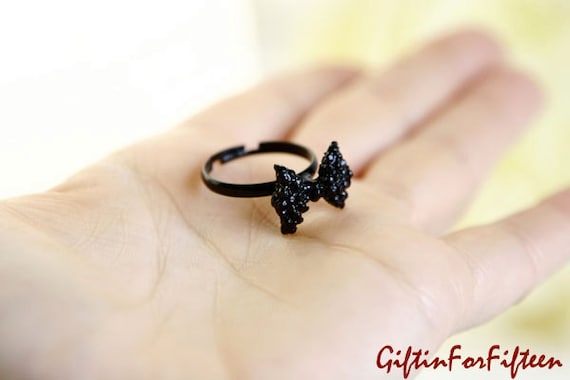 JanesGiftStore: Silver and Gold toned metal adds a sort of renaissance feel to the rings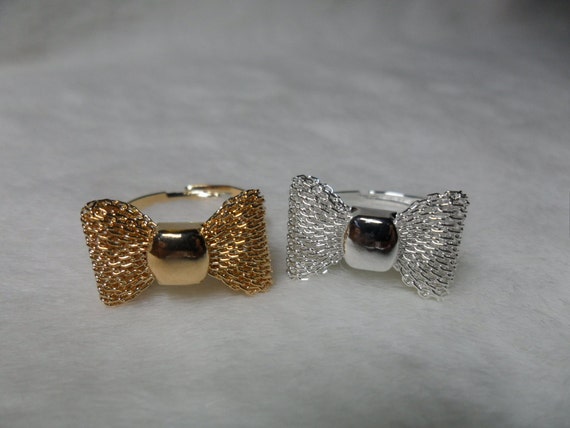 Heydayhandmade: Another set of fun crocheted bow rings, love all the colors!!