Fantastic creations with paper! They are beautiful to look at and I always feel like they are so fragile. Take a look at some fun ways to add some origami to your wedding!
Origami by Wingy: For the budget bride, you can have this fun spiral rosette bridal bouquet with matching grooms boutonniere!
Katherina Krafts: These would make great escort cards with a pop of fun color! Wonderful for a spring wedding.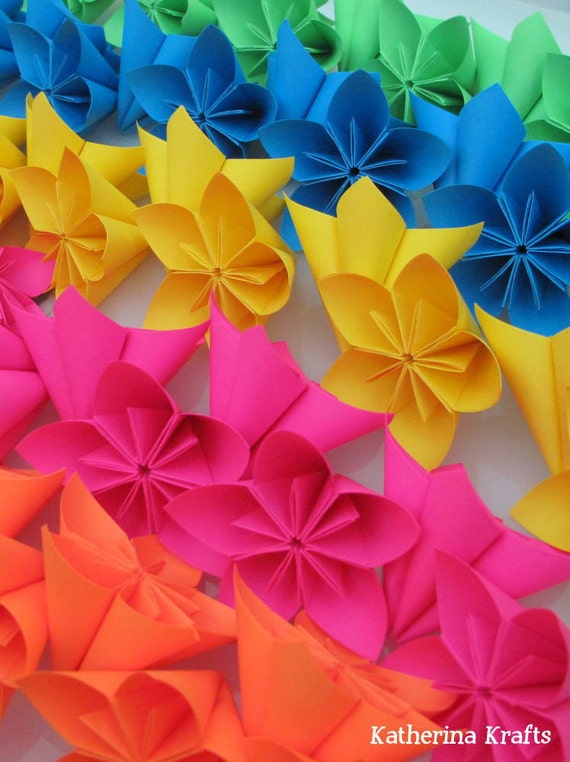 Fiber Store: What a great way to dress up a barn or large open space. Coming in various colors to match you wedding scheme!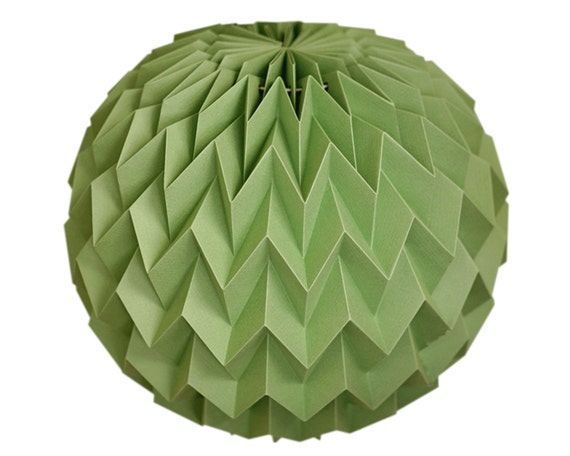 AngelinaPaloma: Getting married on the beach? Tired of the same old tea lights? Time to jazz them up with these origami lotus lanterns!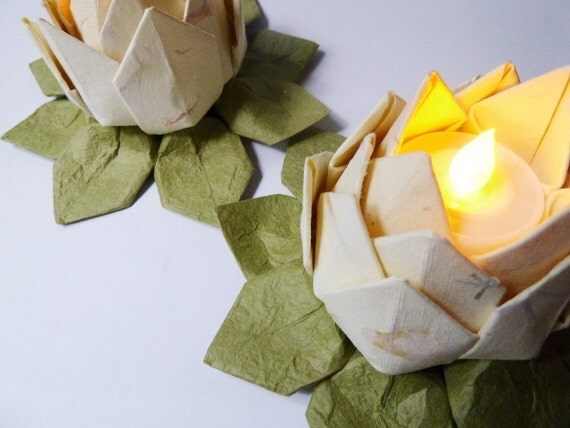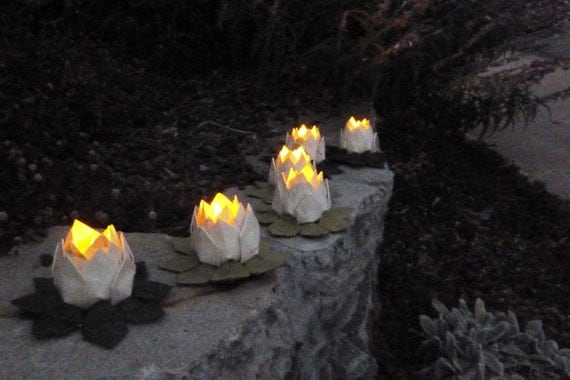 I am going to end this blog with some more traditional looking origami and one style of origami I recently saw at a wedding this spring.