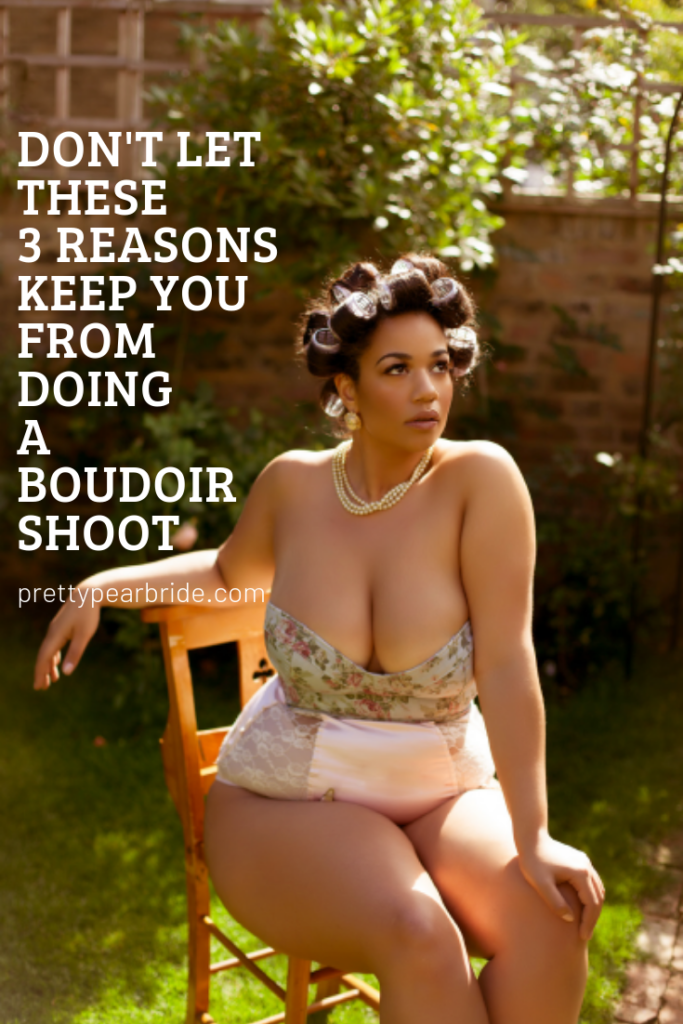 You're thinking of taking some sexy photos for your partner and you're not quite sure if it's right for you hmmm because you are plus size. We all have questions, I mean it's not every day that you strip down to your knickers for a photographer that you may or may not know. On the other hand you may be concerned on what your partner may think of the photos when you show them your special surprise. We've got those answers for you! Here are the top three questions you may ask yourself when thinking about taking boudoir photos:
Will my partner notice my flaws?
Your partner won't be pointing out your flaws. Flat out, doesn't care about them. When you share these photos, your partner will be looking at ALL the things they love about you. And it won't be that extra skin you have under your arm, or that part of your stomach that sags or even how big your legs are. They'll be noticing how great you look, what outfit you will be wearing, your smile, girl yes and most definitely your butt and chest. You know they are looking!! LOL!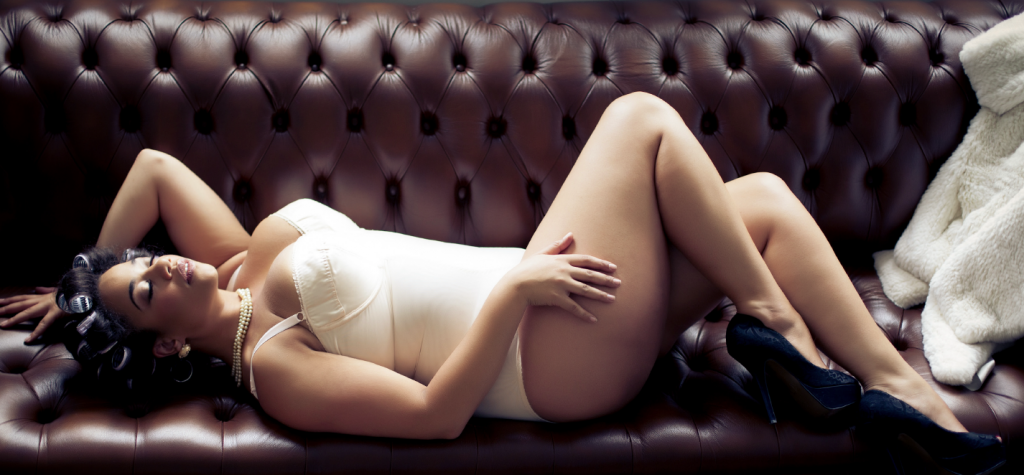 Will my partner like them?
Hell yes your partner will LOVE THEM! Sis, they are always thinking of ways to see you with no clothes on, trust me! It's comforting and nice to know that their partner likes to continue to find new ways to make them happy or spice things up. Looking at these photos will remind your partner of how fun you are, how confident you are and HELLO…..how sexy you are.
What will my partner like to see?
The Boudoir Photographer you select will play a huge role in this. Their experience with boudoir photos will help guide you in the right direction, however as said by many of those who have received boudoir photos in the past, "We love all of it!" The mere fact that you spent time doing this brings a feeling of such love and sexiness that your partner will love whatever it is you do for them.
Looking for a community with other plus size brides? Check out our Facebook Group.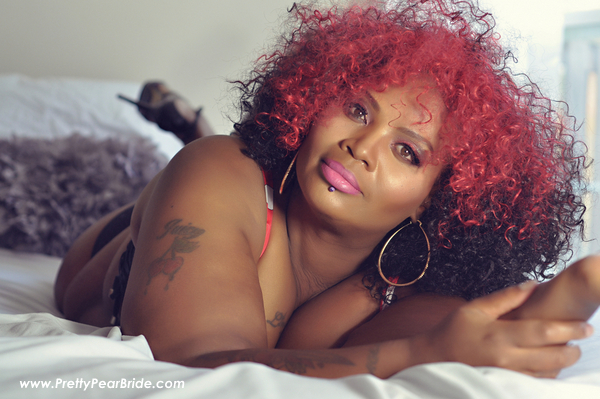 Curvy Diva's Boudoir Shoot
Ultimately be proud of who you are!
Embrace the opportunity to take photos as your sexy and confident self. Feel your beauty! Enjoy your time with your photographer and look forward to the outcome. Don't be self conscious, we all are by nature, but use this moment to shine.
Have you done a boudoir shoot before? Share your experience about it below.