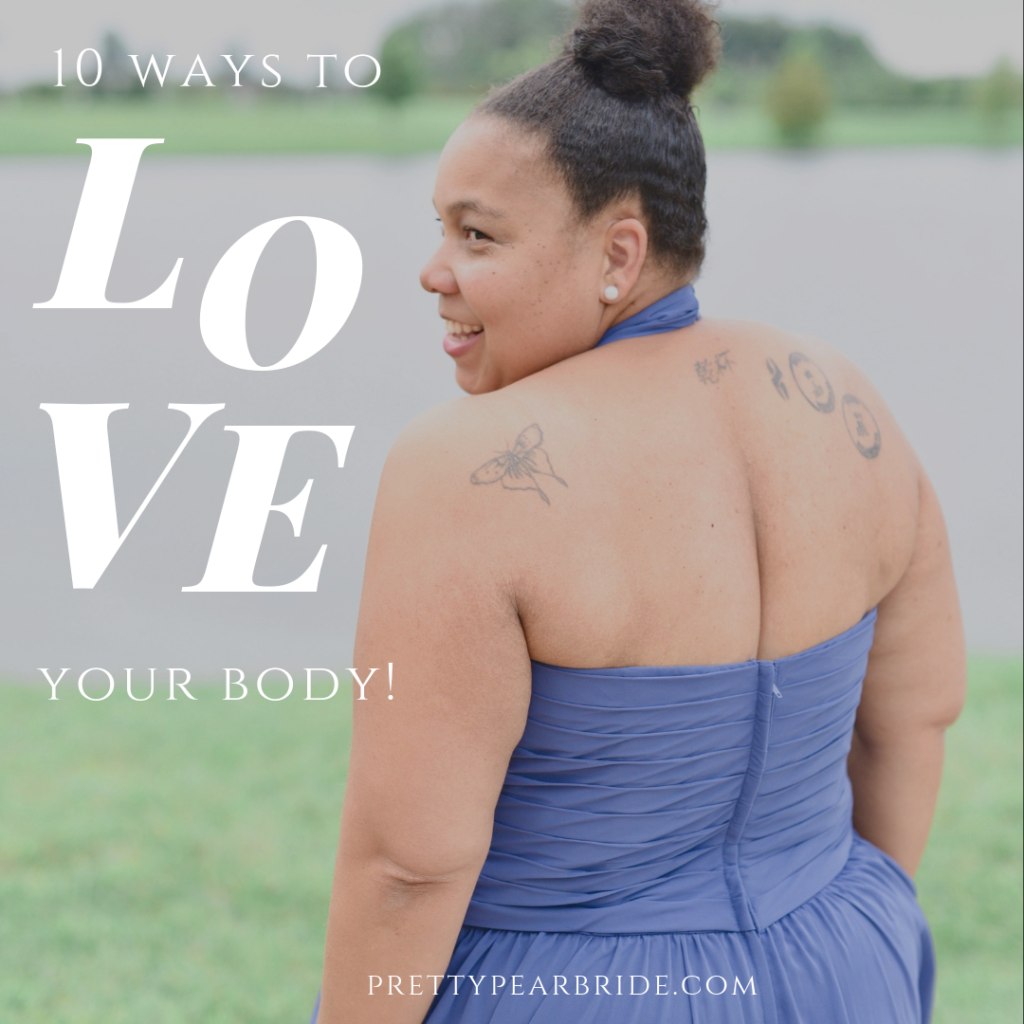 Today I am sharing 10 ways to love your body because it's not just about loving someone else. It all starts by loving yourself first and that includes loving your body. 
It can be so hard to love your body and I mean every part of your body; the jiggle of your stomach, the flab on your sides, the size of your legs, the list can go on and on, I'm sure. And it's not just for us plus size brides, it honestly can be anyone so when I saw this list I knew I had to share because we all struggle with this. Check out the list below and let me know which is your favorite!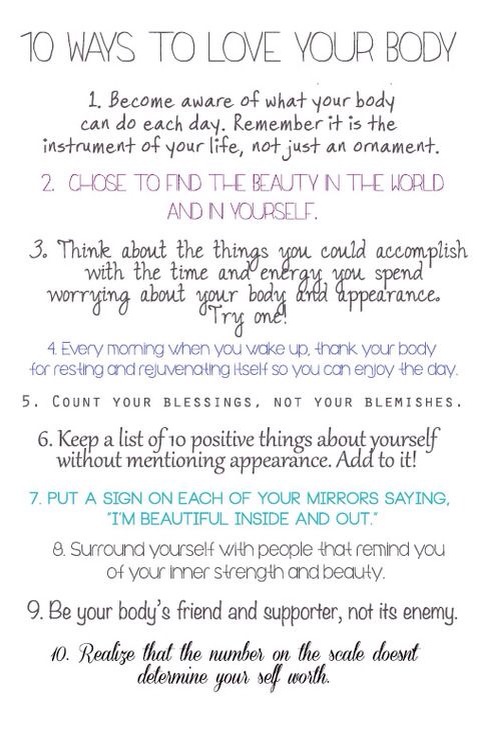 LET US KNOW WAYS YOU LOVE YOUR BODY BELOW….