I absolutely love the beach and I miss it so much.  We used to go every weekend and then would stay several weeks in the summer, it was heaven.  When I saw this lovely beach engagement session from Michelle Mock Photography I knew I had to share it.  And especially with all this crazy weather, it's a great way to at least be able to see and dream of warmer places.
The Story
From Teresa, the bride-to-be: Eric and I officially met through mutual acquaintances in April, 2012. I lived in New York City at the time, but was visiting my parents for the Easter holiday. We had known the same group of people for quite some time, but never really crossed paths until then. Using the term 'awkward' is putting it mildly when describing our first interaction, but slowly the exchanges between us became more fluid when similarities in music preferences started to emerge. Eric can recall the exact moment he knew I could be an important fixture in his life.
From Eric, the groom-to-be: Teresa's unique style drew me to her. Her dark brown eyes were framed by thick over-sized glasses that kept sliding down the bridge of her nose. I found myself wanting to reach over the table and gently push them up. 😉
Teresa: Details start to get fuzzy after that initial icebreaker. Finally lost in conversation about topics that bored most of the company that surrounded us, the minutes turned into hours and before we knew it the sun was rising. After that, the wooing ensued. Eric is a true romantic, which is a lovely! He made sure to keep his presence known when I returned to New York. Subtle things, texting me a quick hello, or asking questions about my favorite things. Luckily, I had already made the decision to move closer to my family. Little did I know, a year and a half later Eric would soon be a part of it!
Eric: July 5, 2013. The official "Will you marry me?" day, or late evening as it was. However, the ring was personally designed purchased by me in May, 2013. I knew from early on that this was it, and I was pretty certain Teresa felt the same way. We were matched. The universe had been kind and the rest was up to us to make it official. After spending a wonderful BBQ and firework filled evening with our family, we turned in and began our nightly routine. Just our luck, HGTV was having a House Hunters marathon! Unbeknownst to Teresa, I was plotting the main event of the evening the entire night. A quick position change had not readied her for turning to see me with the most beautiful ring in my hand. I'm sure I said all the right words, but YES was all that came out, and all I wanted to hear. Tears were shed. Calls were made. Texts were sent. Pictures were taken. The wave of emotions we experienced in a matter of seconds were incredible, but we remember every minute. I still look down at her finger and can't help but smile.
Teresa & Eric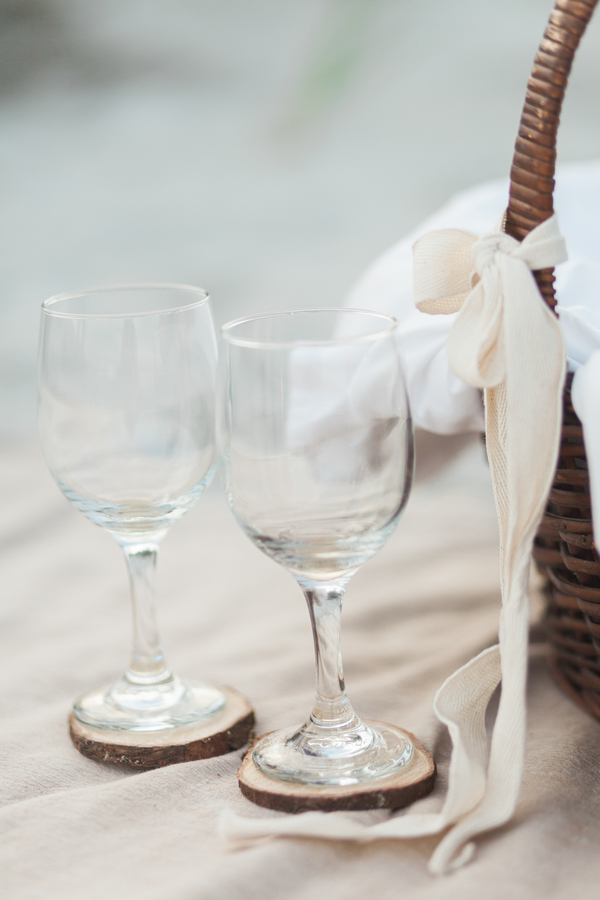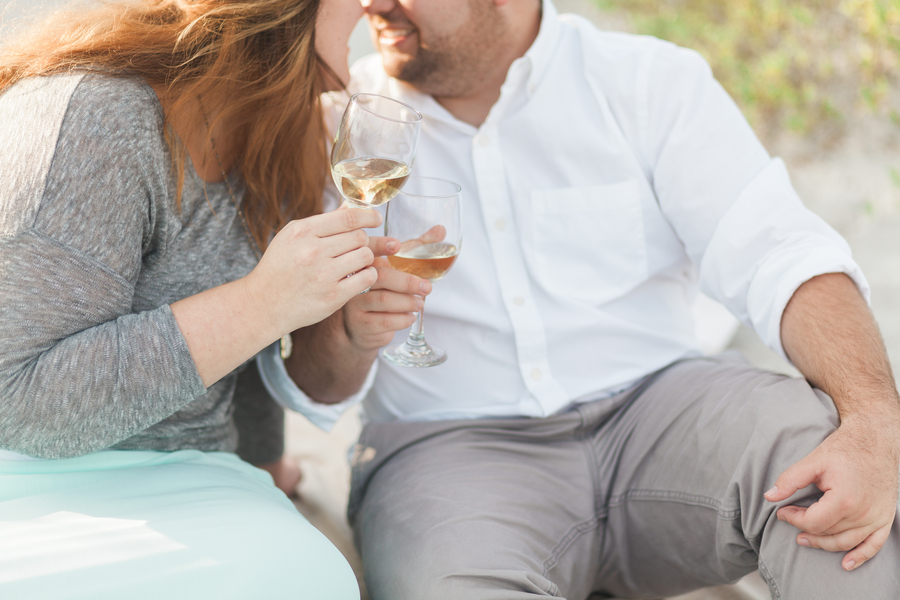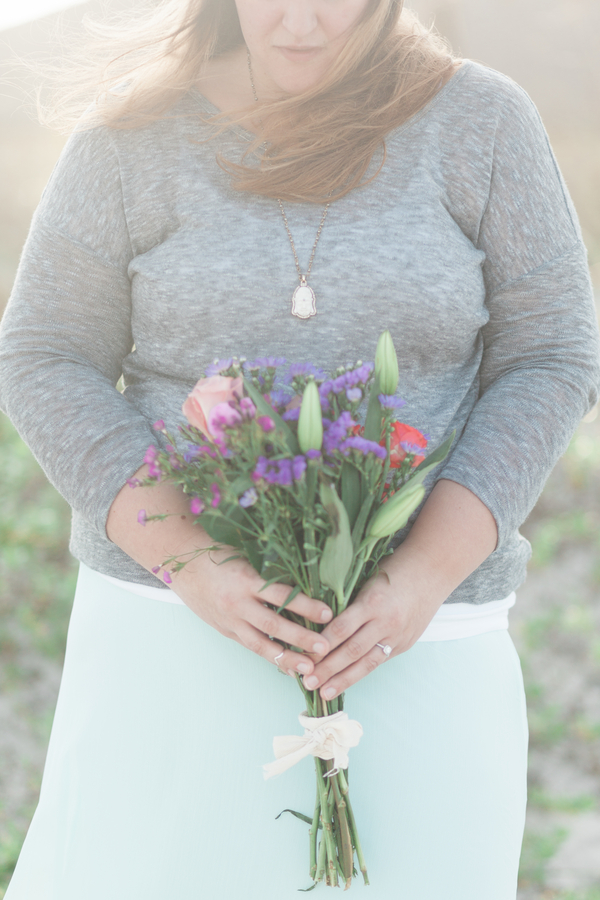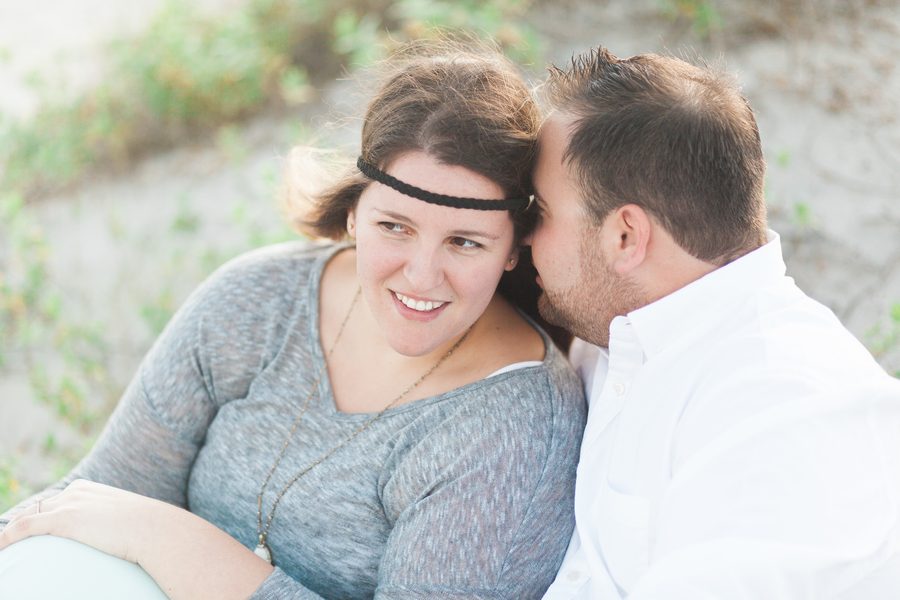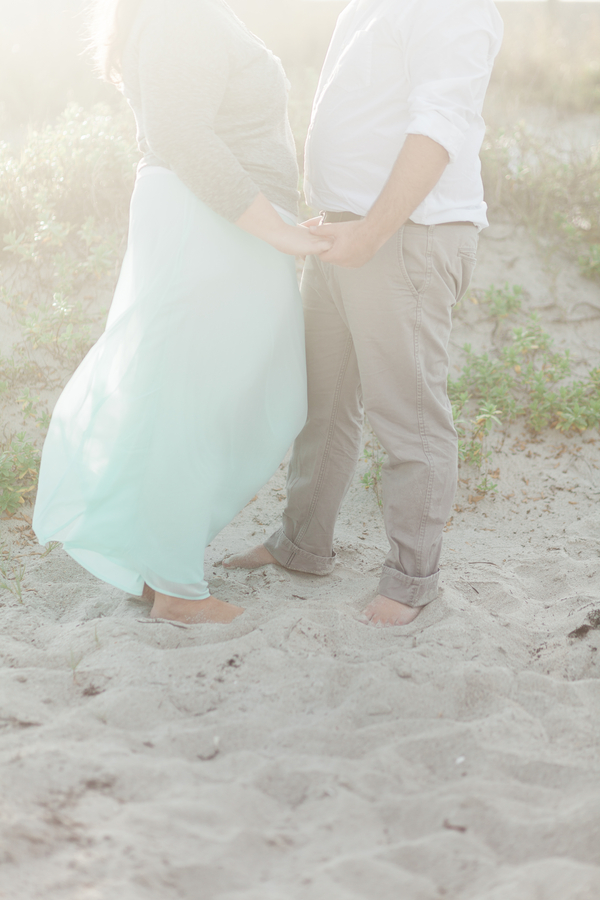 Vendor Love: Photographer: Michelle Mock Photography 
Submit Yours Here