The Wizard of Oz had some serious fashion-foward thinking when he created the Emerald City. The color is deep and rich and bold without being overwhelming. In fact, it's the perfect color for a wedding, especially one that is held outside during the spring or summer. The earth-toned color is perfect for bringing out the natural beauty in nature on your big day. This color can also be great for a fall or winter wedding due to the dark tone and rich hues. Plus it's Pantone's #1 Color of the Year.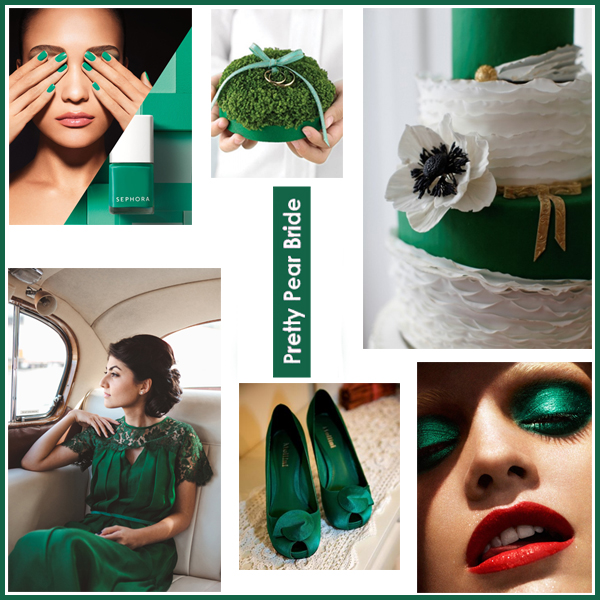 The following two tabs change content below.
Pretty Pear Bride is The World's Only Site for Plus Size Brides. Bringing Bridal Inspiration to brides that look like "YOU", created by Shafonne Myers. Shafonne Myers is a certified wedding and event planner who longed for bridal inspiration that looked like her. She has created a website and magazine that brings bridal inspiration to plus size brides. She does speaking engagements educating the world about plus size brides and self confidence.