The Adams family have always been one of the more stylish families around. With their matching outfits and coordinated hair, they are always turning heads when they step out in public. So when it came time for a styled shoot, the Adams family were a natural choice for Amanda with Souther Sirens, a beauty company located in East Tennessee! She was also the model and had so much fun capturing this unique style. She chose lots of dark details and a slinky black dress to evoke Morticia. For Joseph, she made him a little extra with the designs on the tux. The baker made the cake a little dark and creepy, and our coordinator paired it with a "thing" cake display.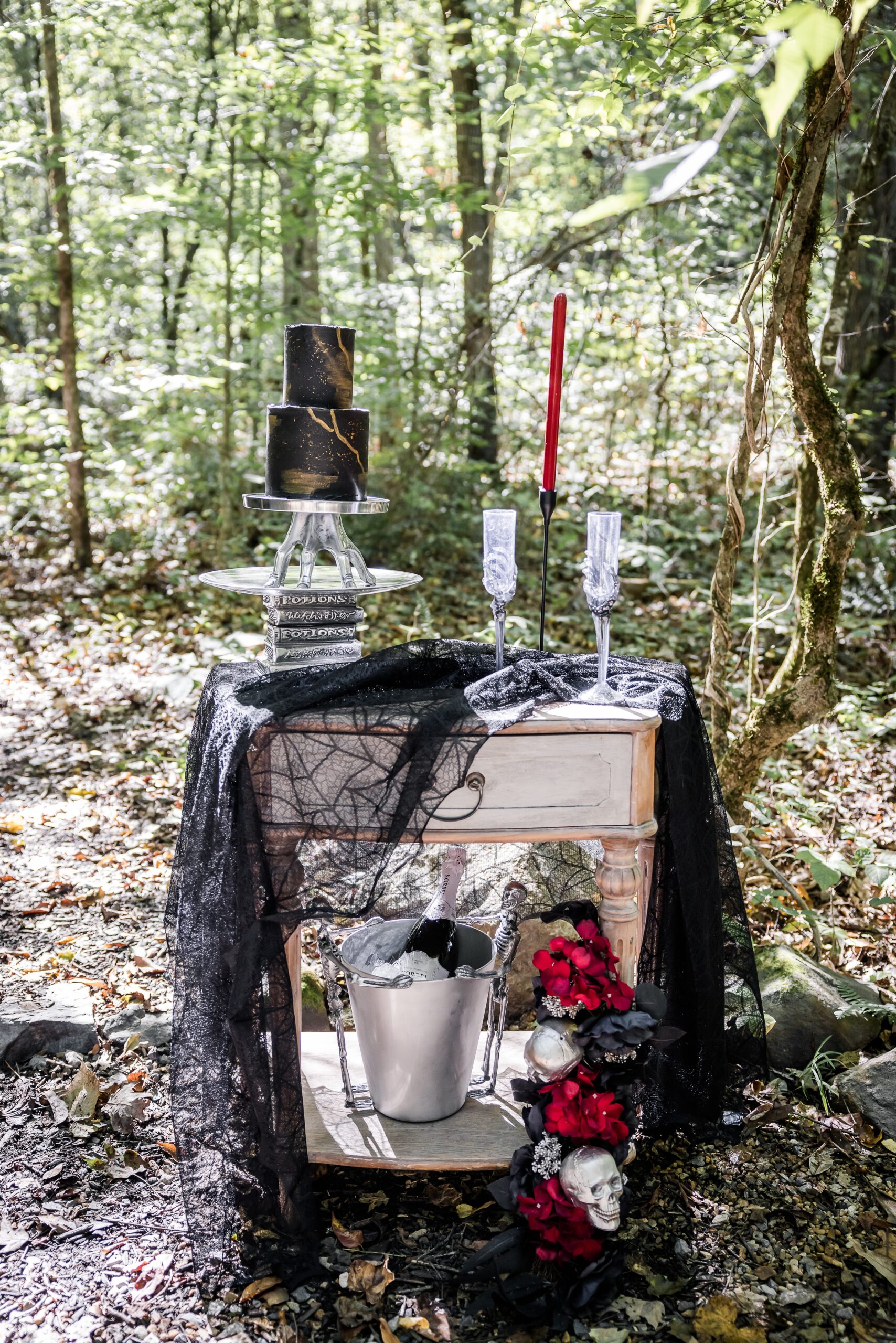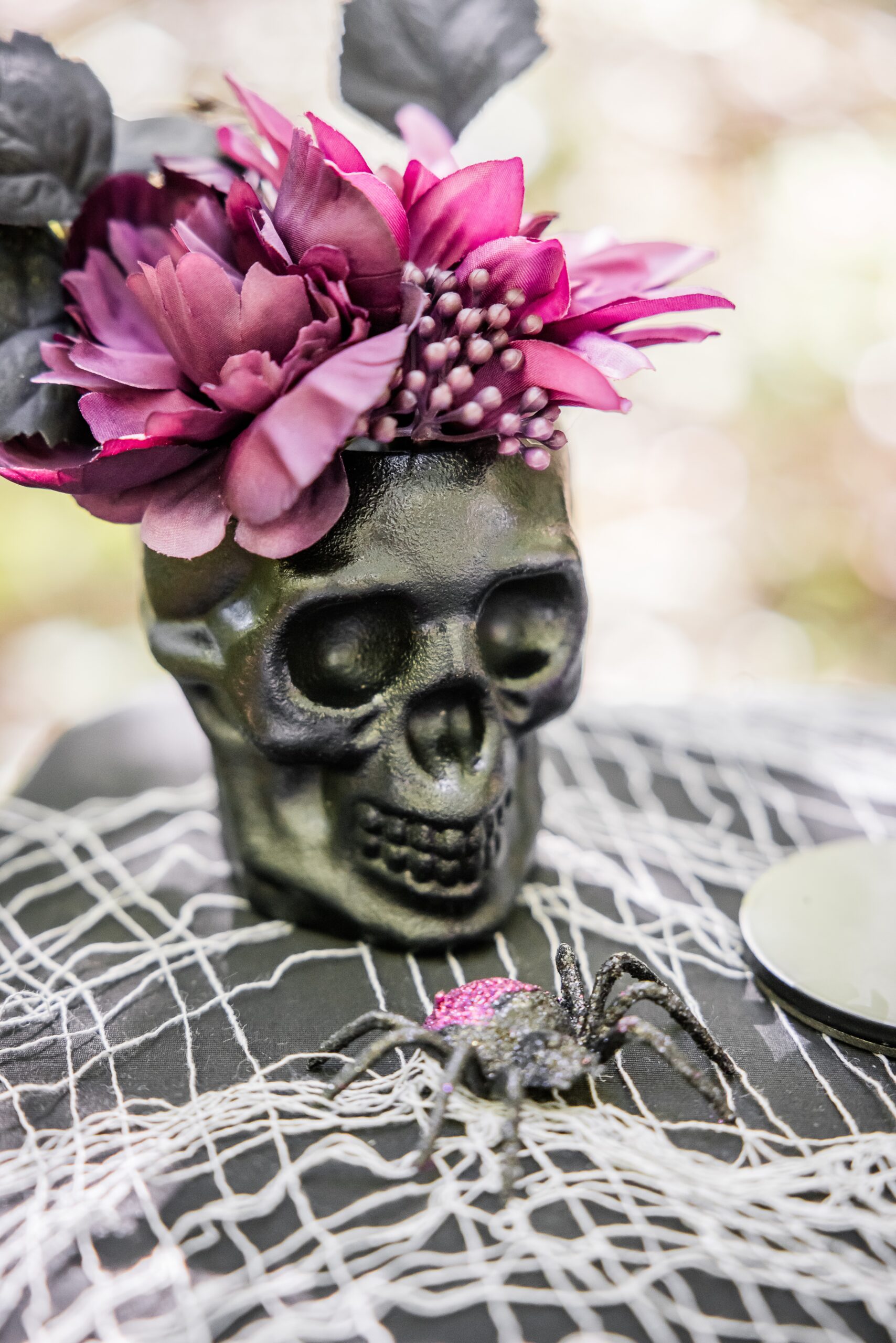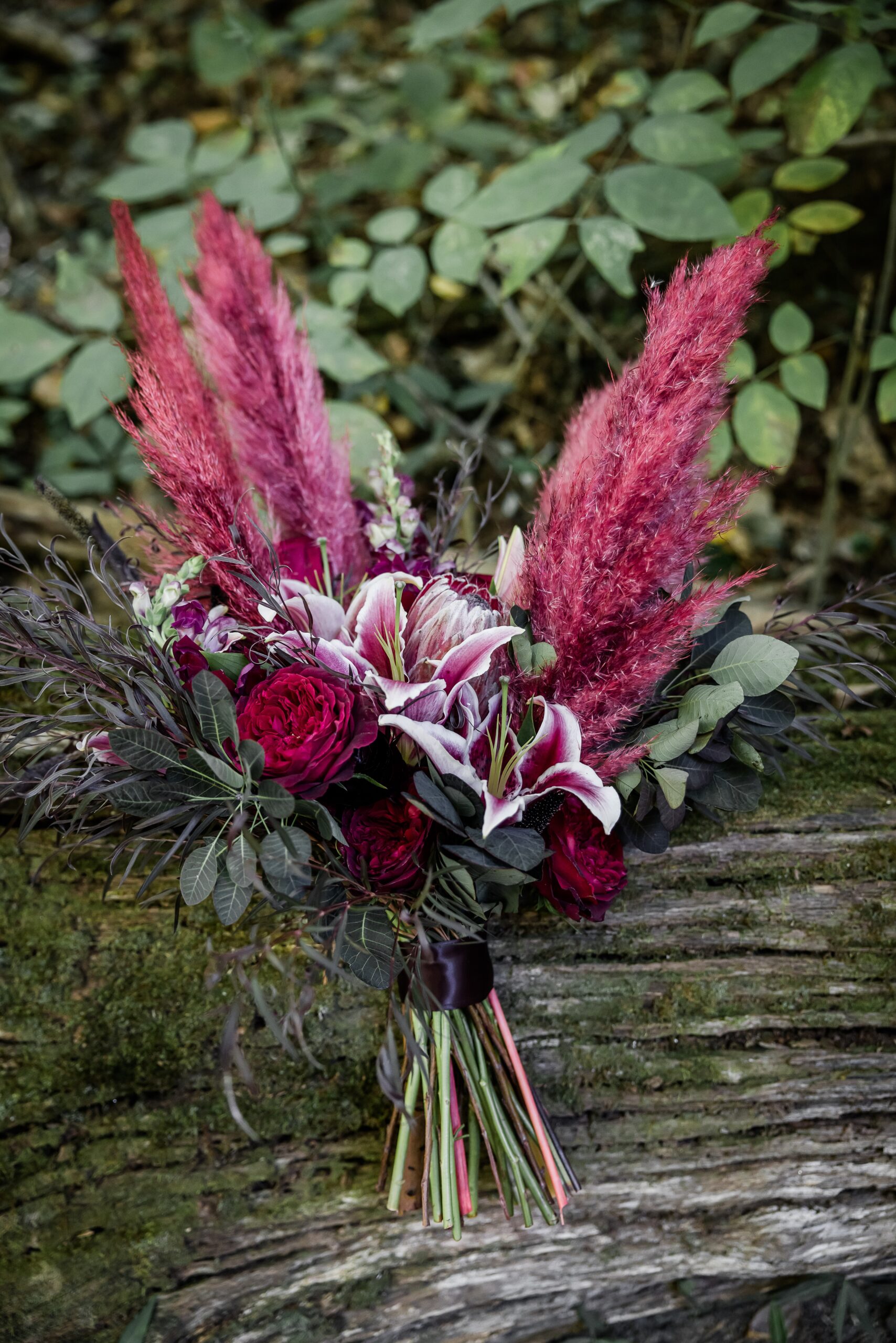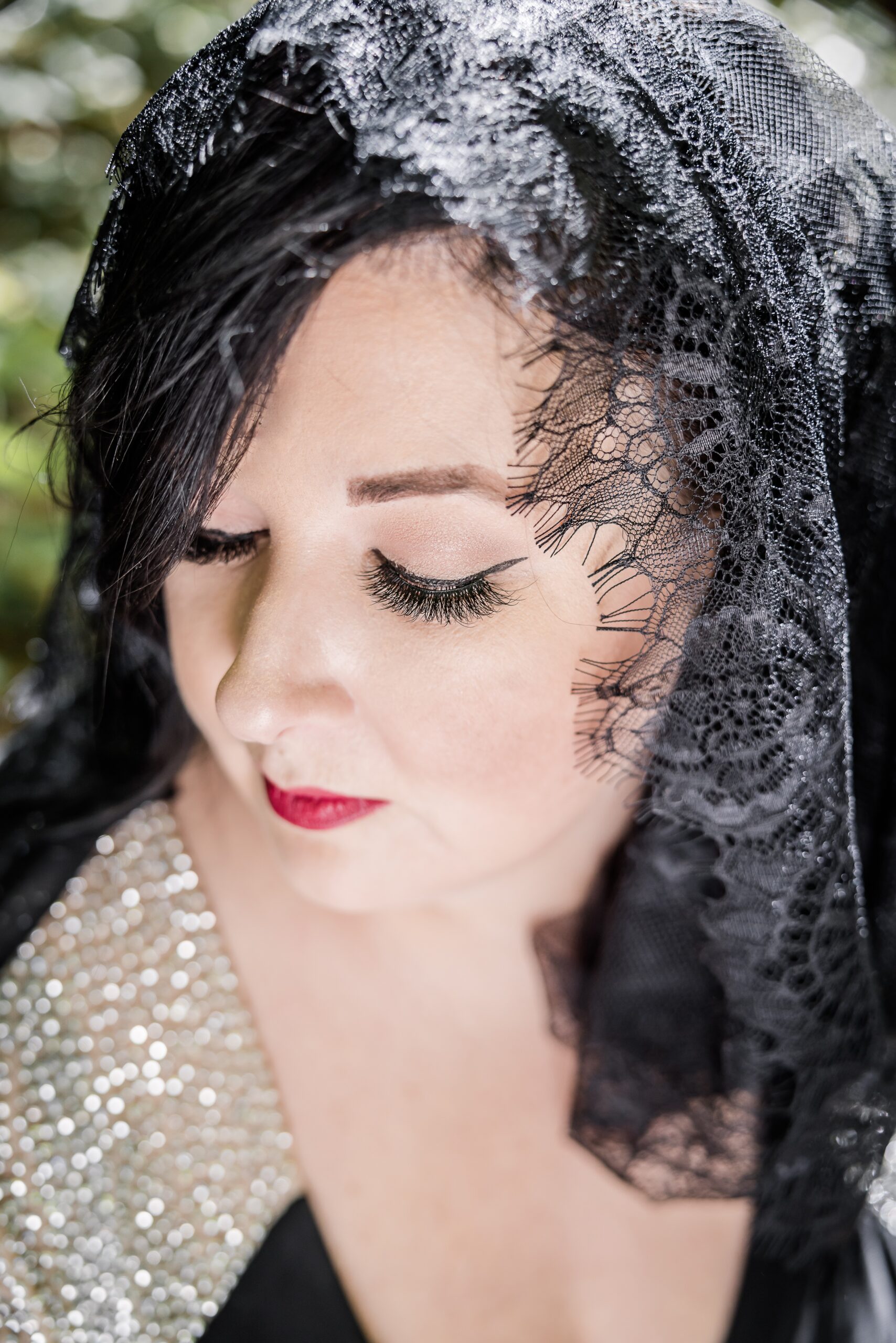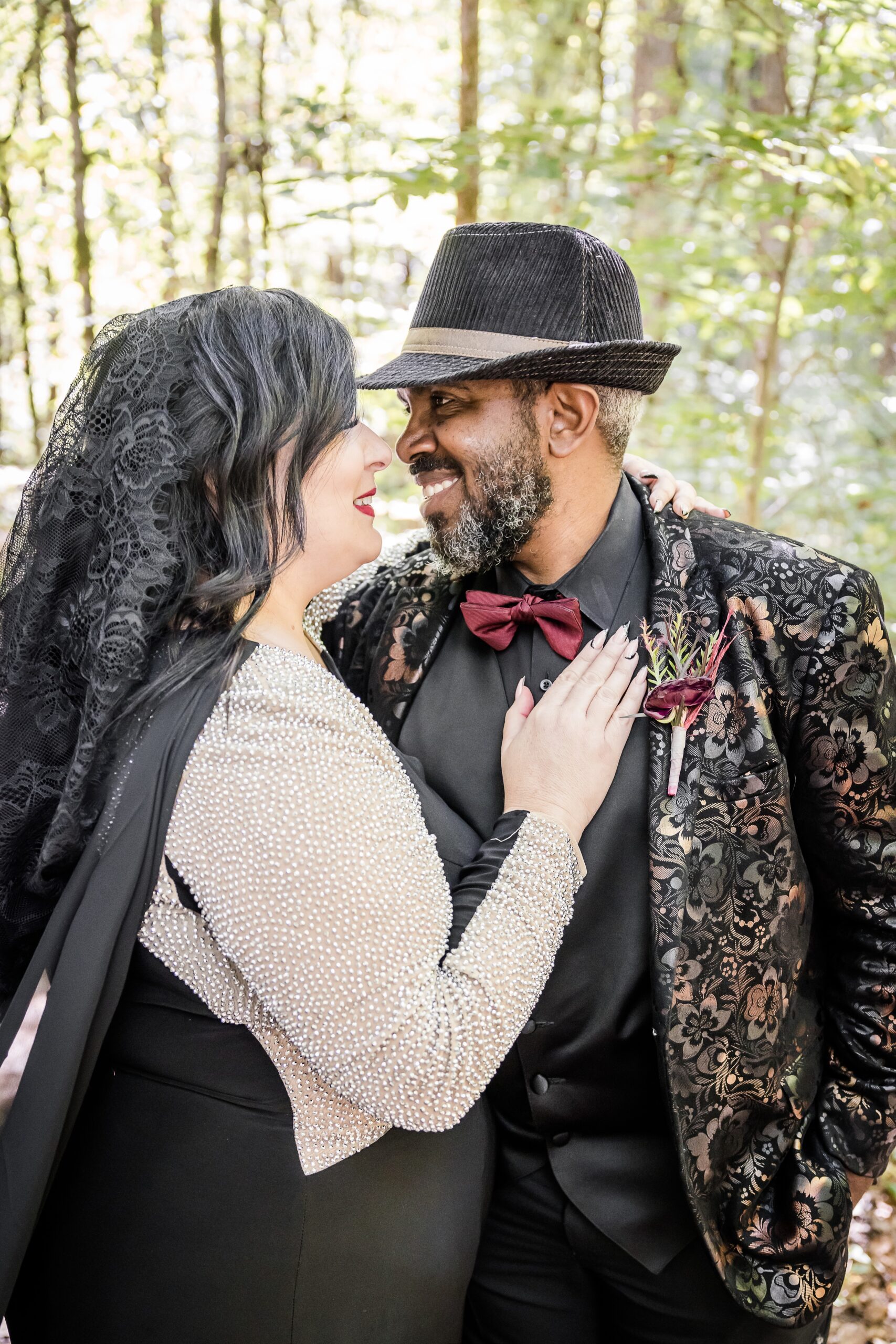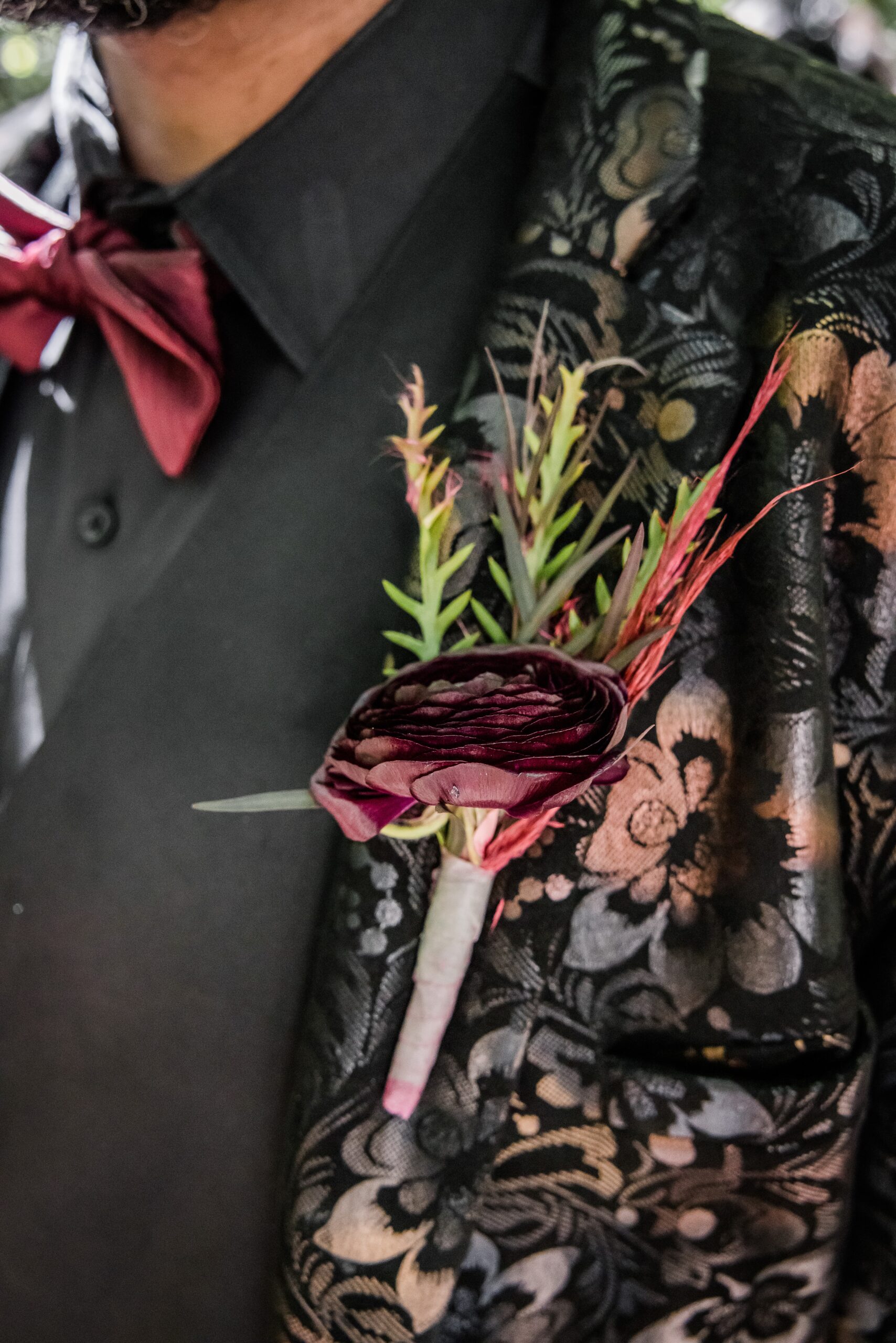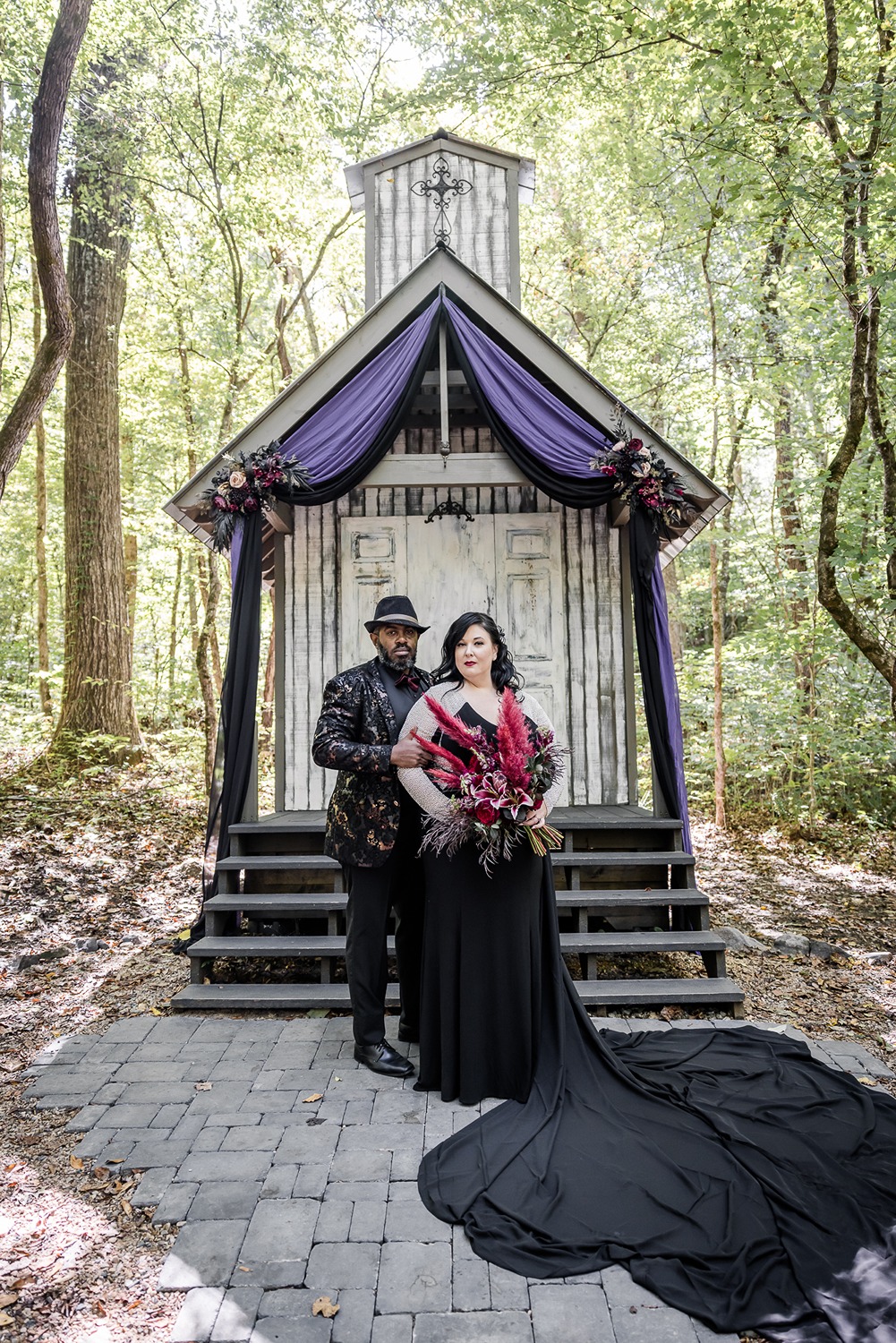 What was your design inspiration?
Adams Family

Describe your flowers.
The flowers are dark and moody with lots of pops of burgundy.
Describe your cake.
The cake was created using blacks and golds and sat on a "thing" cake plate.
Tell us about your attire choices.
Amanda chose something dark and slinky to evoke Morticia along with a black infinity veil. For Joseph, she chose a black tux with a semi-subtle design and a fedora.
Please describe any DIY, handmade or personal details.
The ring box was hand painted.
Describe the tablescape elements.
The tablescape was created in black, silver, and gold with skulls and candelabra to bring in the creep factor. 
Photography:
Star Noir Studio
| Ceremony Venue:
Chapel in the Hollow
| Event Planning:
Custom Love Gifts and Events
| Floral:
Echelon Florist & Gifts
| Wedding Cake: Cakes and Confections by Merry | Rentals:
Regal Tuxedo
| Hair:
Southern Sirens
| Makeup:
Southern Sirens
| Engagement Ring:
Etsy
| Groom's Attire:
Regal Tuxedo
| Submitted via:
Matchology
The following two tabs change content below.
Shafonne Myers is a certified wedding and event planner who longed for bridal inspiration that looked like her. She has created a website and magazine that brings bridal inspiration to plus size brides. She does speaking engagements educating the world about plus size brides and self confidence.
Latest posts by Shafonne Myers {Editor-in-Chief} (see all)