Ladies, Target has taken a big leap forward and is trying to make a name for itself in the bridal world. Target has recently teamed up with TEVOLIO to release a line of bridal gowns, bridesmaids dresses and flower girl dresses for women on a budget who still want chic looks. The even more exciting part of this new line, is that the sizes of wedding dresses and bridesmaid dresses range from a 2 to a 28 and are made for women with beautiful curves. All of the gowns come in trending colors and cuts and range in price from $69.99 to $129.99
Here's a quick peek at some of my favorite bridesmaid dresses!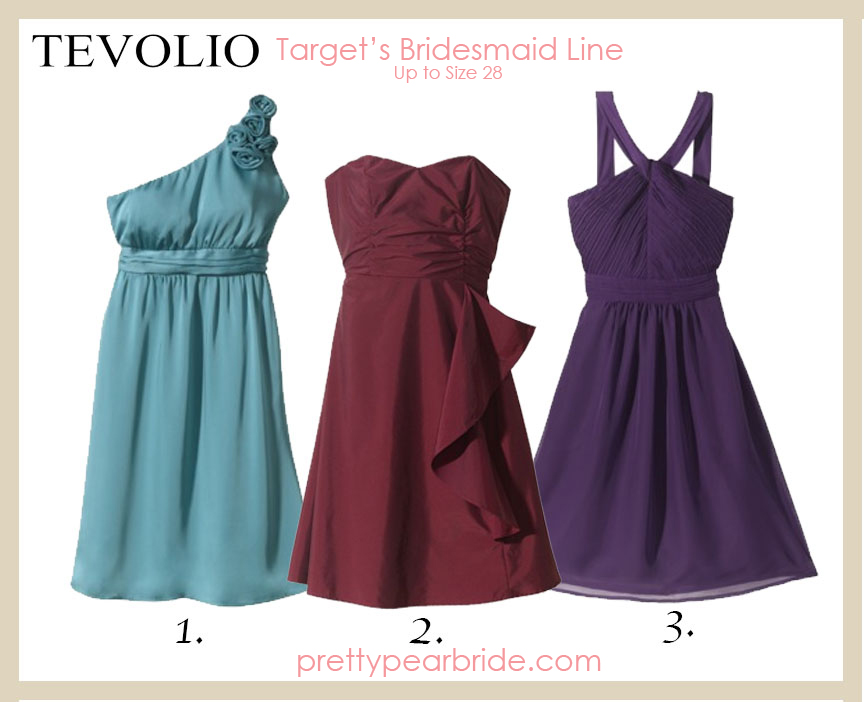 And some of my favorite wedding gowns!
You can check out the full TEVOLIO line at Target.com!
Tell us which is your favorite below.