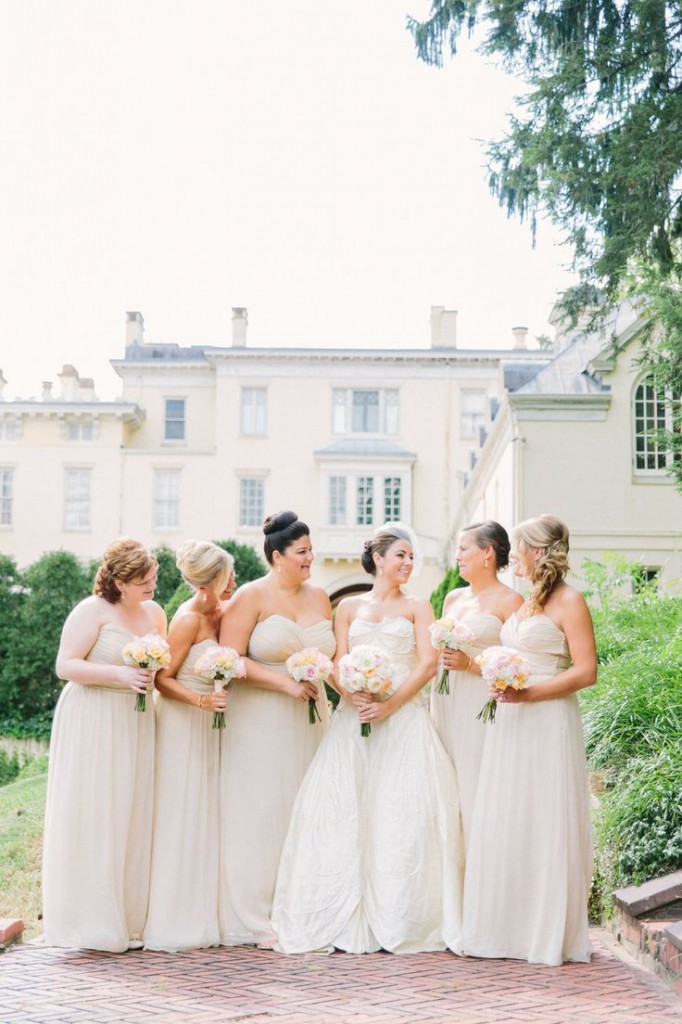 As a plus size bride you must keep in mind all your bridesmaids and their sizes.  As hard as it is to take everyone's feelings and size into consideration because I know you feel like it's YOUR day but you must be mindful of how the bridesmaid dress will fit on all your bridesmaids.  Here are a few tips to help along the way.
1. Fit Does Matter
This is very important because when you have bridesmaids that are all different styles and shapes. You have to ensure that the dress you pick out fits everyone's different shapes.  Certain cuts don't look as flattering on a slim shapes as does a more curvier shape.  When picking out the dress ensure that you have all your bridesmaid there so that you can see how dresses look on everyone.
2.  Versatility is Key
You want to make sure whichever dress you pick out there are numerous ways it can be worn.  Some curvier or plus size bridesmaids like to have to straps, so ensure that the dress you are going with can come with straps or have straps added.  And as an added bonus ensure that it isn't an arm and a leg to get added if it doesn't come with it because from a plus size women's stand point…..that's the worst to have to pay for a bridesmaid dress and then have to pay tons for alterations and especially something like adding straps.
3. Fabric Is Where It's At
Fabric is one of the things that some people don't think about in relation to sizes and shapes of different body types.  Certain fabrics are more heavy and will make a curvier body type look bigger, so definitely keep this in mind. Light weight fabrics are great for any body type and will look amazing on all your bridesmaid.