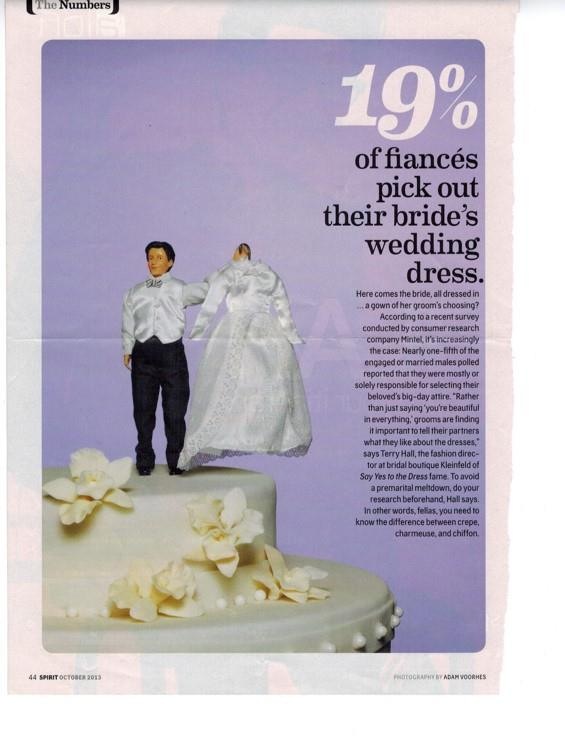 Hmmm, this is a an interesting question and it seems like according to the above picture, a fairly large number of grooms think they should. I honestly can't believe that so many people let their finance actually have a say so in what their dress should look like. I enjoyed the thrill and excitement that I saw on my fiance's face when he saw me for the first time in my wedding dress, on my wedding day. It's that look that truly warmed my heart. And I think that I'm the best judge of what will look good on my body type and shape.
I do understand the thought behind it though, you are ensuring that you get a dress that your partner will appreciate and love. It makes complete sense but what happens if your finance picks out a dress that you can't stand or one that you just don't feel comfortable in. Hey, he might want to see you in a mermaid style dress showing off all those curves and you might be more like an A-line type of girl, it might cause some pretty dynamic discussions.
Definitely an interesting question and practice that seems to be taking place more often than we think.
What do you think?