You're engaged!  Your only thought in your head is, "Holy crap!  I'm engaged!!"  You want to tell the whole world, start the planning process and pick out your bridal party.  Questions start popping into your head, "Who do I ask?  Do I just call them up and ask them?  Is there a special way I can ask them?"  Before you hop onto the crazy train of asking all your friends, let's take a look at who you should ask to be part of your bridal party.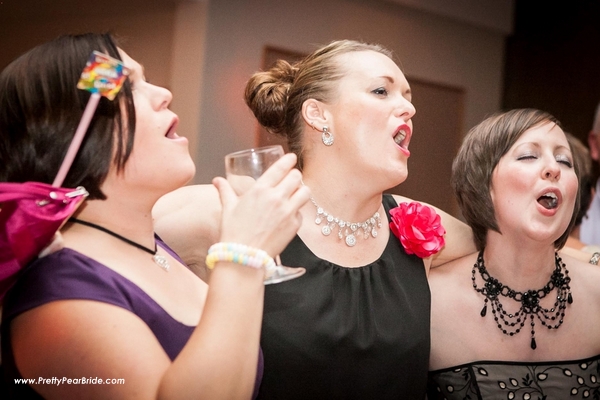 When you think of who should be part of your bridal party think of sisters, friends who have been a part of your life since your school days as well as those who are closest to you now.  You don't have to ask every single one of your friends to walk down the aisle before you, remember you can have a super fun bachlorette party and invite all of your friends for that special moment!  You'll also want to talk to your fiance.  How many of their family and friends are they asking to be part of their bridal party?  Having the same size bridal party on each side is not "required", but as a planner I suggest it.  Pictures won't seem lop sided and your bridesmaids will have someone to walk down the aisle with them.
The role of Maid of Honor should fall on either your sister or your absolute best friend.  Your Maid of Honor is going to be your helper for a lot of your planning process, plus she's in charge of setting up your bachlorette party!  Make sure that who you ask to be your Maid of Honor will be able to fulfill her role, take into account if she's a super busy person or very shy.  Stress can come from feeling like your not getting the help you expected, so just be sure that you don't expect something from your Maid of Honor that she may not be able to help with.
You can have tons of fun asking your friends to be part of your bridal party!  DIY fun cards, put together a a fun game, schedule a spa day or take your friend out for a drink!  Make sure to ask the question one on one, especially with your Maid of Honor, and talk about anything you may need help with.  Ensure that who you've asked feels comfortable being in the spotlight with you and your Maid of Honor can help out with the bigger projects.  Most of all be sure to express how much you love your friend!  Be sure to let them know that you are asking them to be part of your bridal party because they mean something special to you.