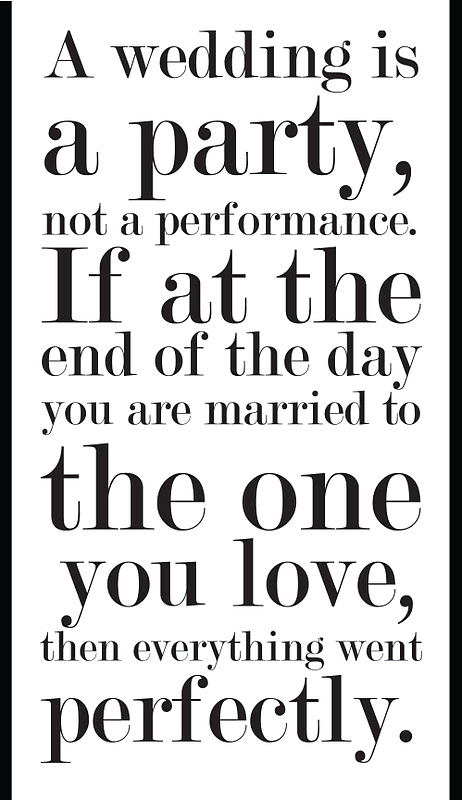 When little girls think about what their wedding day will be like, they imagine wearing a beautiful dress and walking down the aisle in a flowery garden. It's a sunny day, the birds are chirping, the music is elegant and everything has gone according to plan. But when the actual wedding happens and one little thing goes wrong, the little girl turns into a bridezilla.
I think that nowadays people put more importance on the presentation of their wedding and lose sight of what a wedding is all about. Your wedding is not a play that's being staged for the audience, it is a celebration of you finally finding your one true love. Of course I'm not saying that you should just throw your wedding together without a thought, but I am saying that while you try to recreate your childhood dream, don't forget what and who it's all for.
For those of you who are currently planning your wedding, best of luck to you and party on!!
Those of you who are already married, let me know what your wedding was like. Thanks for reading!!