Our wedding we are featuring today has a couple that met through an online game (how cute right?). Thigani and Danny met at a New Year's party by the Guild Master of that game and from then on, they couldn't stop talking to each other. The two kept their spontaneous spirit alive when they chose to get married on Leap Day 2012 in Las Vegas in a surprise ceremony. Today we are sharing their 4 year vow renewal from Leap Day of this year, 2/29/16.  It's so cute how they decided to incorporate elements from their wedding.  We wish you many happy adventures ahead!
Thigani & Danny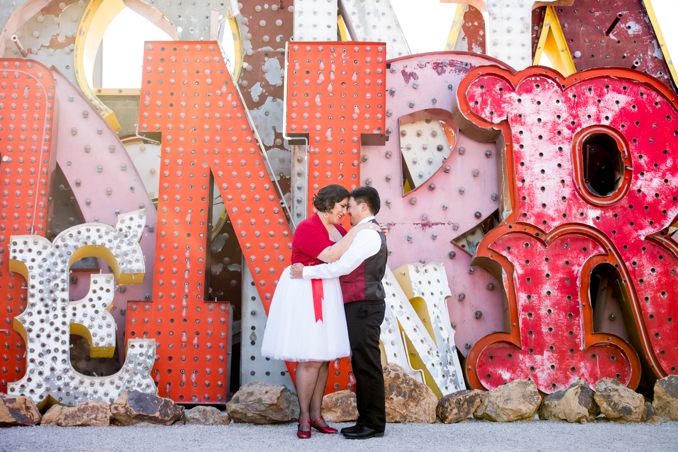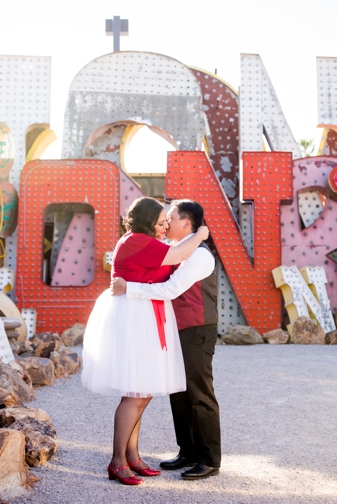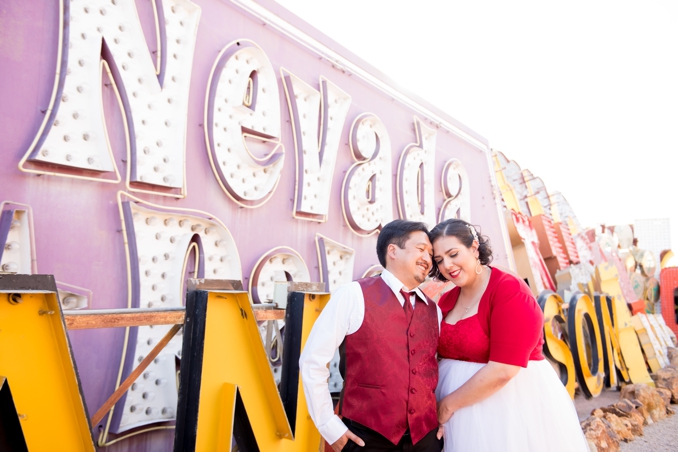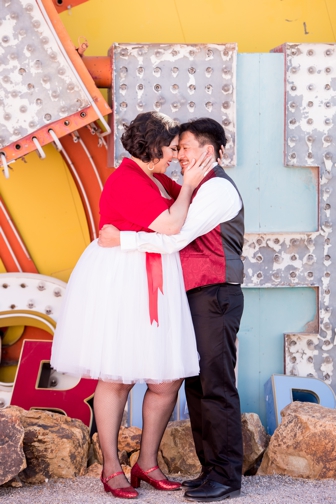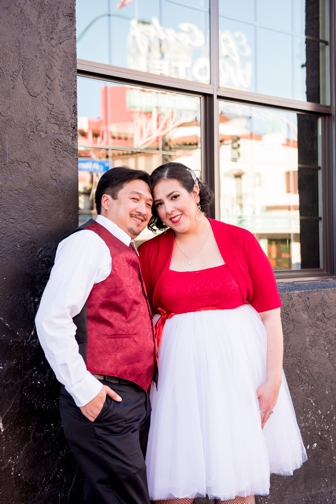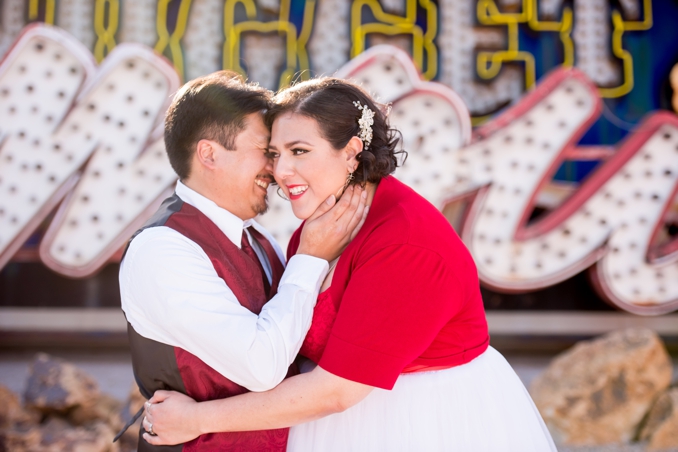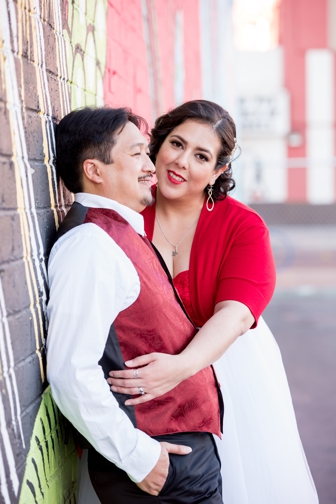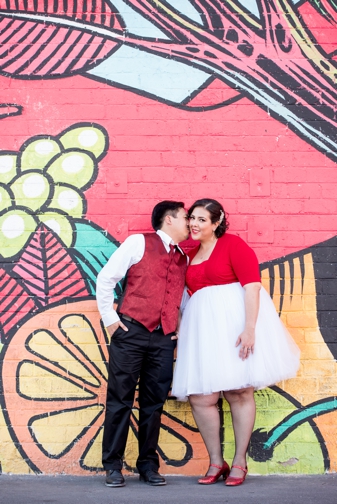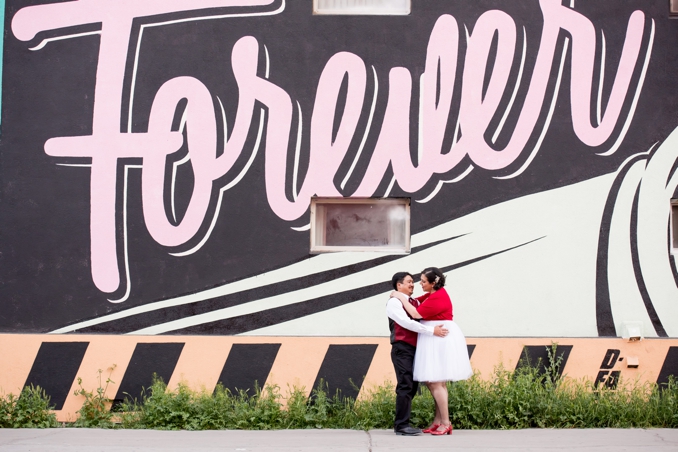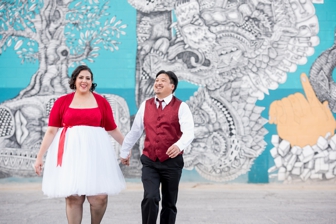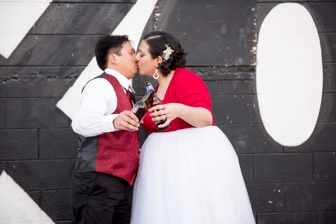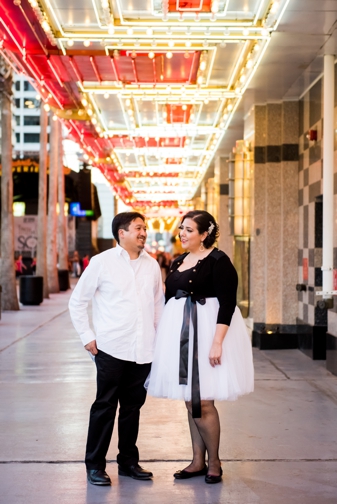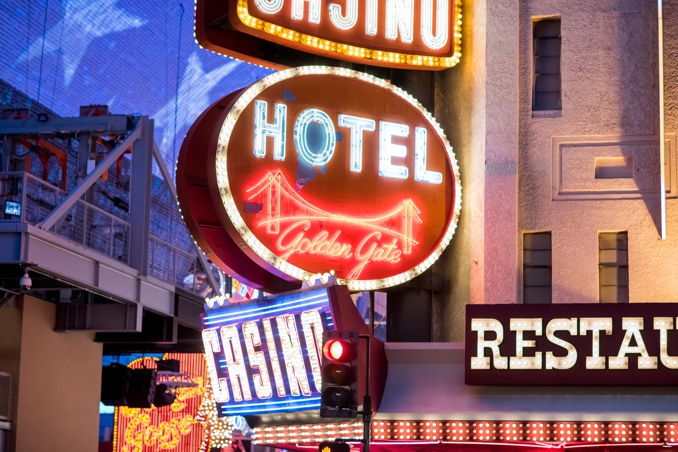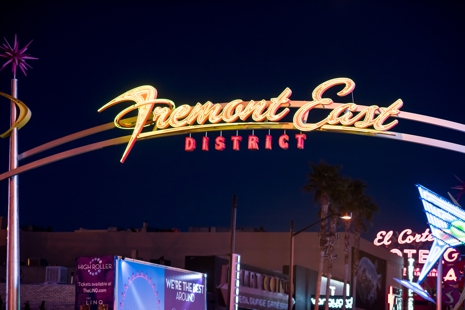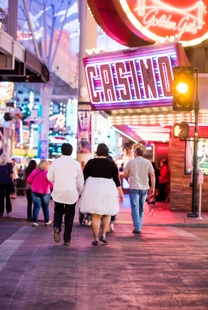 Wedding Information
How did the two of you meet? We knew of each other's existence through an online game, but we didn't start talking until we met at a new year's party we both went to (made by the Guild Master of the game we played!) after that we just couldn't stop talking to each other and things took off from there! Describe your engagement: Short and surprising! What started as a joke between my mom and him (she asked him if a dinner between the families could be considered an engagement party) ended as an actual proposal! Personal or handmade details: I made our invitations, they looked like a passport since it was a destination wedding, also my mom got small rosaries and a candy box with symbolisms about marriage and my religion. Describe your Flowers: It was provided by venue, I wasn't too worried about it to be honest Memories and Stories about the Day: Once I arrived to the Venue, I locked myself in the bathroom and had really no intention of going out! But it was a funny thing since it all happened in a span of 10 minutes, and no one really knew what happened, they thought I spent 10 mins trying to adjust my dress, everyone knew I have always been against weddings but no one questioned how everything was going so smooth with me, all I needed was to remember his smile to leave the bathroom and get ready to be with him! The thing that we would have done differently is?  Make sure you have someone making sure you eat! You are either too busy talking with everyone and in a rush or if you have buffet style, you might end up without food. Remember this is YOUR wedding, Everyone will try to give you tips and parents might ask you to do something, you have to be firm on what YOU want. And no matter how bad it might look, write your wedding vows and take the paper with you! If we could have spent our wedding dollars differently, we would have:
Nothing really, we wanted a small wedding and had to add things, so it was a small bigger than we would have liked, but it was all worth it. Your advice for other plus size brides: Make sure to read Pretty Pear Bride! Wedding industry can be so discouraging when they just give you ideas planned for a size 0 lady. So make sure to read proper Plus Size magazines and websites that will remind you that this day is for everyone! No matter your clothing size. 🙂 What has surprised you most during the first few months of marriage? We were on a long distance relationship, so it was a bigger shock than usual, I moved to live with him so saying goodbye to my family and moving to a whole new place was hard, I was surprised how concerned he was and how he tried to help me as much as possible to deal with the new change, reminded me what being married is really about ☺

From the Photographer: Danny + Thigani were married on Leap Day 2012 in Las Vegas, Nevada, in a surprise ceremony for their friends and family, which I was honored to photograph. Four years later, they returned to Vegas to with their closest friends to celebrate and commemorate their first (ahem… four year) anniversary on Leap Day once again. On Feb. 29, they had an intimate vow renewal at Mon Bel Ami Wedding Chapel (a downtown wedding chapel), and hired me to photograph them afterwards. Since their 2012 wedding was on the Strip, we chose to show the vintage, retro, old school side of the city for their anniversary photoshoot. First, we went to the Neon Museum, where you can see old Vegas signs piled up next to each other – some rusty and some still sparkling. There's no other place to get a vintage Vegas feel. Afterwards, we traveled downtown to do photos in front of several amazing art murals painted onto the sides of old, abandoned buildings and hotels. We also walked on Fremont Street to get that classic neon look that perfectly embodies Downtown Vegas. Thigani wore a red and white dress, to reflect her handmade red and white wedding dress from four years earlier, and wore her same red sequin wedding shoes. These two laughed together the whole way through the shoot and it's pretty obvious how crazy they are about each other. I'm so incredibly honored that they traveled back to Vegas to celebrate and shoot with me again!
Vendor Love: Photographer: Kristen Hansen KMH Photography | Invitations & Calligraphy: This was one of our DIY Projects | Jewelry: I used the same rings I have worn for years (5 rings) since that's part of my usual day, earrings and necklace were my "something borrowed" from my mom. | Bride's Attire: Custom Made by my sister's best friend's Dad, he had a big say on the dress and I'm thankful for what he did! | Bridesmaids Attire: I wanted this to be as casual as possible, So I asked them to have fun and pick something they would like and feel comfortable with. | Groom's Attire: He got a Victorian Formal Tailcoat from Steampunk Emporium with a vest and a Cravat Tie | Groomsmen Attire: Vests from Steampunk Emporium | Ceremony Location: MGM Grand | Reception Location: Bucca di Beppo Restaurant
The following two tabs change content below.
Shafonne Myers is a certified wedding and event planner who longed for bridal inspiration that looked like her. She has created a website and magazine that brings bridal inspiration to plus size brides. She does speaking engagements educating the world about plus size brides and self confidence.
Latest posts by Shafonne Myers {Editor-in-Chief} (see all)