Carissa and Rob's engagement session was everything Victorian and more. The couple decided on a Victorian vibe engagement session to go along with their wedding theme of gothic victorian with a dash of halloween. Peep out Carissa's nails, love them! They had their engagement photos taken at Saugaro Ranch Park because it has that old world victorian vibe.

Nestled in the heart of the city, Saugaro Ranch Park is a hidden gem. With its expansive green space and towering trees, the park provides a much-needed oasis for residents and visitors alike. Saugaro Ranch Park is also home to a variety of wildlife, including ducks, geese, and squirrels. In addition to its natural beauty, the park also features a playground, a basketball court, and a picnic area. Whether you're looking for a place to take a leisurely stroll or to play a game of pickup basketball, Saugaro Ranch Park is sure to please.
Megan Decker did an incredible job creating that dark and gothic look, an even more amazing job of capturing the couple's love for one another.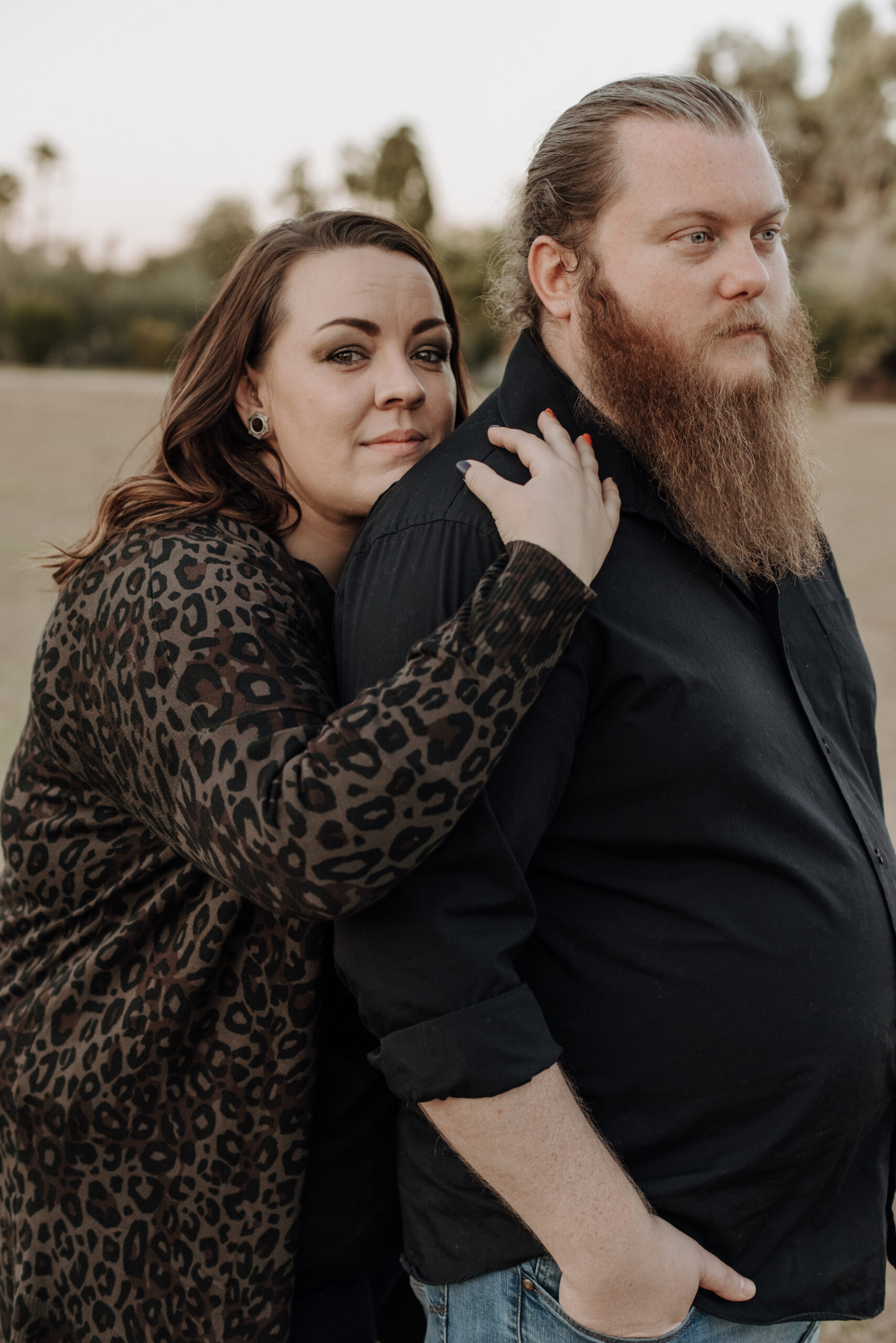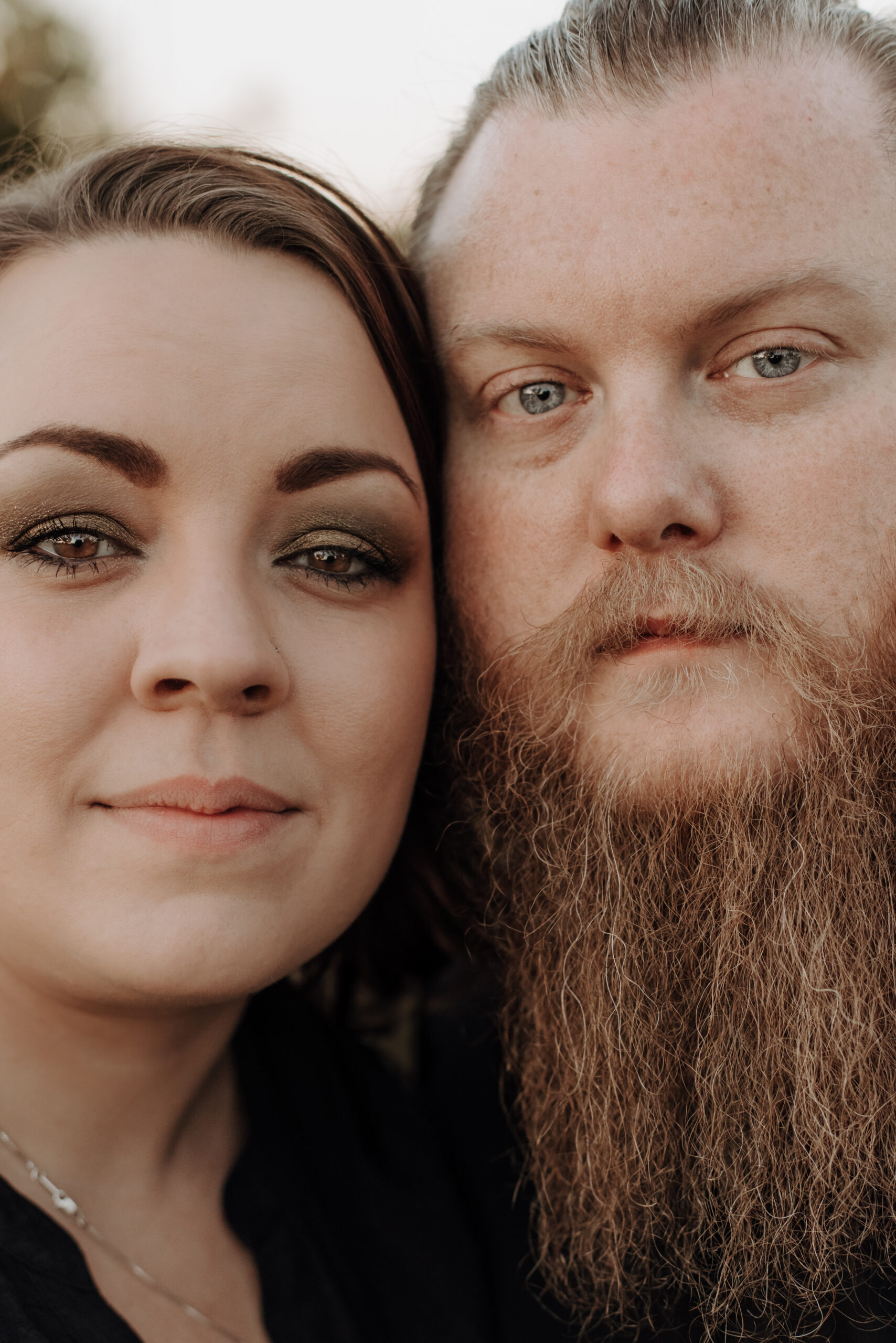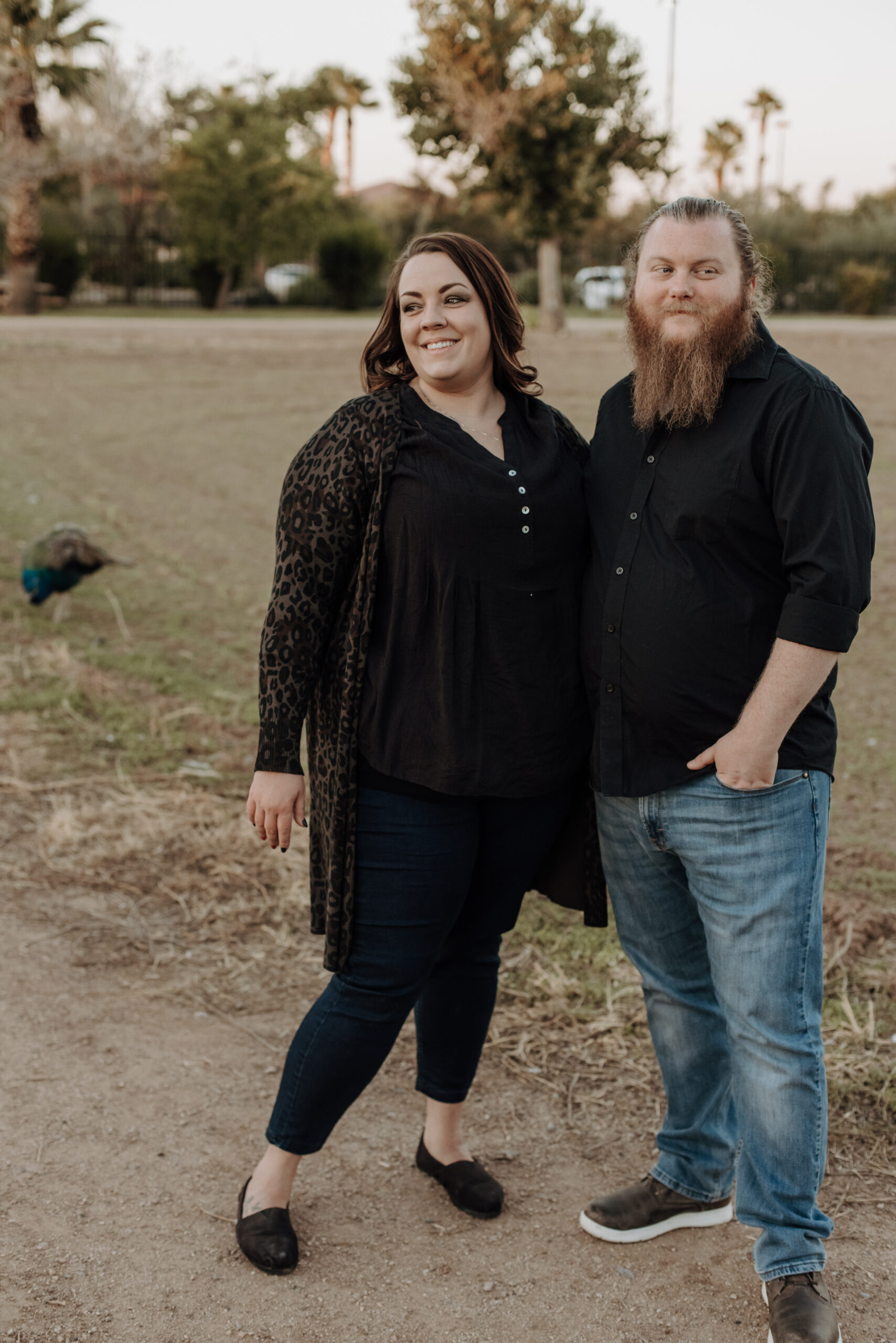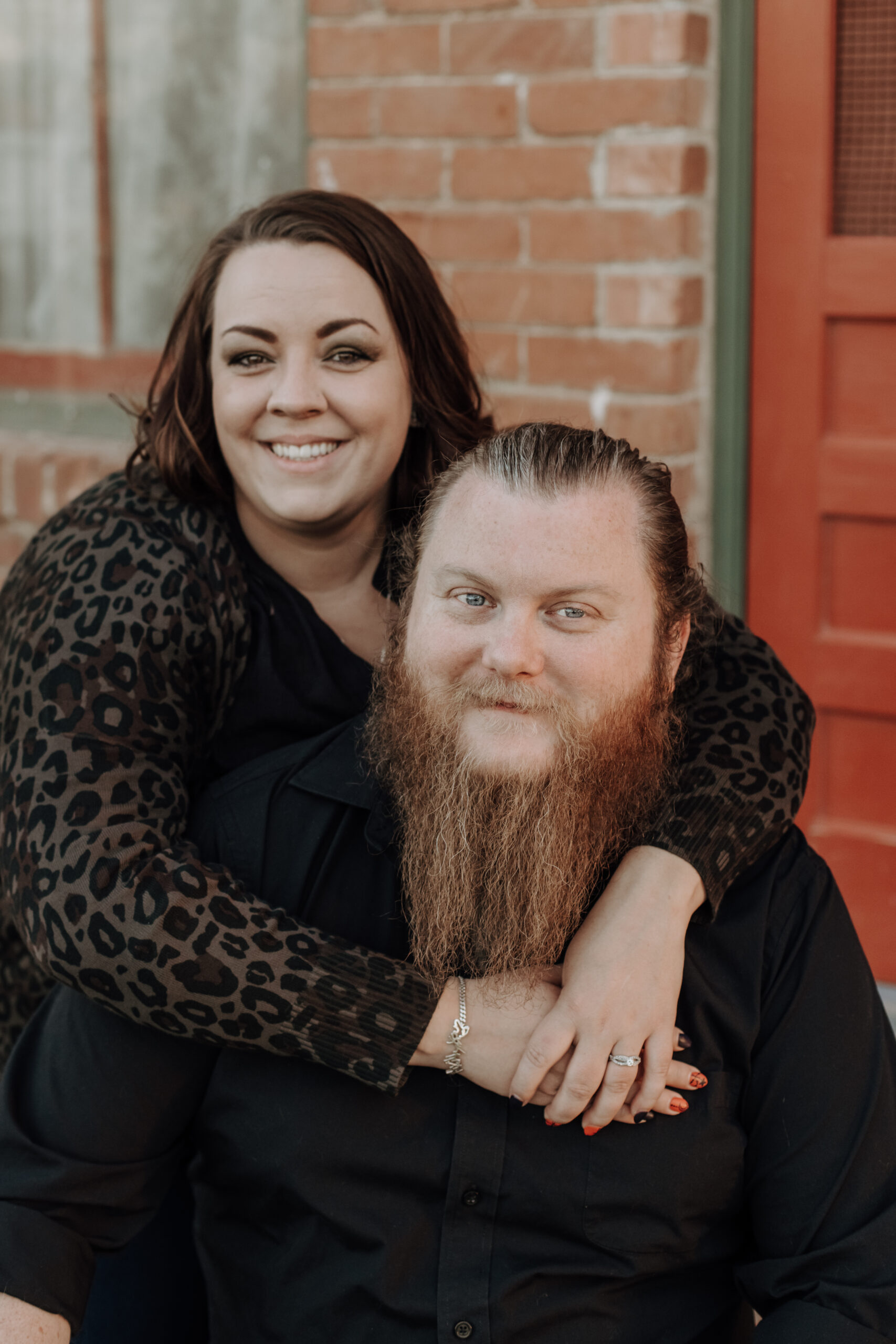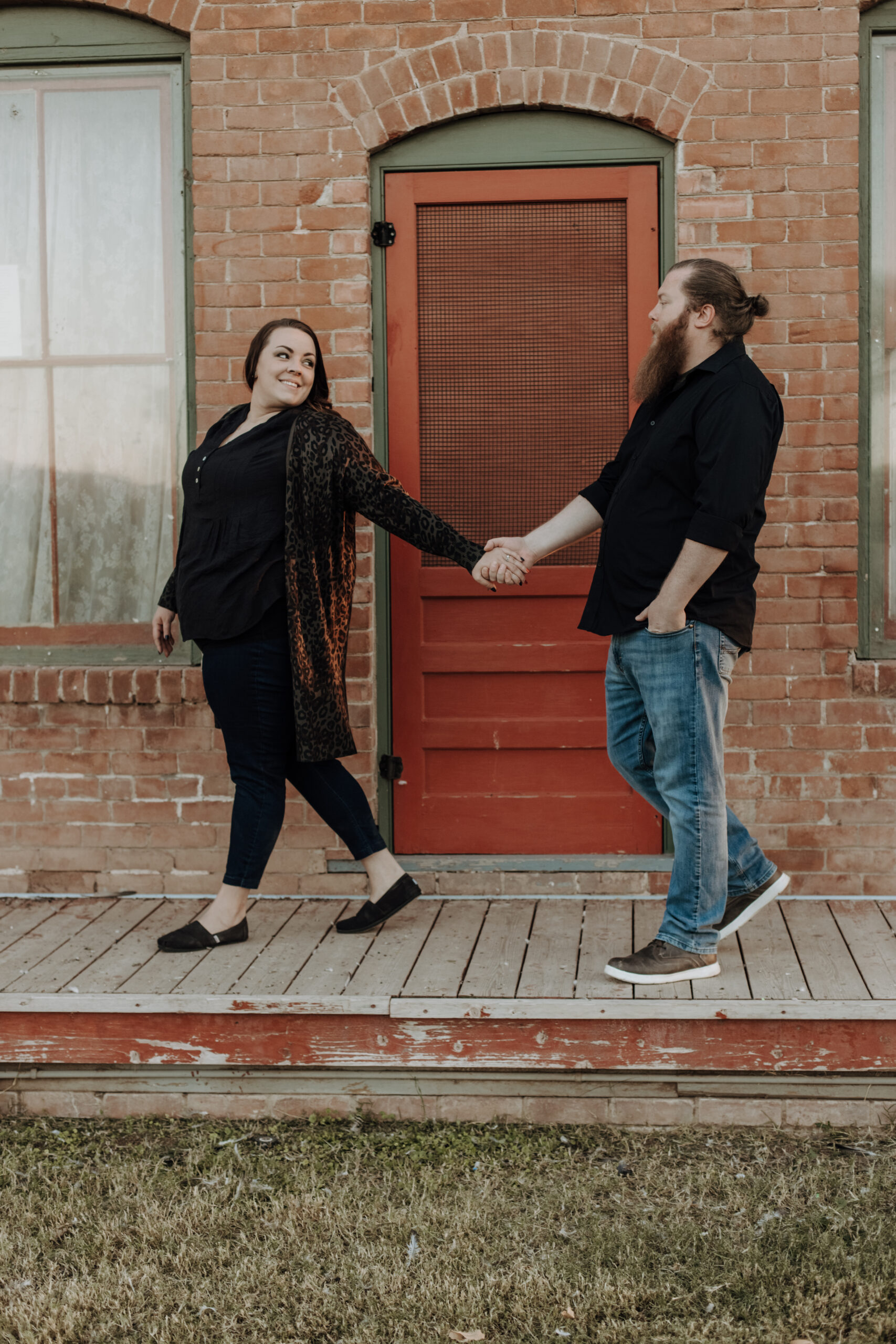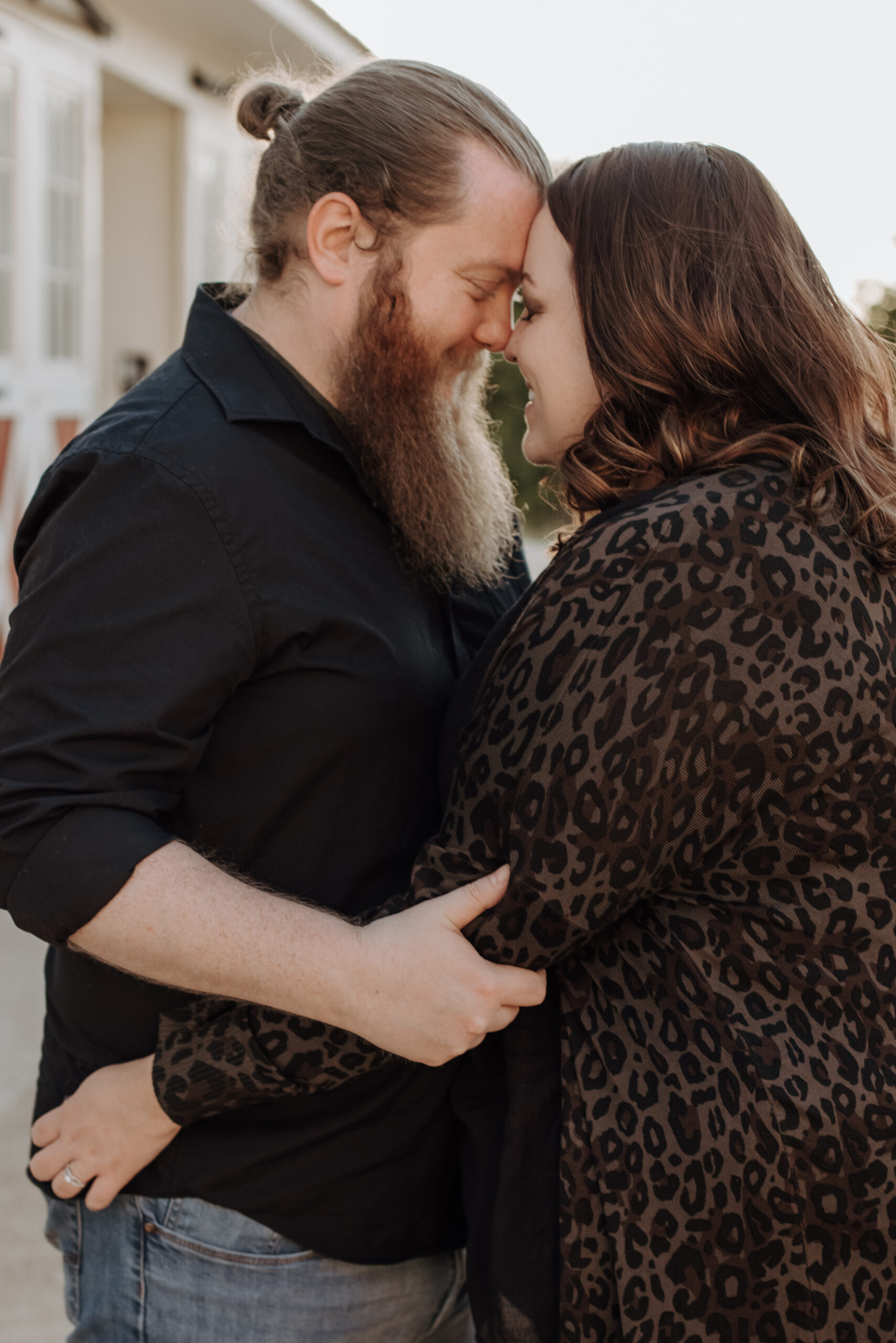 Tell us about your engagement session: Our wedding is at The Wright House- The Provencal side and the theme is gothic victorian with a dash of halloween. So we chose Saugaro Ranch Park for our engagement session to have that victorian vibe. Saugaro Ranch has peacocks on the property as well.
Tell us about your first meeting: My fiance and I met almost 18 years ago when I was 13 and he was 16, he is my best friend from 8th grade older brother. We have been together 11 of those 18 years. The two of us have grown up together and even though we didn't date until we were out of high school, I still consider us to be high school sweethearts.
Tell us about your First Date: We were friends for a long time before we started dating but I think our first "date" or the first time we went together somewhere alone we went to the movies and saw the midnight premiere of District 9 we held hands but didn't kiss because I think we both thought things were still a little weird going out with a friend. We kissed a few days later while we were watching a movie at his house.
Tell us about your First Kiss: We kissed a few days later while we were watching a movie at his house.
Tell us about the proposal: He planned a day trip to Idaho Springs a small town in Colorado. He waited for our mothers to be in town. We spent the day shopping and we ate pizza. After that we hiked up to St. Mary's Glacier and glacier that's frozen year round, it's on the top of a mountain surrounded by trees and a small lake. We were sitting up there for a bit and he told me he had bought be something in town, he pulled out a jewelry box, not ring shaped but bracelet shaped and when I opened it there was a custom bracelet designed with his handwriting that said "will you marry?" I looked up at him and he was sitting there with the ring smiling and through the breaks if tears, I said "of course I'll marry you"

Post contains affiliate links.
Photography: Megan Decker Photography
The following two tabs change content below.
Pretty Pear Bride is The World's Only Site for Plus Size Brides. Bringing Bridal Inspiration to brides that look like "YOU", created by Shafonne Myers. Shafonne Myers is a certified wedding and event planner who longed for bridal inspiration that looked like her. She has created a website and magazine that brings bridal inspiration to plus size brides. She does speaking engagements educating the world about plus size brides and self confidence.
Latest posts by Pretty Pear Bride (see all)