I know, I know—it seems like the holidays are still in the rearview mirror and here we are talking about Valentine's Day! The crazy thing is, it's only a little over a week away. We here at Pretty Pear Bride are here to bring you some ideas on what to buy for all the wonderful people in your life.
For Your Husband…
You may have received enough housewares at your wedding and bridal shower to last a lifetime, but what about something just for him? You know, a little something to compliment his man cave.
A custom corn hole board – Especially for those Midwestern hubbies out there, Etsy does corn hole like none other. There's unfinished ones you can paint yourself (hello DIY project!) or even decals you can buy separately and put on a blank board yourself. Get ready for some endless fun, indoors or out!
These adorable boxers. – Boxers with hearts and arrows on them? Count me in. Give your boyfriend something sweet yet sexy to lounge in as you have breakfast in bed together on Valentine's Day morning.
Something to put his cocktail in. – Leave it to Kate Spade to design something so adorably romantic. This set of two high ball glasses are perfect for your husband and you to have your favorite cocktail in as you relax and enjoy each other's company.
For your BFF…
For your maid of honor or bridesmaid at your wedding, you'll want to show them just how much you love them. We found some great ideas for saying thanks.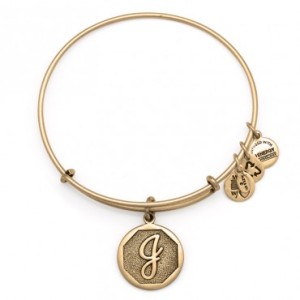 Some adorable decorations – A little something to charm even the most cynical, these are perfect to brighten up an apartment or home. I love the color and wish I had a set myself!
For your furry friend…
The one who you cuddle with at night when your husband is away on business. Your sous chef in the kitchen. The one who loves you no matter what. Treat your furry best friend to some lovin' this Valentine's Day with these adorable gifts.
Delicious gourmet treats – These treat sets for Valentine's Day look so good I wish they made them in chocolate form for us humans! I may need to order some for my dog before Valentine's Day.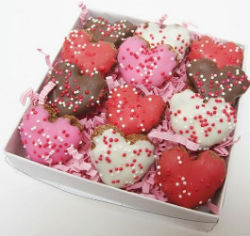 This awesome cat toy – It's like a giant cat Whack-A-Mole game. This looks sure to please your kittens for hours.
An adorable fluffy squirrel – Yet again, Martha Stewart doesn't disappoint. This soft and fluffy squirrel squeaks for your dog to have endless games of fetch. So sweet!
For you…
With all this shopping for the loved ones in your life, you need to well, treat yo self! Here are some ideas for giving a little love to you.
This super sexy red dress from Rent The Runway – If you have Valentine's Day evening plans to be out on the town with your husband, you'll want to rent this dress. Rent the Runway goes up to size 22 and the website is great for filtering out size and color options. This dress looks perfect for Cupid's big day.
This Paris-inspired candle – This candle is lavender macaron scented and perfect for a nice long bath with a glass of wine. Hello, relaxation!