I've personally handpicked these centerpieces because they are full of hardy stems and you don't need to do a ton of prep work to keep them fresh.
Behind the floral wedding work scene is a lot of prep work. If you plan to go the DIY wedding route, two words will save your wedding flowers, FLOWER FOOD! I'll do a post at a later date about how to do proper prep work.
If you want something simple and easy here are the best DIY wedding centerpieces.
1) Baby's Breathe Centerpiece
Cut these stems at a 45 degree angle and place them in a vase, done!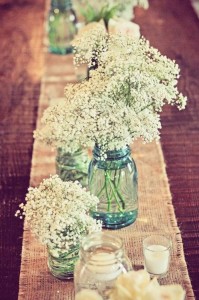 2) Branches
Another easy centerpiece without prep work but gives a grand effect.  Add some candles or add some flowers to the branches for some romance.
3) Roses
These will give you the most prep work of all the centerpieces listed here.
Make sure to cut the stems at a 45 degree angle, strip leaves off the part of the stem that is in water, give them 4-5 days to bloom, and make sure to give them flower food. Drop in a vase and arrange.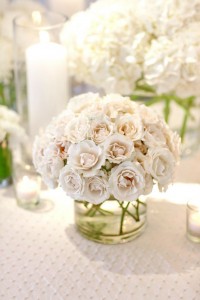 4) Wildflowers
Wildflowers are my favorite because you don't have to wait for them to blossom and most of these flowers can be dried too. Some of my favorite wild flowers are daisys, ferns, globe amaranth, craspedia, zinnias, sunflowers, hypercium berries, and eucalyptus.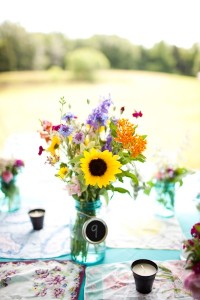 5) Mums and Chrysanthemums
These are also hardy, which means, they'll last a long time without constantly changing their water and cutting their stems. They'll need a little bit of prep work, make sure to strip the part of the stem that will be in water and give them flower food.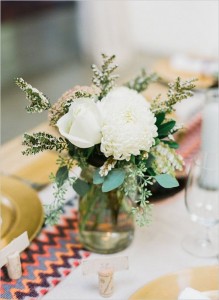 The Tres Chic//Project Wedding//Style Me Pretty//Frosted Petti Coat Blog// Style Me Pretty//Style Me Pretty//
Dream Green DIY//The Brides Cafe//Wedding Wire//Wedding Chicks
Check out more about Flowers Here