What is more ethereal and romantic than a single flower or a crown of blooms on your big day? I have fallen in love with these nature-inspired headpieces that make any bride look light and airy as she floats down the aisle. If you want your hairstyle to be the main focus, go with a single flower tucked behind your ear or pinned into your undo. If you want a flower crown to be the center of attention, opt for beachy waves or a simple, low bun.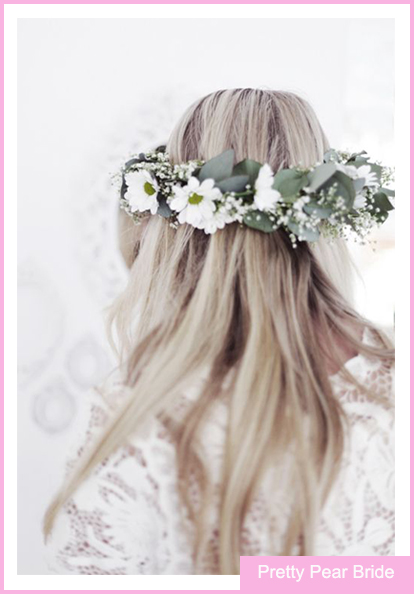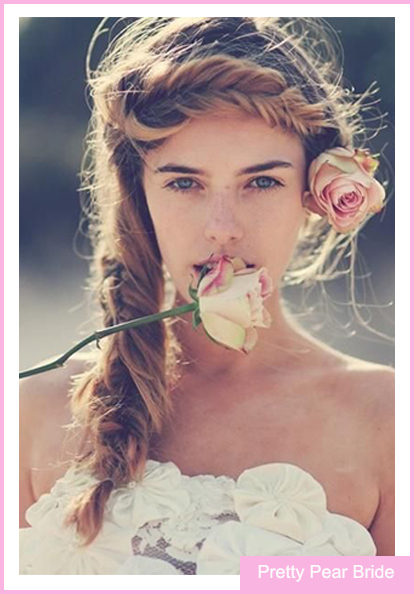 The following two tabs change content below.
Pretty Pear Bride is The World's Only Site for Plus Size Brides. Bringing Bridal Inspiration to brides that look like "YOU", created by Shafonne Myers. Shafonne Myers is a certified wedding and event planner who longed for bridal inspiration that looked like her. She has created a website and magazine that brings bridal inspiration to plus size brides. She does speaking engagements educating the world about plus size brides and self confidence.